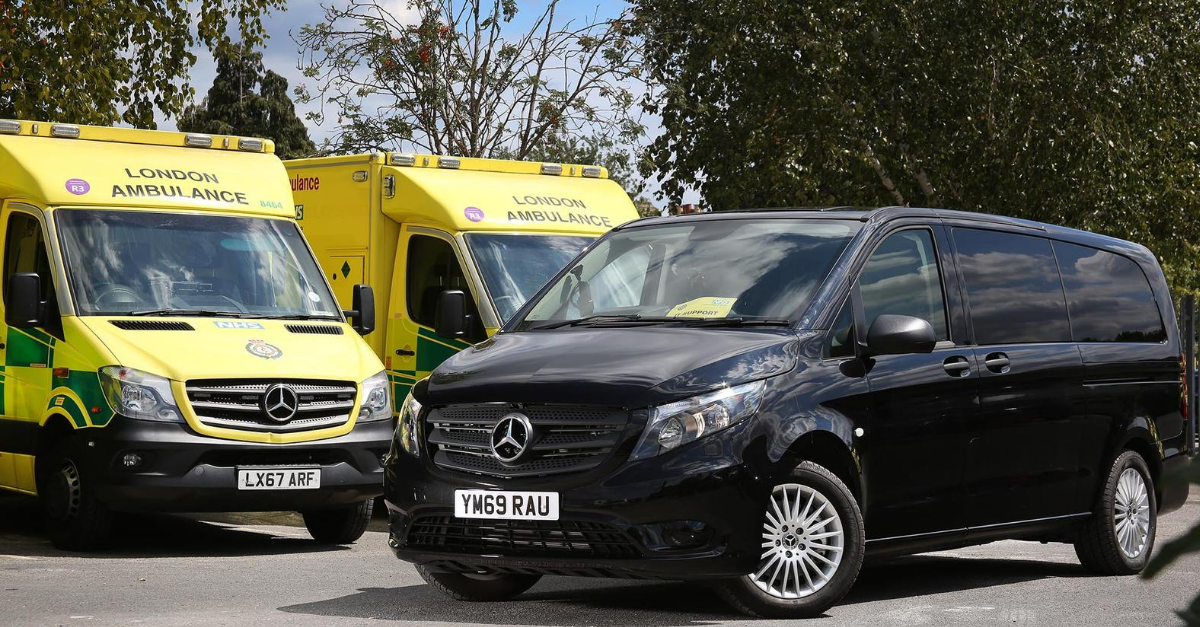 7 Aug 2020
Medics responding to emergencies during the coronavirus pandemic were supported by a loan of a mini fleet of vans to help deliver personal protective equipment (PPE) to the front line.
 
During the peak of the outbreak, London Ambulance Service and our partners worked to put over 150 extra vehicles on the roads.
Most of those were ambulances and frontline responders, but the organisation also found support from Mercedes Benz – one of its major ambulance suppliers– which had suspended operations at its national training and development centre.
As lockdown began, the firm loaned us five mid-sized Vito vans and two 3.5 tonne Sprinters to support a rapid response team responsible for moving people and vital equipment around London.
Continue reading