Good SAM and the London Ambulance Service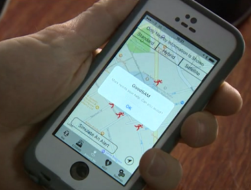 The London Ambulance Service has partnered with GoodSAM app, the world's most advanced emergency alerting and dispatching platform, to improve mobilisation of clinically trained staff to life-threatening emergency calls.
The collaboration enables our ambulance staff and members of the public trained to LAS standards in basic life-support skills to sign up as volunteers to respond to life-threatening emergency incidents, including cardiac arrests, via the GoodSAM app on their smartphone.
The sooner effective Cardio Pulmonary Resuscitation (CPR) is started, the better the chance of survival for the patient. If a defibrillator is readily available, patients are six times as likely to survive.
With funding awarded by the National Institute for Health Research (NIHR), we collaborated with GoodSAM and the University of Warwick to conduct research aiming to identify and overcome the barriers faced by registered first responders using defibrillators. Read more about this research here. An infographic showing a summary of the project can be found here.