Good SAM and the London Ambulance Service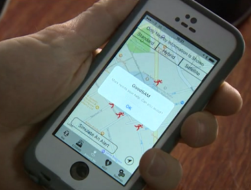 The London Ambulance Service has partnered with the internationally acclaimed GoodSAM app, in which clinically trained ambulance staff and members of the public with basic life support skills trained to an LAS standard, can now sign up as volunteers to respond to life-threatening emergency calls, including cardiac arrests.
This ground-breaking project will see the mobilisation of clinically trained London Ambulance Service volunteer responders – paramedics for example – who can respond to alerts via the GoodSAM app on their smartphone about life-threatening calls.
The sooner effective Cardio Pulmonary Resuscitation (CPR) is started, the better the chance of survival for the patient. If a defibrillator is readily available, patients are six times as likely to survive.