Become a London Lifesaver
What could I do to help save a life?
When someone suffers a cardiac arrest, the heart stops. Blood is no longer being pumped around their body and they are clinically dead. The longer they go without what is known as emergency life-support, the harder it is to restart their heart.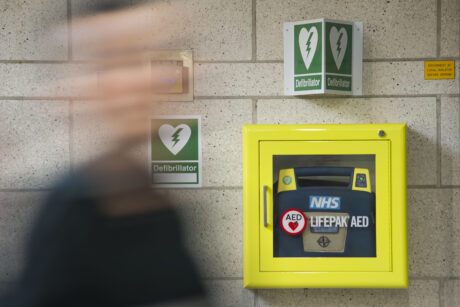 A defibrillator is a machine used to give an electric shock to restart a patient's heart when they are in cardiac arrest.
Defibrillators are simple to use, and provide instructions on what to do as you use them, but many people lack the confidence to use them.
In London there are over 6,000 defibrillators available in public places, and each year more lives are being saved by members of the public using one of these devices.
We believe that by receiving training on emergency life support and become familiar with defibrillators, people are more likely to have the confidence to step in to help a bystander who is in cardiac arrest or more likely to know what to do if a loved one collapses at home.
Anyone can save a life. When a person is in cardiac arrest it is vital they receive prompt intervention and by using a defibrillator you cannot make the situation any worse. Defibrillators only provide a 'shock' to a person who needs one.
But receiving some training in emergency life support gives people far more confidence to step in to help potentially save a life.
Who are our 'London Lifesavers?'
Our London Lifesavers initiative is bringing together Londoners who have being trained to help save lives – to connect them to one of our community alerting systems such as the GoodSAM app to try to save more lives in the capital.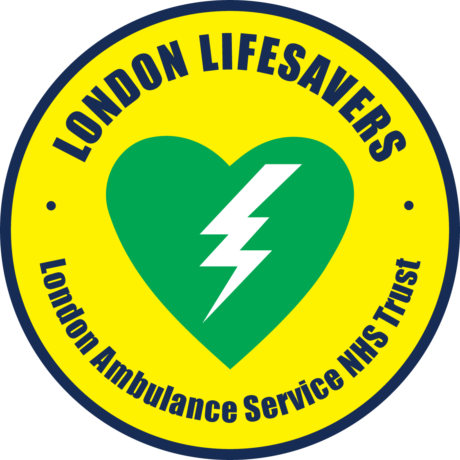 London Lifesavers include trained responders at public defibrillator sites (such as railway stations), people who've taken part in one of our 'train the trainer' schemes and volunteers teaching lifesaving skills to people in their community.
How can I get involved?
If your place of work, organisation or community group has a public access defibrillator or is interested in getting one, check out our Defibrillator Accreditation Scheme if you haven't already and get in touch with us to see if you are your group could become London Lifesavers.
Currently, due to the coronavirus pandemic we are unfortunately unable to host our community training sessions at our headquarters.
To get involved, please email us.
What happens when I become a London Lifesaver?
By becoming a London Lifesaver you will be joining a community of thousands of volunteers across the capital who have received emergency life support training. We will provide you with tips and advice on apps and systems you can download which alert you to a person near you in cardiac arrest who you could respond to and begin initial emergency life support assistance, before the arrival of London Ambulance Service crews.
We will also share positive news stories which highlight the importance of early intervention when a person goes into cardiac arrest, up to date information and examples of best practice and advice on keeping defibrillators in strong working condition.