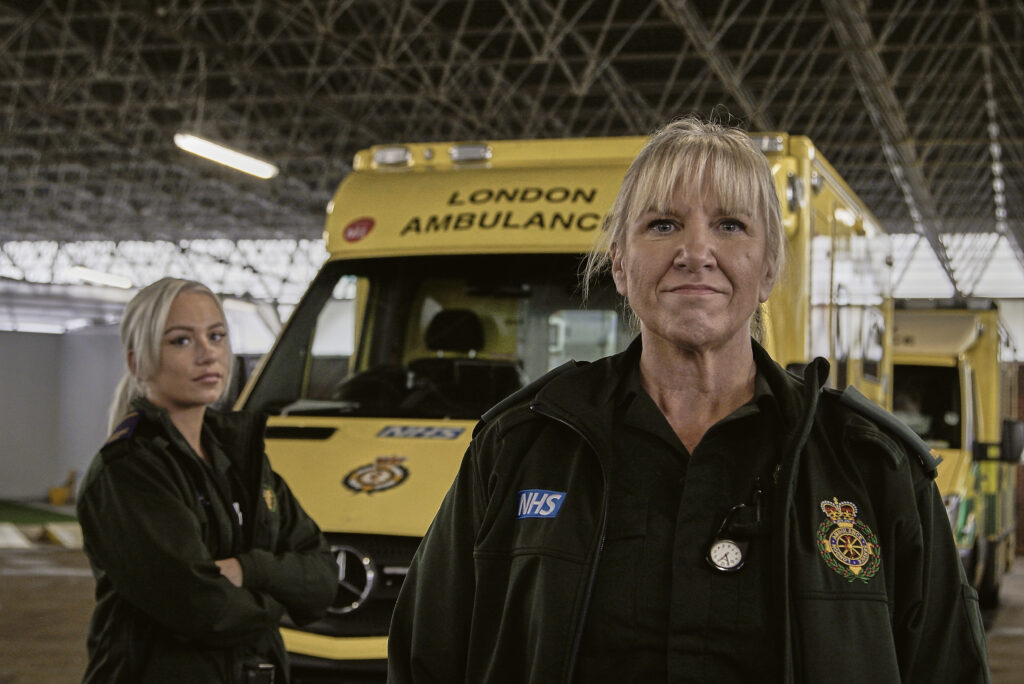 13 Oct 2020
Episode 5 of BAFTA award winning 'Ambulance', catches on camera the heroic efforts of London Ambulance Service crews that race to the scene of a three vehicle crash.
In the middle of an already busy night shift last year on Halloween, calls start to come in to the Emergency Operations Centre with reports of multiple casualties from distressed passengers on two buses that were involved in a collision with a third vehicle.
Nicola and Maisie, a Mum and daughter crew who work together on a double crewed ambulance, join LAS colleagues on scene to treat the injured and traumatised. Maisie tends to one of the bus drivers, treating his injuries and comforting him as the enormity of what has just happened starts to sink in.
As well as the road traffic collision in Orpington, episode 5 also features a raft of other incidents including the birth of a baby delivered at home by crew Debbie and Liam, an 86 year old woman with breathing difficulties, and a 12 year old who suffers a non-serious injury in a very delicate place thanks to a dog jumping up at him!