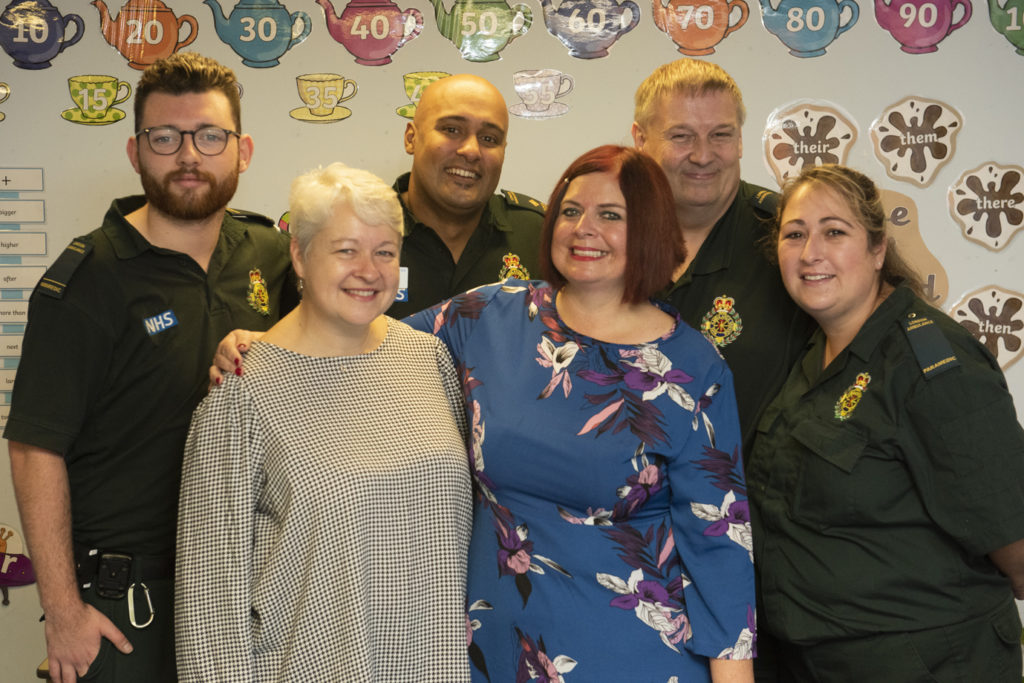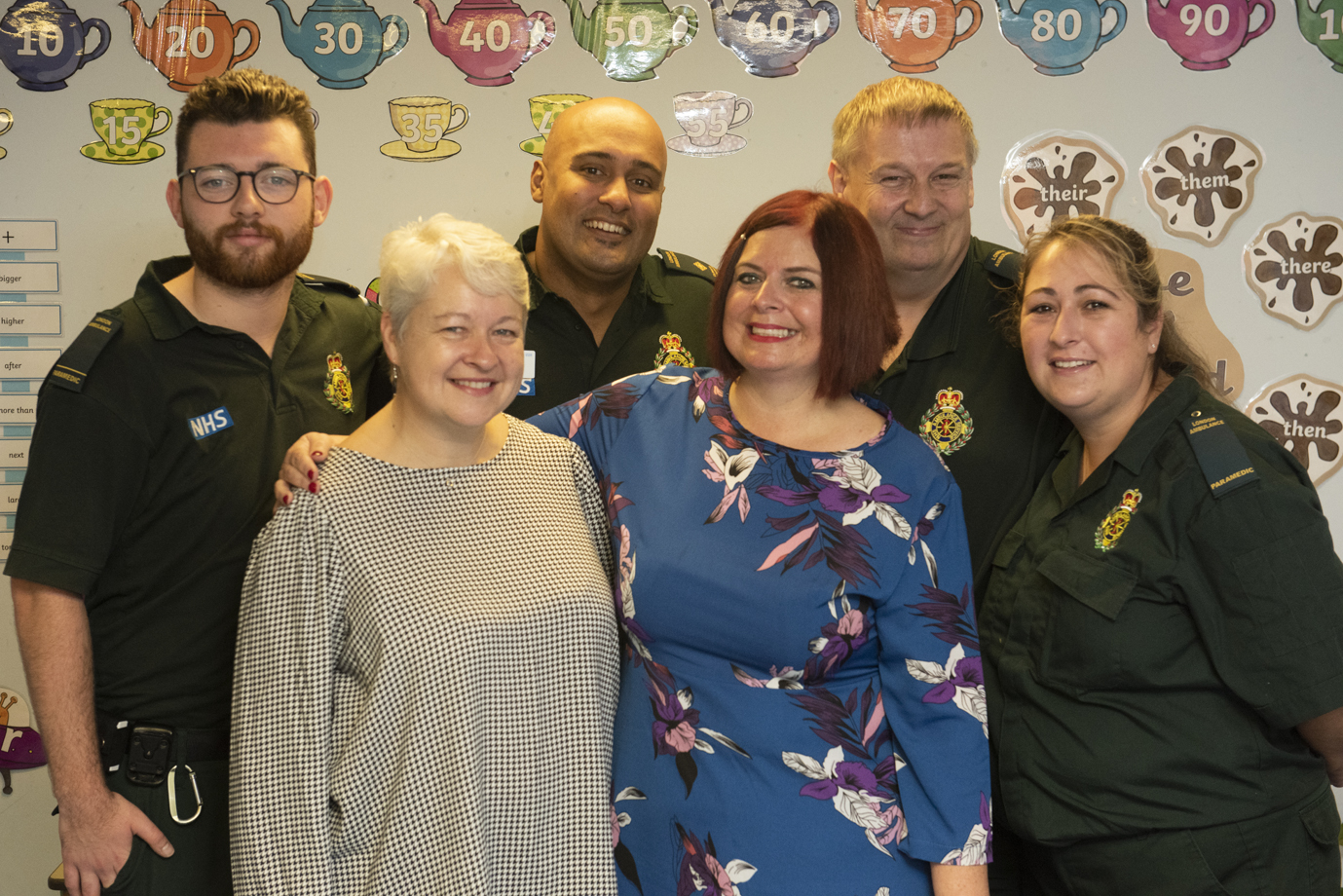 18 Oct 2019
A teacher whose heart stopped and a bystander who helped medics to save her have joined the appeal for Londoners to 'step in and be a lifesaver'.
Rachael Eckley suffered a cardiac arrest while meeting a friend for coffee. Judy Domoney, who was in the café at the time, gave chest compressions as medics worked to get Rachael breathing and restart her heart.
The pair were reunited at Coteford Junior School, Pinner, for a special assembly on Wednesday's Restart a Heart Day organised by Deputy Head Rachael as part of a week of events at the school to promote first aid training and CPR classes.
On Restart a Heart Day, London Ambulance Service called on people to step in to save a life as figures published show less than half of Londoners would help a stranger in cardiac arrest.