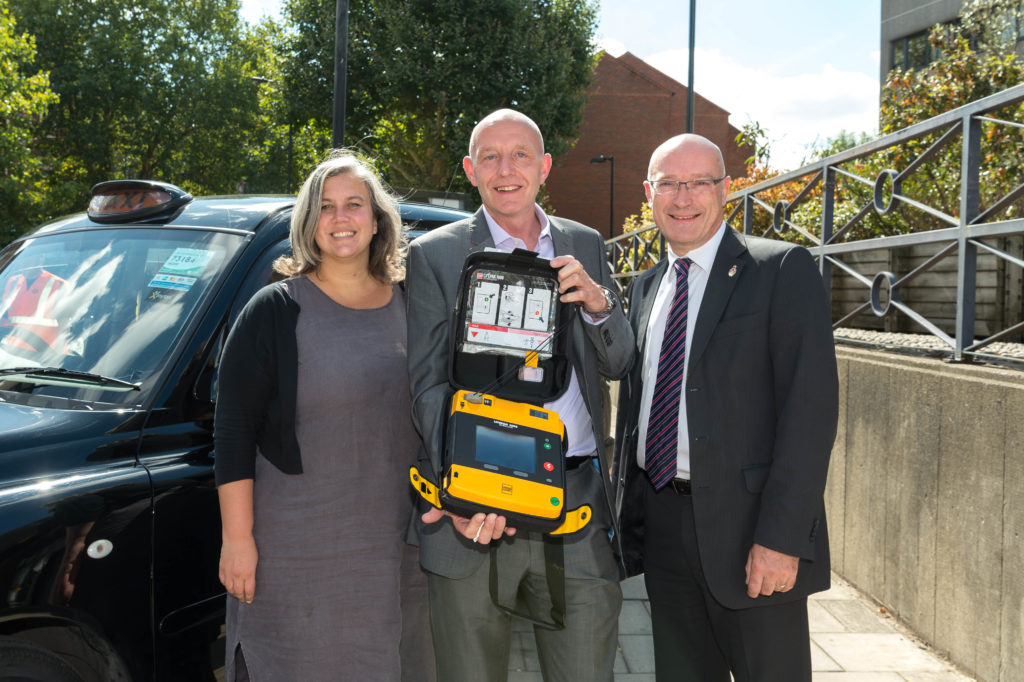 1 Aug 2018
Paramedics have taught cabbies to perform cardio-pulmonary resuscitation (CPR) and fitted their black cabs with defibrillators as part of a six-month pilot scheme in partnership with the Licensed Taxi Drivers' Association (LTDA). 
The LTDA approached London Ambulance Service to explore how its cabbies – who were keen to help – could be trained to save lives before the arrival of medics. As a result a pilot scheme was set up where cabbies volunteered to receive training in lifesaving skills from London Ambulance Service.
Participating London taxi drivers have also installed the GoodSAM app on their mobile phones. When a 999 call is made for a cardiac arrest patient, an ambulance is dispatched immediately. At the same time, these taxi drivers – and other registered first aiders – are alerted by the GoodSAM app if they are close to the patient.