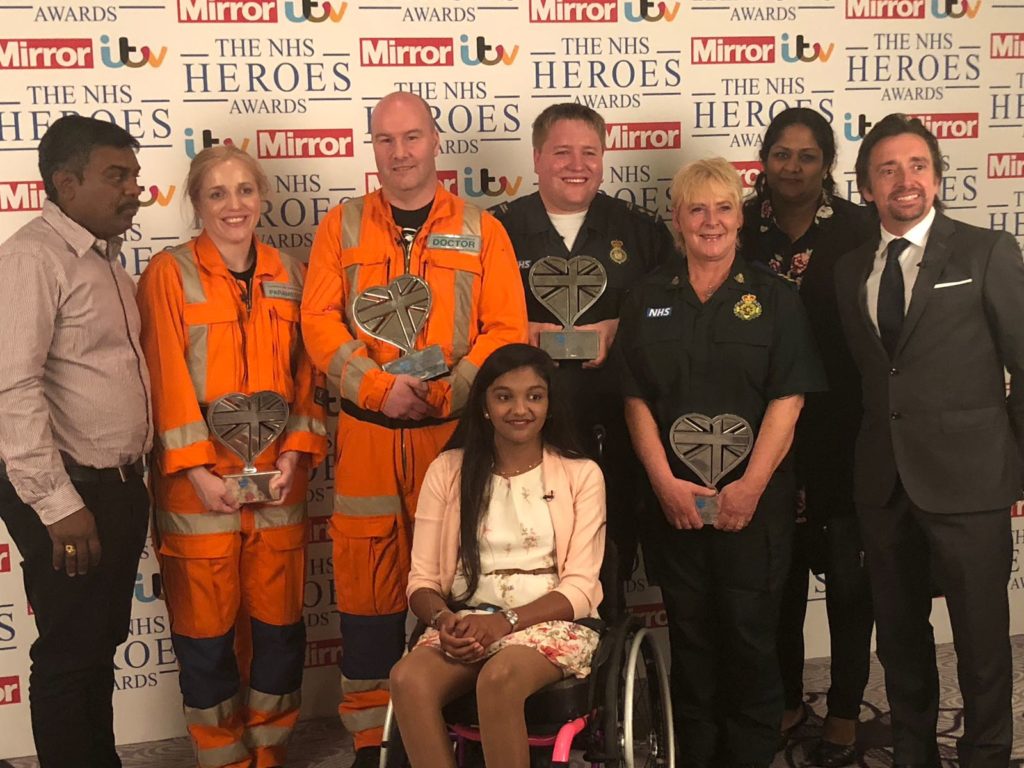 15 May 2018
Three London Ambulance Service medics have been honoured at a glittering award ceremony celebrating NHS Heroes.
Paramedics James Lafferty and Caroline Appleby and emergency ambulance crew Sherridan Best have won the Emergency Lifesavers Award for saving the life of Britain's youngest gunshot victim.
The trio – and Dr Vidar Magnusson – were presented their award by TV stars Richard Hammond and Katie Piper at the red carpet bash to celebrate the 70th anniversary of the NHS.