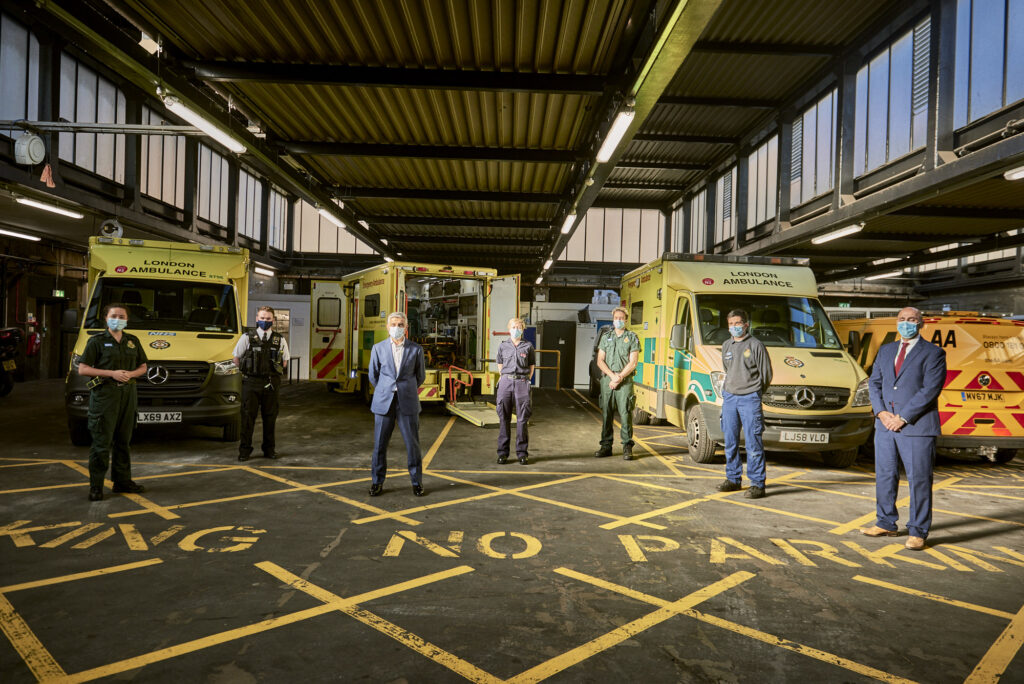 22 Jan 2021
In a socially-distanced visit, Mr Khan met call handlers, dispatchers and clinicians from the 999 control room, ambulance crews, fleet workshop teams and blue-light partners from the Metropolitan Police and London Fire Brigade to express his appreciation to those working at this time of unprecedented demand for our services.
The Mayor began his tour of the ambulance headquarters in the workshop area where he met some of the team maintaining our fleet and helping us keep ambulances on the road. He was introduced to a firefighter and police officer, from among 200 people who were trained to drive ambulances and help medics. He also heard the experience of two paramedics who described working at a time that has seen our crews caring for more patients each day than at any time in our history.
Mr Khan then headed to a control room to speak to 999 call handlers, dispatchers and clinical staff who must prioritise resources and manage the care of patients waiting for an ambulance at peak times.