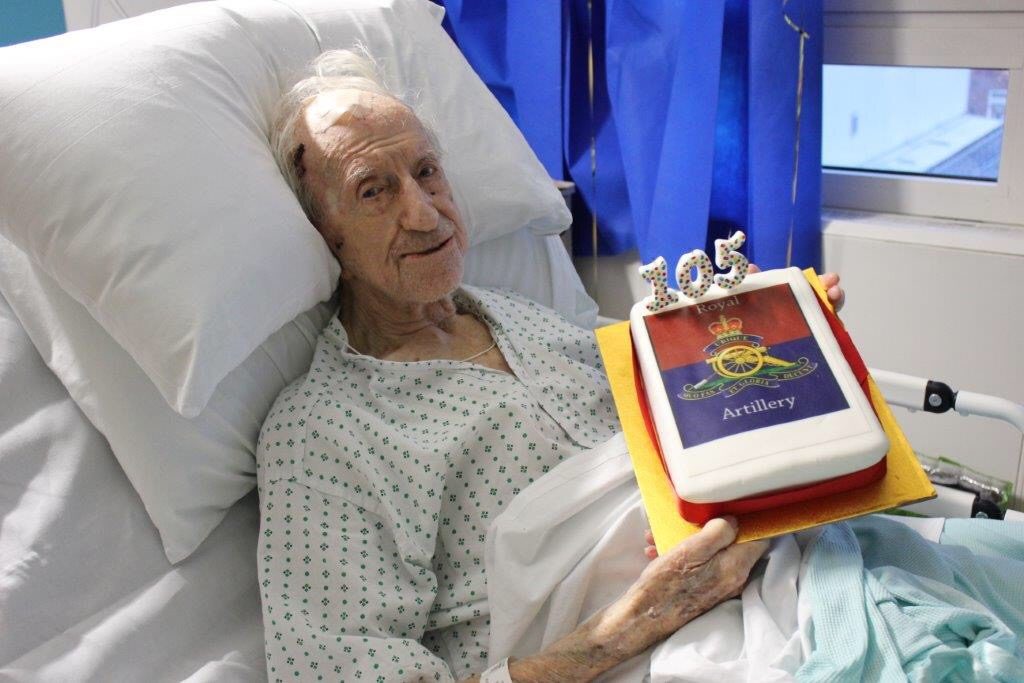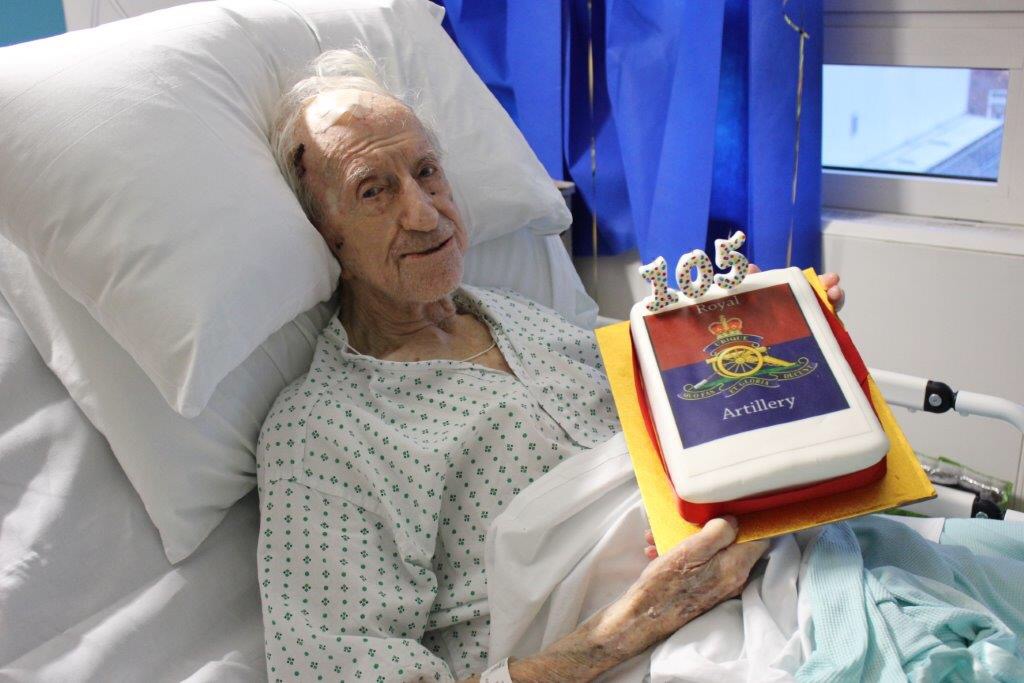 15 Nov 2019
An ambulance crew who took a patient into hospital last month have reunited with the patient to celebrate his 105th birthday at his hospital bedside.
New Malden-based Emergency Medical Technician Sameenah Din and her crew mate attended the home of George Worwood in Surbiton earlier in October and took him to Kingston Hospital for further treatment and tests.
Upon hearing that George was likely to spend his 105th birthday (28 October) in hospital, Sameenah arranged to bring George a cake and balloons to celebrate with him on his birthday. She visited George alongside George's nephew Nigel and Nigel's wife Carol – and also bought along her two children Somayya and Zachariyya to meet George.
Sameenah, who has worked at London Ambulance Service for 18 years, also learned that George was a former member of the armed forces – the Royal Artillery regiment – so she had the cake decorated with the Royal Artillery flag and emblem – and poppies – to mark Armistice Day and Remembrance Sunday.