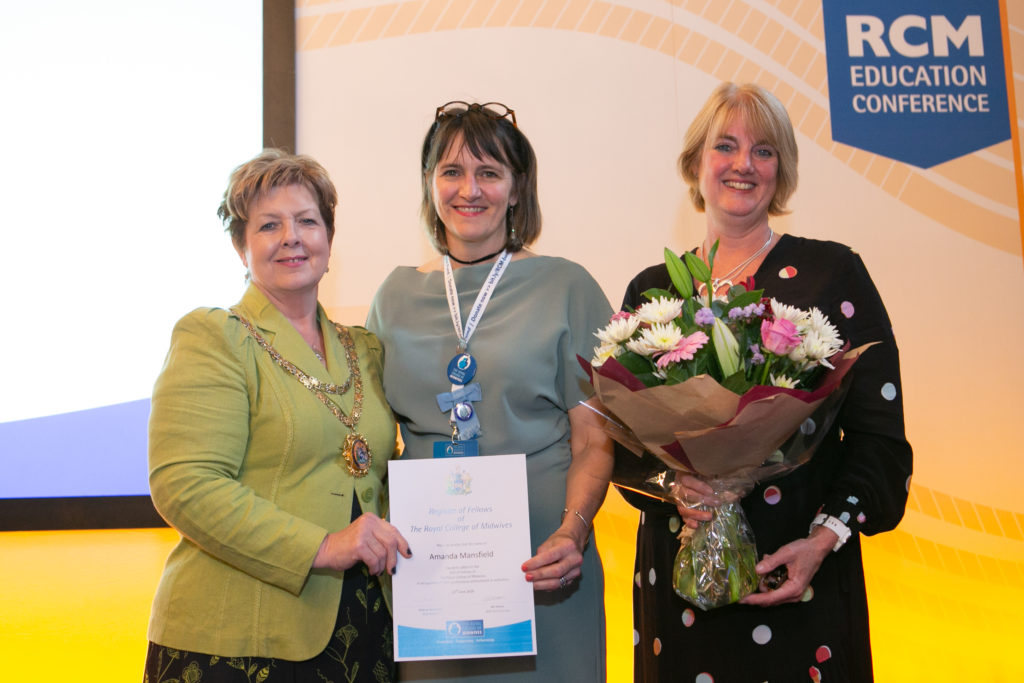 13 Jun 2019
Amanda Mansfield, the Service's Consultant Midwife has received a national award from the Royal College of Midwives (RCM) for her contribution to midwifery.
The RCM Fellowship is an honour given to just a handful of midwives each year. Amanda received the honour last night at a ceremony at the Royal College of Midwives Education Con
ference in Bath and is the first midwife working in pre-hospital care to receive the fellowship.
Commenting on receiving the award, Amanda said: "I feel so honoured to be the first pre-hospital midwife to be recognised with a RCM fellowship.