Working for us
We are one of the world's busiest ambulance services. We have more than 8,000 staff and volunteers in our Service: around 3,300 frontline crews in ambulance stations across London, 500 people in our two 999 control rooms and hundreds of support staff based in our offices across the city. We also have two 111 control centres, in Barking and Croydon.
Working for us is an experience like no other, in a city like no other. Whatever your role you'll be helping people who need us the most.
As well as roles directly related to caring for patients, we employ people in a range of corporate departments.
Together, we all play a key part in making sure that we can respond to anyone needing our help 24 hours a day, 365 days a year.
Keep up with the latest news about London Ambulance Service including our vacancies, the types of incidents we attend and meeting our staff on:
Facebook
Twitter
Instagram
YouTube
---
Join our virtual jobs event to learn more about our Trainee Emergency Ambulance Crew (TEAC) role
In October we are holding an free online careers event all about our TEAC role and how to ensure you can submit the best application possible.
At this event you can: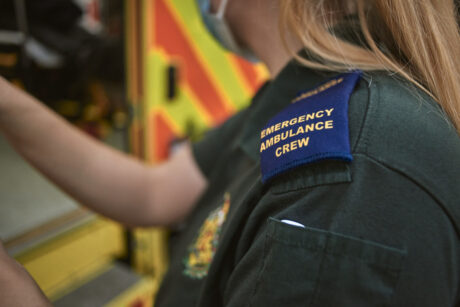 Get the inside scoop on being an Emergency Ambulance Crew
Pick up helpful interview tips
Understand the recruitment journey after you receive an offer
Gain knowledge of the pathway to become a paramedic
Meet some of the stars seen on the BBC One 'Ambulance' programme
Sign up today and learn more about the service, the roles and the people! Click here to book your free ticket.