TV and radio
Filming with us
If you are interested in filming with us please contact our communications department.
Tel: 020 7783 2117
Email: [email protected]
Communications department
London Ambulance Service NHS Trust
220 Waterloo Road
London SE1 8SD
BBC 'Ambulance' documentary – Series 6
In autumn 2020 London Ambulance Service crews and control room teams were shown in the sixth series of the BAFTA-award winning documentary series 'Ambulance'.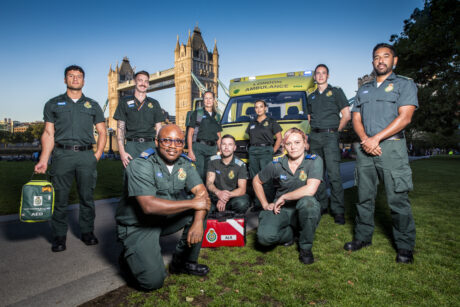 The eight episodes – which were filmed during the autumn of 2019 – give an unprecedented insight into all the complexity of the life or death decisions necessary when providing emergency medical care.
Cameras follow the crews who race to save lives on the ground, taking the viewer directly to the beating heart of our NHS by telling the real story of the highs and lows of the ambulance service.
These are the real stories behind the sirens.