TV and radio
BBC One: Ambulance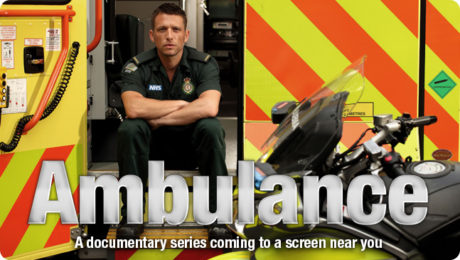 In September and October 2016, BBC One took an unprecedented look behind the scenes of the UK's busiest ambulance service in a three part series, Ambulance.
Viewers followed our medics and control room staff as they made life-saving decisions and cared for the capital's most vulnerable people.
Take a look at our special documentary pages to find out what the documentary had in store, watch the trailer and meet the staff who feature in each episode.
Filming with us
If you are interested in filming with us please contact our communications department.
Tel: 020 7783 2286
Email: [email protected]
Communications department
London Ambulance Service NHS Trust
220 Waterloo Road
London SE1 8SD
We've also featured in…
Channel 4's 999: What's Your Emergency?

The second series of the Channel 4 documentary 999: What's Your Emergency, which broadcast back in October 2013, features our control room and frontline staff, along with staff from East of England and East Midlands ambulance services.
As well as following crews and call takers as they went about their jobs, TV crews interviewed staff about the highs and lows of their job. Each episode is based on a theme and covers call-outs to young people, mental health, alcohol and older people. The series aims to highlight the work of our crews and call takers and give viewers a better understanding of the challenges we are facing.
Filming took place over a four-week period from our Islington and Waterloo ambulance stations.
More information about the programme is available on Channel 4's website: http://www.channel4.com/programmes/999-whats-your-emergency
Channel 5's Soho Blues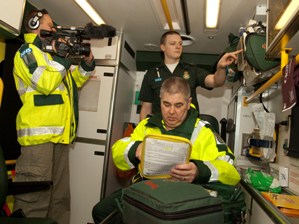 Crews from Waterloo, Bloomsbury and Westminster ambulance stations appeared on prime time TV in Channel 5's Soho Blues.
The documentary showed how the Service deals with a variety of 999 calls in and around the West End. Producers filmed different crews and solo and cycle responders over a five-week period, as well as staff in the emergency operations centre.
More information can be found on Channel 5's website.