How you can help us to help you at busy times for the NHS
It's important that Londoners use the 999 service wisely: only calling us when it's a serious medical emergency and if someone's life is at risk.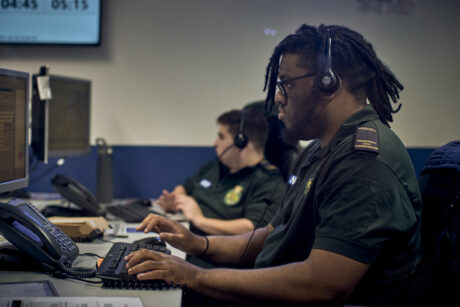 This is particularly important when we – and other parts of the NHS – are very busy. We must prioritise speaking to and responding to the most seriously ill and injured patients.
We are here for you if you need our help. But, going to the right place for your medical needs helps us to help you.
Where to get help
In a serious medical emergency, call 999. This includes unconsciousness, chest pain, difficulty in breathing, severe loss of blood and choking.
If it's urgent, but it's not a serious medical emergency, please consider other options.
You can get support for urgent medical worries by going to NHS 111 online. This should also be your first port of call if you're unsure what to do.
Don't forget GPs and pharmacies can also help. Speak to a pharmacist for advice on medicines or common problems like coughs, colds and rashes.
You can go to an urgent treatment centre if you need urgent medical attention, but it's not a life-threatening situation. Conditions that can be treated at an urgent treatment centre (also known as a walk-in centre or minor injury unit) include sprains, suspected broken limbs, cuts and grazes and minor scalds and burns.
Click here to read more about urgent treatment centres.
More information from the NHS on where to get medical help can be found at this link.
What support does NHS 111 offer?
111 can help if you need medical help fast, but it's not an emergency.
This service can also help if you're not sure if you need to go to A&E.
If you go to 111 online you'll be asked a series of questions and then be guided on what to do. If you're unable to get online, call 111.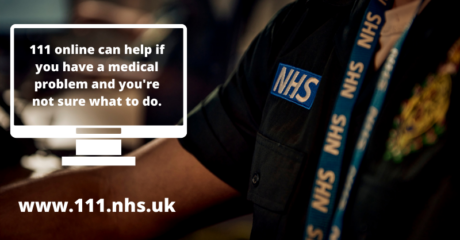 How you can help us help you
Unfortunately, when we're particularly busy, if you call 999 but it's not a life-threatening emergency, you will be waiting longer for an ambulance as we have to make sure our control room teams and ambulance crews speak to and treat the most seriously ill or injured patients.
Calling 999 doesn't mean we'll definitely send you an ambulance. We'll provide the most appropriate response, which may be a clinical telephone assessment or referral to another NHS service.
If you no longer need an ambulance or you can make your own way to hospital, please call us back on 999 to let us know. Our crews can then be redirected to another patient who needs us.
However, please do not ring us back to ask how long the crews will be. This could delay us speaking to a caller about a seriously ill or injured patient. Only call us back if the patient's condition worsens or they no longer need our help – or if you are making your own way to hospital.
Misconceptions about 999 and ambulances
"If I call 999 I am guaranteed to be sent an ambulance"
This isn't always the case. Whether you call 999 or 111 you'll be given the most appropriate care for your needs. If you require an emergency ambulance, one will be arranged – but it's not an automatic guarantee on phoning 999 if an ambulance response is not required.
In some cases, a clinician from one of our control rooms may call you back and provide a clinical assessment before referring you to another healthcare provider, such as a GP, or provide some self-care advice.
"If I call 999 and an ambulance comes, they'll definitely take me in to hospital"
Calling 999 doesn't mean you are guaranteed to be sent an ambulance or taken to hospital. We aim to treat patients either at home, over the phone or closer to their community where it is safe and appropriate to do so as an emergency department isn't always the best place for some patients who would benefit from care and treatment from another part of the NHS.

If it's less urgent but you'd like to speak to a clinician, contact your GP surgery first. If you're unsure who can help or you need urgent help, go online to 111.nhs.uk in the first instance.
"Going in to hospital by ambulance always means being seen quicker in A&E"
As explained above, some people who call us don't in fact require an emergency ambulance and can receive care from elsewhere in the NHS. Callers who don't require an emergency ambulance response will be given the most appropriate care for their needs.
We will take some patients into hospital or to another healthcare setting, but not always on blue lights and sirens. In what we call a "blue call", we will alert the hospital before we arrive so they are ready to receive the patient and begin treatment.
In many other cases where we don't take the patient in on blue lights and sirens, we will provide a handover to the hospital but then you will be triaged by hospital staff and may need to wait in the waiting room to be seen.
So, coming in by ambulance doesn't necessarily mean you will be seen more quickly in an Emergency Department.