News
We work with the local and national media to provide information about incidents across the capital as well as arranging for journalists and programme-makers to follow our staff and volunteers during the course of a shift.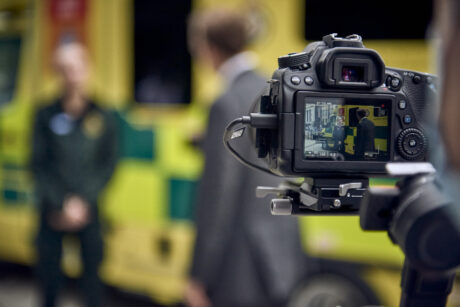 For all media enquiries, journalists should call or email the press office using the contact information below.
Before you call or email our press team about an incident, please read the below carefully to check if we will be able to help you with your request.
Please check:
That the incident took place in the Greater London area (although some incidents within the M25 area will actually be responded to by colleagues in other ambulance services, using within the M25 as a guide is a good start).
That you have a road name for where the incident took place and a time and date. The time can be approximate, but please note we will not be able to assist if journalists are not aware of the day the incident took place or if they're only able to give a general area/borough as the location.
Incident statements: what we can help with
We can provide accredited journalists with brief detail on incidents that take place in our footprint area (roughly within M25).
Please note, for some incidents, including those which take place in a residential property we will not be able to provide information beyond the basics of our response.
For most incidents, we will confirm the time we were called, the resources sent and whether we took a patient to hospital. Depending on the nature of the incident, we may be able to provide basic injury/illness detail.
Incident statements: what we are unable to help with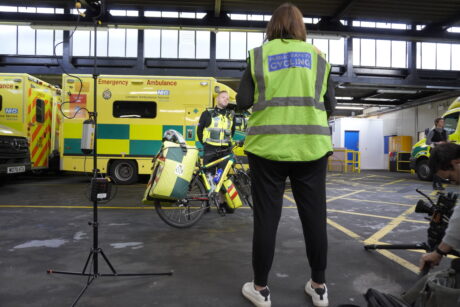 We cannot provide condition updates after we've taken a patient to hospital.
We cannot confirm the identity of a patient.
We cannot provide the exact age of patients.
In some incidents, such as violent crimes, we will be restricted on the details: including injury type/extent.
On occasion we will receive a media enquiry about ambulances being seen responding in an area or that London's Air Ambulance has been seen landing in a location. Please note that the air ambulance may not land at the scene but in a location nearby.
Outside 'office hours'
Outside office hours, the media team operates an on-call service for urgent media enquiries relating to major or significant incidents only, via the same phone number.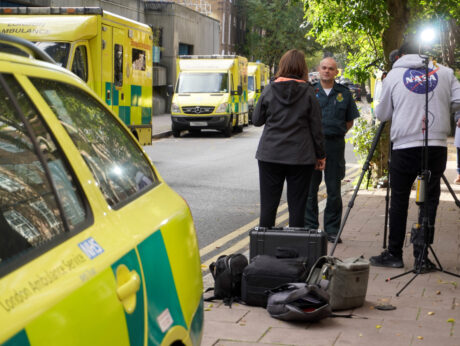 Please note that out of hours we will respond to incidents that are formally declared as Major or Significant incidents, incidents resulting in significant disruption to our Service, severe weather, large scale road traffic incidents or incidents with multiple casualties.
Please do not contact us with routine incident enquiries which don't meet the above criteria out of office hours.
As this is an on-call out of hours service our press team may not be able to immediately answer the phone and please be understanding that they will likely not be in a work/office environment when answering the phone.
Please note you may not receive a reply to emails sent to the press office inbox outside of 9am to 5.30pm, Monday to Friday if your enquiry doesn't relate to the above type of incident. If this is the case, please do not follow up with a phone call.
All other media enquiries will be dealt with during our office hours of 9am to 5.30pm, Monday to Friday.
Contacting us
Direct line: 020 7783 2117. Please note this number is for journalists only.