News
Every 999 call we receive is a potential news story, so there is a lot of interest in what we do.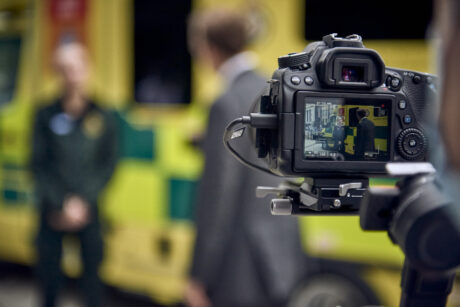 This means that we work with the local and national media to provide information about incidents across the capital as well as arranging for journalists and programme-makers to follow our staff during the course of a shift.
For all media enquiries, journalists should call or email the press office using the contact information below.
Outside office hours, the media team operates an on-call service for urgent media enquiries relating to major or significant incidents only, via the same phone number.
We provide information on the response of our crews to incidents but can only comment on our response and (basic information on) the treatment while in our care. We cannot provide condition updates after we've taken a patient to hospital.
All other media enquiries will be dealt with during our office hours of 9am to 5.30pm, Monday to Friday.
Please note this number is for journalists only.
Direct line: 020 7783 2117