Support the London Ambulance Charity
You can support our staff and volunteers to deliver a world class ambulance service for a world class city.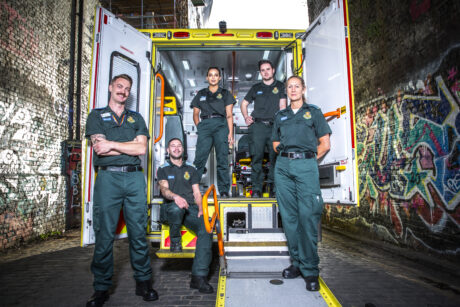 Through your donations we can provide wellbeing initiatives to our staff and volunteers at a time when they are experiencing extreme levels of work with little to no respite.
Charitable giving allows us to invest further and more innovatively into our training of staff and volunteers to enhance the lifesaving care they can provide.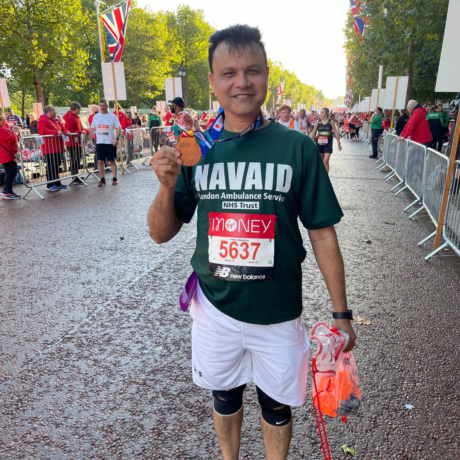 There are lots of ways you can support the London Ambulance Charity (Registered Charity No. 1061191):
Make a one-off or regular online donation through JustGiving via the Donate button on the right hand side of this page.
Donate by cheque, payable to "London Ambulance Service Charitable Fund" and post to the address below
Set up a personalised fundraising page through JustGiving for an event or an occasion.
Fundraise through easyfundraising.org.uk to gain cashback on everyday online purchases or shop on Amazon via Amazon Smile for a donation to be made – at no cost to you.
Nominate the LAS Charity to be the Charity of the Year for your business or social/sports club.
Leave a gift in your Will and help save lives beyond your own lifetime. We have specimen wording available to help guide your Solicitor.
Address:
London Ambulance Charity,
London Ambulance Service NHS Trust,
Level 2, 220 Waterloo Road,
London SE1 8SD.
Donate while you shop
Access Amazon via Amazon Smile and register the London Ambulance Charity as your chosen charity.
Our charity will receive a donation from Amazon – at no cost to you.
You can also support us while you shop online using easyfundraising. Over 4,000 shops and sites will donate including all the big names like eBay, Argos, ASOS, Expedia, M&S, Just Eat, Uswitch and many more!

Find out more about donating via easyfundraising
Voluntary Responder Group
We support the work of volunteer lifesavers in the capital through a registered charity – the London Ambulance Service Voluntary Responder Group (Registered Charity No. 1061191-1).
The London Ambulance Voluntary Responder Group is made of of three sections:
Emergency Responders clinically-trained volunteers responding on blue lights alongside ambulances to 999 calls
Community first responders – defibrillator-trained St John Ambulance volunteers attending on call from their homes and responding to 999 calls in their own car without blue lights alongside ambulances
Public-access defibrillator sites – people who work at these locations trained to use a defibrillator and respond to emergencies while an ambulance is on the way
Find out more about the Voluntary Responder Group here.
Our fundraising complaints process
We aim to respond to all complaints and concerns, and resolve them quickly, fairly and effectively. We promise to deal with your complaint sensitively. We will acknowledge your complaint, no later than two working days after receipt. Wherever possible, we will provide a full resolution to your complaint at the same time.
You can contact our Charity Team by:
Email: [email protected]
Telephone: 07385 347446
Or write to us at:
London Ambulance Charity
London Ambulance Service
220 Waterloo Road
London
SE1 8SD
Where your concerns require us to undertake further investigations, and we are not able to provide a full resolution as part of our initial response, we will provide you with an expected timescale for our response as part of your acknowledgement and keep you up-to-date at regular intervals throughout our investigations. In any event, you should expect to receive a full response from us at the earliest opportunity and no later than 20 working days/1 calendar month from the date we received your complaint.
In order to assist us with your enquiries, please explain your concerns as clearly and fully as possible. There may be some occasions where we need to ask you for more information to investigate your concerns fully and, if this is the case, your kind response will enable us to resolve your complaint as promptly as possible.
On rare occasions we may choose not to respond to your complaint at all.
These may include:
When we believe a complainant unreasonably pursues a complaint that we have already responded to.
When a complainant is being obviously abusive, prejudiced or offensive.
When a complainant is harassing a member of the team.
You may want to complain without sharing your personal details. If this is the case, please be rest assured the Charity will investigate the complaint and use the information to improve in any way we can but will be unable to advise you of the outcome.
We really hope we can resolve your complaint in an honest, open and satisfactory way. However, if you are still unhappy you can get in touch with the following external regulators:
Fundraising Regulator
2nd Floor
CAN Mezzanine Building
49-51 East Road
London
N1 6AH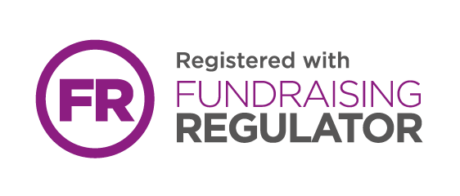 Email: [email protected]
Tel: 0300 999 3407
www.fundraisingregulator.org.uk