Our Trust Board
Our Board of Directors comprises a Chair, non-executive directors and our Chief Executive Officer, Chief Operating Officer, Chief Finance Officer, Chief Medical Officer and Chief Paramedic and Quality Officer.
The Board is responsible for setting the strategic direction, culture and organisational performance of our Service and is accountable for ensuring that the Service delivers safe, high-quality care and gives patients the best care.
Heather Lawrence OBE, Chair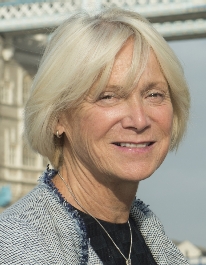 Heather joined us as Chair in April 2016.
Heather has extensive experience both as an executive, and non-executive director in the healthcare sector, and has chaired and contributed to a number of national health boards.
Heather's experience as a non-executive director began in 2012 when she was appointed by the Secretary of State for Health as non-executive director of Monitor, the NHS Regulator. At the same time she was appointed to a FTSE 250 international health board.
In 2017, Heather was appointed as non-executive director on the Royal Marsden Hospital NHS Foundation Trust board, where she now also chairs the quality committee.
Heather also has more than 20 years' experience as a Chief Executive Officer in the hospital and healthcare sector, most recently as Chief Executive Officer of Chelsea and Westminster Hospital NHS Foundation Trust from 2000 to July 2012, taking it to foundation trust status in 2006.
Heather believes that excellence in healthcare is something that everyone should be entitled to and continually strives to deliver this by ensuring that all staff feel valued and enabled to innovate, and transform care for patients.
She was awarded an OBE in the 2010 New Year Honours' List for her services to healthcare.
To contact Heather's office, please email [email protected].
Rommel Pereira, Deputy Chair
Rommel has a track record in finance, business transformation, technology, customer service, procurement and business development.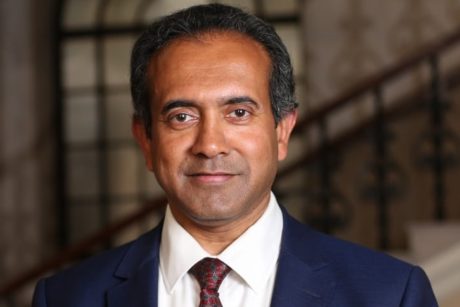 Rommel is a chartered accountant and retired as Finance Director of the Bank of England at the end of 2018. Prior to this he was an Executive Director of the Financial Services Compensation Scheme and Group Chief Operating Officer for the Metropolitan Housing Partnership. His earlier career included senior management roles at JP Morgan Chase.
He currently holds Non-Executive directorships at One Housing Group, Homerton University Hospital NHS Foundation Trust and The National Archives.
Rommel is the Chair of the Audit Committee.
Sheila Doyle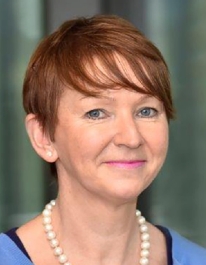 Sheila joined the Service in February 2017 and has over 30 years of experience at executive and board level in organisations including Norton Rose Fulbright, BP, Royal Mail, IBM and Deutsche Bank.
She specialises in delivering transformational change through the application of innovative technology solutions. She has managed international teams of 400 employees, delivered numerous complex change programmes and integrated diverse technology platforms in support of mergers and acquisitions.
Sheila spent a number of years in Hong Kong, Singapore and Australia providing consulting services to the Financial Services and Manufacturing sector. She served as a non-executive director on the board of Companies House and was also a member of the Audit committee.
Sheila is currently the Chief Information Officer at Deloitte and is the Chair of the Logistics and Infrastructure Committee and Digital999 Programme Assurance Committee.
Professor Karim Brohi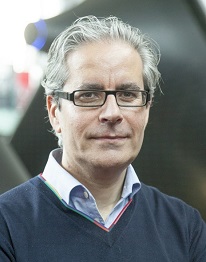 Professor Brohi is a consultant Trauma Surgeon at Barts Health NHS Trust, Director of the London Trauma System at NHS England (London), and Director of the Centre for Trauma Sciences at Queen Mary University of London.
Dr Anne Rainsberry CBE
With a professional background in HR and management, Dr Anne Rainsberry has 32 years' experience working in the NHS at local, regional and national levels.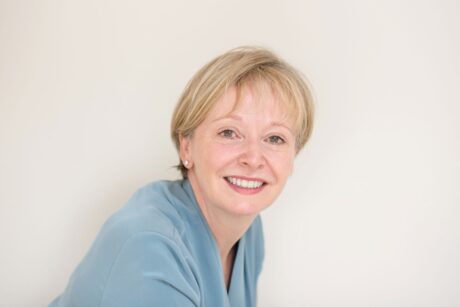 Before joining healthcare and life sciences consultancy Carnall Farrar as managing partner in 2017, Anne was London regional director at NHS England for four years where she led major service changes in the capital including the reconfiguration of cancer and cardiac services.
Previously, Anne was chief executive of NHS NW London and Deputy Chief Executive of NHS London and through her career has held a number of managerial NHS roles in London and the south east.
Anne was awarded a CBE in 2017 for services to the NHS.
Dr Mark Spencer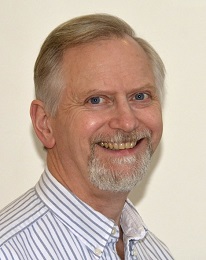 Dr Mark Spencer has been a GP for 40 years and continues to enjoy clinical work.
He is also Vice Chair of the London Clinical Senate – the clinical leadership for strategy and assurance for quality of service changes across the capital and has had various roles at NHS England (London), including Deputy Regional Medical Director and Medical Director for Quality and Service Design.
He has also worked in Hospital inspection teams for the Care Quality Commission, has advised the National Institute for Health and Care Excellence (NICE) on commissioning guidelines and has been part of the London Urgent and Emergency Care Clinical and Professional Leaders Group covering the whole of London for the past seven years.
As part of his new role at London Ambulance Service, Mark chairs the Service's Quality Assurance Committee, which monitors the quality of patient care as well as encouraging new improvements and innovations.
Amit Khutti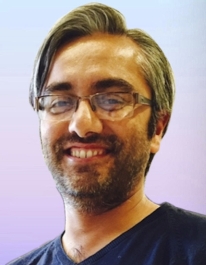 Amit is a technology entrepreneur, having co-founded Zava, one of Europe's largest online GP services in 2011.
Before becoming an entrepreneur, Amit led on strategy and planning for Chelsea and Westminster NHS Foundation Trust. Prior to joining the NHS, he was a Senior Civil Servant working on delivering key health targets for then Prime Minister Tony Blair.
Amit started his working life as a management consultant for McKinsey & Co, after studying English Literature at Oxford University.
Jill Anderson – Associate non-executive director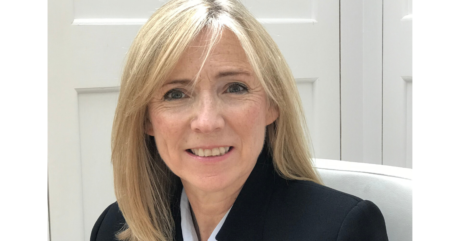 Jill joined us in June 2020. She brings more than 30 years' experience in the healthcare sector, including executive responsibility in finance, commercial, research and supply chain functions across large multinational organisations.
Jill is currently chief financial officer for ViiV Healthcare, a global subsidiary of the pharmaceutical company GlaxoSmithKline (GSK), which is dedicated to improving the lives of people living with HIV. She is actively engaged in diversity initiatives such as back to work programmes for people who are HIV positive.
A graduate in Chemistry from the University of Exeter, Jill qualified as an accountant before joining GSK in 1990. She left to launch her own consultancy in 2001 before returning to GSK in 2011.
---
Executive directors and directors
Garrett Emmerson, Chief Executive Officer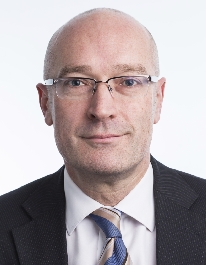 Garrett is Chief Executive Officer of the London Ambulance Service (LAS). Over the last three years, he has led the service through several major incidents including the 2017 and 2019 London terror attacks, the Grenfell Tower tragedy and, most recently, the Trust's response to the COVID-19 pandemic.
In addition, in May 2018, the organisation moved from being in 'Special Measures', to achieving a Care Quality Commission (CQC) rating of "Good" overall; a rating that was sustained in 2019. Garrett is leading delivery of the Trust's vision to become London's primary integrator of access to urgent and emergency care.
Garrett was previously Chief Operating Officer for Surface Transport at Transport for London (TfL), where he led transport operations across London for 8 years, and was responsible for implementing TfL's £4bn road investment programme. Prior to that Garrett was Director of Strategy at TfL and, before that, was a Director at transport consultancy, Steer Davies Gleave.
He is a former Head of Buckinghamshire County Council's Transportation Service and a former Member of the Government Commission for Integrated Transport and Motorists' Forum. He is also an independent advisor on the Office of Rail & Road (ORR) Highways Committee which monitors the performance and efficiency of Highways England, and a Non-Executive Director of Uno Bus Ltd.
To contact Garrett's office, please email: [email protected]
Khadir Meer, Chief Operating Officer and Deputy Chief Executive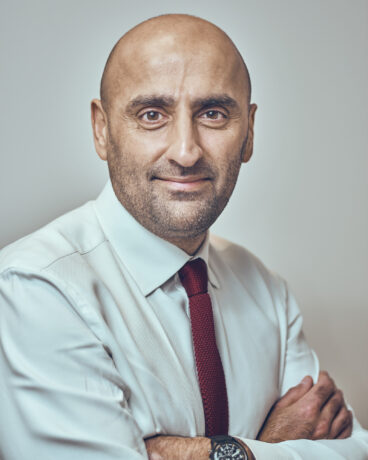 Khadir joined us in September 2019 in the newly created role of Chief Operating Officer.  He has more than 20 years of public service.
Prior to joining us Khadir had spent 10 years working at the regional level of the NHS in London. As Director of Performance and Improvement and previously the Chief Operating Officer for NHS England (London), Khadir provided visible and engaging leadership during a period of significant change, including during a number of major incidents.
Khadir is a member of the Service's Board, and oversees LAS' operational service delivery, and leads teams at the forefront of LAS pioneering work in delivering outstanding patient care on scene, on the phone and online – and providing patients with the best care for their needs.
Khadir oversees all aspects of LAS's operating business, including Integrated patient care (including both 111 and 999 call answering and clinical triage), Emergency ambulance services, Projects and programme delivery Technical services, and Asset and property management.
Dr Fenella Wrigley, Chief Medical Officer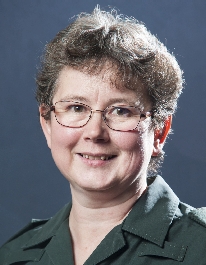 Dr Fenella Wrigley was appointed the Chief Medical Officer for London Ambulance Service in March 2016 having been the interim Medical Director since January 2015. She has also been a Consultant in Emergency Medicine since 2006.
She joined us as Assistant Medical Director for control services in 2008 and became Deputy Medical Director in 2010. Fenella has led on our development of urgent care, clinically overseeing the introduction of a Clinical Hub to provide clinical support and 'hear and treat', and our step-in provision for NHS 111 South East London.
She is also the nominated officer responsible to oversee medication error incident reporting and is the Caldicott Guardian.
Lorraine Bewes OBE, Chief Finance Officer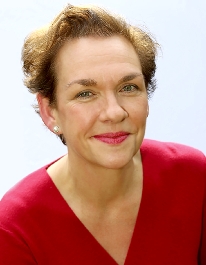 Lorraine has served as Chief Finance Officer since December 2017. Her executive portfolio covers Finance, Performance, Forecasting and Business Intelligence, Procurement and Commissioning Contracts teams. She has 28 years of NHS senior operational executive experience as well as senior director roles at University College London Hospitals and Hammersmith and Charing Cross Hospitals.
Her last executive role was Chief Financial Officer of Chelsea and Westminster Hospital where over 12 years she oversaw a portfolio of finance, strategy, business planning, commercial and procurement services, informatics, clinical coding and information governance. She was also part of the management teams who took the trust to foundation trust status and negotiated the acquisition of West Middlesex hospital.
Lorraine has been a national speaker on her special interest in NHS patient-level costing and is a past Chair of the Finance Director network of the Association of UK University Hospitals and the London Procurement Partnership. Lorraine is also an active advocate for the Healthcare Finance Managers Association as Deputy Chair of the Costing for Value Institute and she sits on the London Procurement Partnership steering board. She has also held senior positions in FTSE 100 companies in the media and technology sectors including WH Smith Television Services and BT plc.
Lorraine is a fellow of the ICAEW, a graduate of Trinity College, Oxford University and was awarded the OBE in the 2016 New Year Honors' List for her services to NHS Financial Management.
Dr John Martin, Chief Paramedic and Quality Officer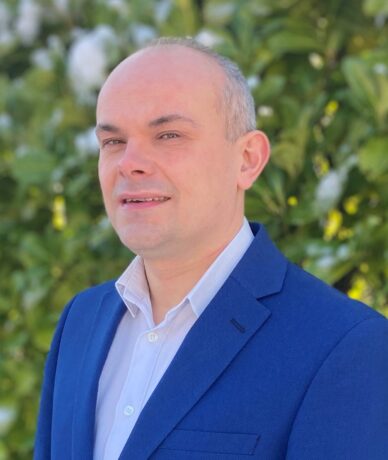 Dr Martin joined us in March 2021 in this newly-created role which brings together for the first time responsibility for both clinical quality at the Trust and for ensuring paramedics and ambulance clinicians have access to world-class training, education and professional development.
John is a registered and practising paramedic and President of the College of Paramedics.
This is a return to London for Dr Martin who was based at Edmonton, Bounds Green, Whipps Cross and Isleworth stations while completing his three year Paramedic Science degree at the University of Hertfordshire almost 20 years ago.
Following a career as a paramedic with East of England Ambulance Service between 2002 and 2014, Dr Martin was selected for an NHS executive leadership programme.
In the six years since, he has performed a number of director roles at Cambridge University Hospitals NHS Foundation Trust and Cambridgeshire and Peterborough NHS Foundation Trust.
Damian McGuinness,  Director of People and Culture
Damian joined us in June 2021 to lead our People and Culture Directorate, in a crucial role taking forward our work on HR, recruitment, organisational development and health and wellbeing.
As previous Director of People at Bart's Health NHS Trust – The Royal London and Mile End Hospitals, Damian brings a wealth of experience of the London healthcare system and wider HR issues.
Antony Tiernan, Director of Communications and Engagement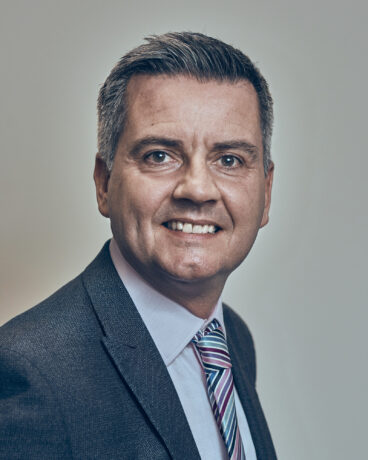 Antony joined us in August 2019 as Director of Communications and Engagement, managing our external communications, internal communications and partnerships teams as well as leading on volunteering.
He has more than 20 years' experience in health related communications, and most recently worked at NHS England and NHS Improvement where worked in senior strategic communications roles, including leading the NHS70 campaign to celebrate 70 years of the NHS.
Antony spent five years at Guy's and St Thomas' NHS Foundation Trust and led on the opening of the £60 million Evelina Children's Hospital. He has also worked as Director of Communications at both Epsom and St Helier Hospitals NHS Trust and West Hertfordshire Hospitals NHS Trust.
In 2018, he was named by the CIPR (Chartered Institute of Public Relations) as one of the UK's top PR people. Follow Antony on Twitter: @AntonyTiernan 
Syma Dawson, Director of Corporate Governance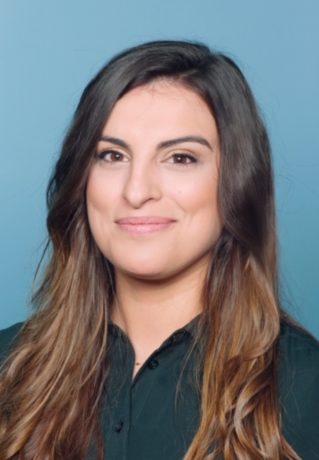 Syma joined us in April 2020 from the Royal Marsden NHS Foundation Trust where she was Associate Director of Corporate Affairs and led the corporate governance team for eight years.
She is responsible for ensuring the right rules, processes and systems are in place so that our organisation performs effectively and lawfully.
Syma has worked in a range of National Health Service organisations including the North East Ambulance Service. She is an Associate of the Chartered Governance Institute and a Chartered Secretary by qualification.