Who will treat you
As soon as we have enough information from callers and have assessed whether the patient requires immediate medical treatment, we will send help.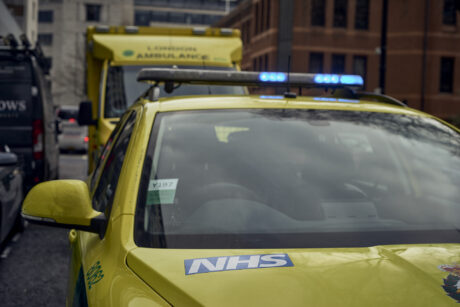 We can respond in a number of different ways:
Life-threatening emergencies
In life-threatening emergencies, people often expect an ambulance with two people to arrive, but you could also be treated by one of our single responders who arrives by car, motorcycle or bicycle.
The staff working on our emergency ambulances include Paramedics, Emergency Medical Technicians, Emergency Ambulance Crews and Assistant Ambulance Practitioners.
They respond to a wide variety of calls but mainly to serious or life-threatening calls.
As well as crews who work together on an ambulance, we also have a number of single responders, who go to patients by car, motorcycle or bicycle.
They are able to treat patients without the help of an ambulance crew, or are sent to a patient ahead of an ambulance as they still carry the vital life-saving equipment needed in an emergency.
In the most serious emergencies, you could also be treated by a medical team from London's Air Ambulance. The medical team on the helicopter includes a doctor and paramedic who are skilled in treating patients who have serious traumatic injuries. A London's Air Ambulance trauma team also responds by road at night.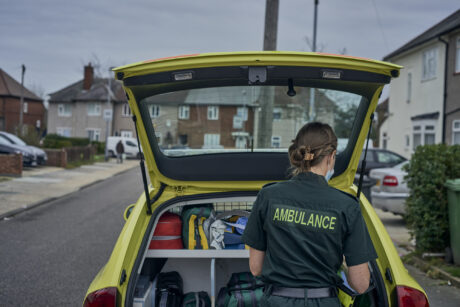 Our Emergency Responders (ERs) are London Ambulance Service-trained volunteers who attend a range of emergency calls in Service uniform and in blue-light response cars.
These volunteers respond in charity-funded blue light vehicles and work under London Ambulance Service management and policies. They also work alongside crews in ambulances.
If you live in outer areas of London, the first person to arrive may be a community responder. A community responder is a member of the public who has been trained to provide life-saving treatment to people in their local communities while an ambulance is on the way.
Non-life-threatening emergencies
In a non-life-threatening emergency you may be treated by an ambulance crew or a single responder who arrives by car, motorcycle or bicycle.
If it is not a life-threatening emergency needing immediate treatment, one of our clinical telephone advisors may call you or you may be transferred to an advisor at NHS 111.
Our advisors, who are medically trained, will ask you further questions about your condition, or that of the person you are calling on behalf of. They may provide some medical advice. However, if they decide treatment is needed, they will arrange for help to be sent as soon as possible.