London Lifesavers Schools Programme
London Ambulance Service is aiming to train thousands of schoolchildren how to save a life as part of an ambitious campaign to create a generation of lifesavers. 
About the schools programme
Our London Lifesavers Schools Programme aims to teach students the simple steps to follow when someone is in cardiac arrest and have the confidence to act quickly to help save lives.​
​Schools offer a great environment for young people to learn. With this in mind, we have created a programme to meet the needs of Year 8 pupils to ensure they are confident and able save a life. The programme is provided free of charge for all schools.
Our training
Our community resuscitation trainers will work with you to ensure our training package works around your schools day. ​
Maximum 60 students per session​
Student to trainer ratio 6:1​
Session length approximately 35 minutes ​
Our trainers are frontline clinicians with London Ambulance Service.​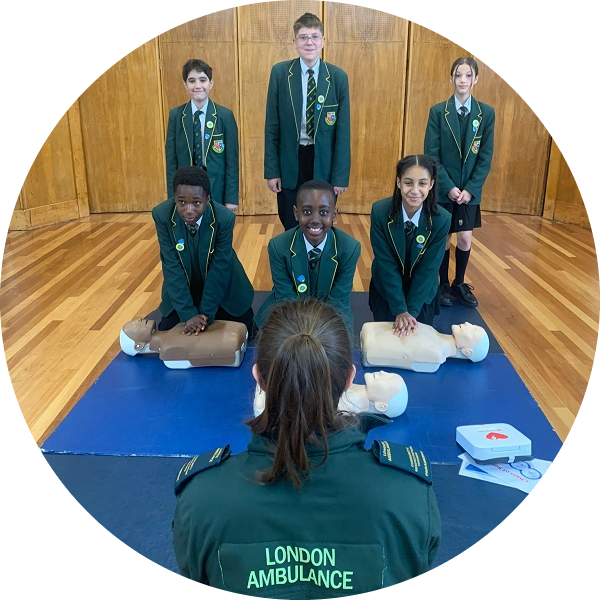 "In just one short session, our students learned the skills needed to save a life. The trainers from London Ambulance Service were excellent and have created a fun, engaging and informative lesson which had our children captivated from start to finish. It's very much a "hands on" experience which means our Year 8s got lots of practice in giving chest compressions and using a defibrillator. I'm very proud our school is part of the London Lifesavers programme, which aims to create a new generation of lifesavers."​
Bernie Boyle, Headteacher, Bishop Thomas Grant School, Streatham 

Course content
​What is a cardiac arrest?​
Chain of survival​
How to recognise someone in cardiac arrest​
How to treat someone in cardiac arrest ​
How to use a defibrillator
Example day
Session 1: 09:15 – 09:50​
Session 2: 10:00 – 10:35​
BREAK: 10:35 – 10:55​
Session 3: 11:00 – 11:35​
Session 4: 11:45 – 12:25​
LUNCH: 12:35 – 13:20​
Session 5: 13:30 – 14:05
School staff can join in too!
Fill out a form
We've made enrolling on the London Lifesavers Schools Programme as straightforward as possible.
Simply complete our online application form.
Samantha Palfreyman-Jones, Head of First Responders at LAS, says:
"We know that by teaching life-saving skills in schools and giving children the confidence to use a defibrillator, more lives will be saved in those crucial minutes before an ambulance arrives.
Our partnership with schools is game changing because it will not only help us train hundreds of people every day, but also engage with new communities.
 Most cardiac arrests happen in the home, so we are telling children that by learning these simple skills, they could save someone they love"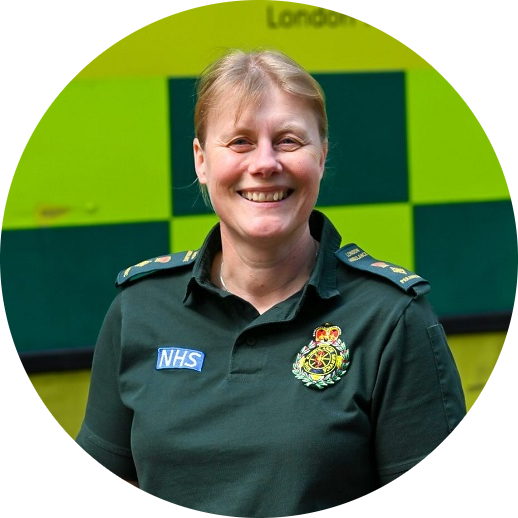 Get in touch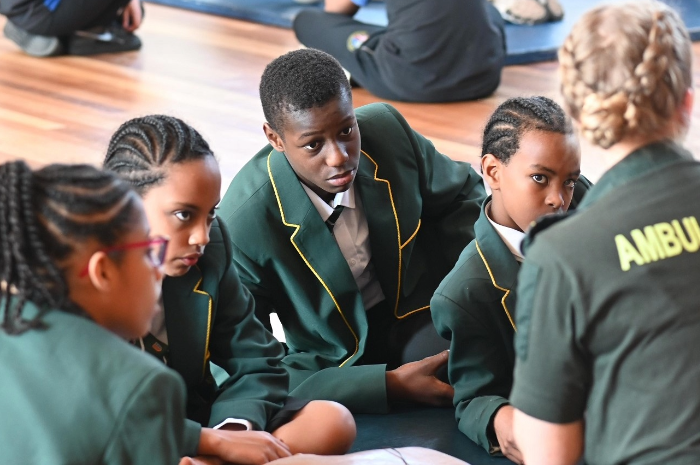 Our London Lifesavers team can answer any questions you have about this programme.
About the campaign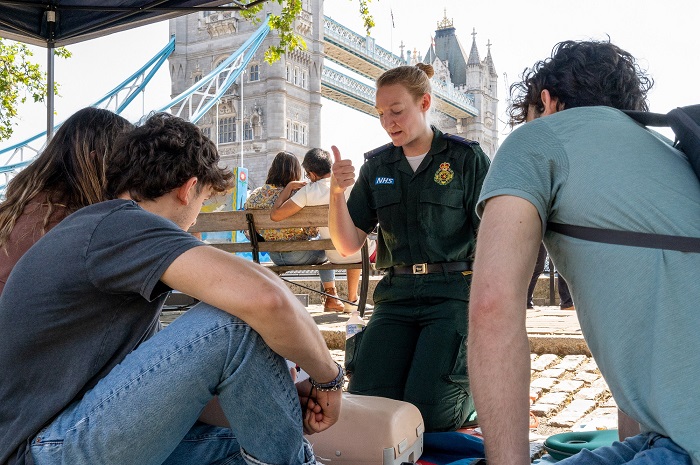 We're aiming to make London a city of lifesavers by running life-saving training for communities, organisations and schools.
Free training events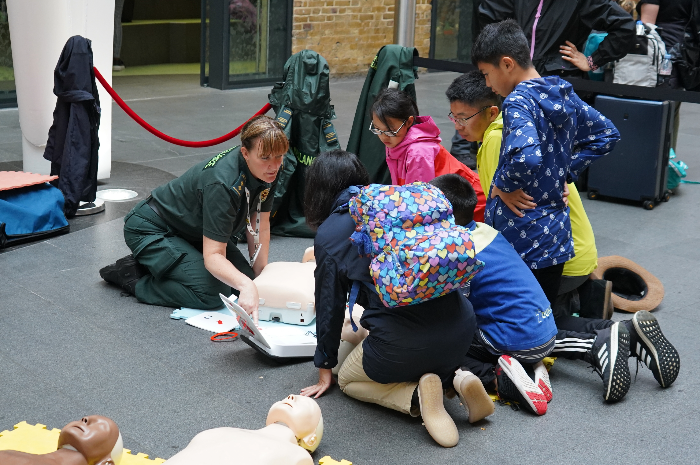 We run free drop-in events in public locations around London where you can learn to save a life in five minutes.