Career opportunities
We employ around 8,000 people, and everyone has a role to play in keeping our service working for the benefit of our patients.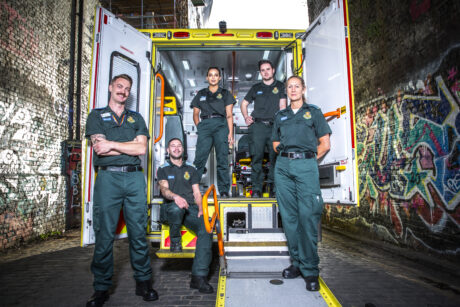 We have more than 3,300 frontline staff based at our ambulance stations across the 620 square miles of the Greater London area, and around 500 people work in our two control rooms in Waterloo and Bow.
Our support services departments also play a vital role in our day-to-day work, from managing our finances and keeping our IT systems working to recruiting new staff and keeping them informed.
And wherever you work in our organisation, there are opportunities for you to develop your skills and progress your career.
For all our staff, there is the job satisfaction of knowing that what you do makes a difference, but we offer a range of other benefits as well. Find out what they are.
Apprenticeships
At London Ambulance Service we offer apprenticeship programmes to help our staff expand their knowledge, skills and competencies and develop in their careers.
Apprenticeships are a great way to progress within your career with us. If you're considering a career in our Service and you do not have a paramedic degree, our apprenticeships could be an alternative route to that role.
Our Associate Ambulance Practitioner apprenticeship is a route to becoming an Emergency Ambulance Crew (EAC). Here, you would not need to have prior medical qualifications.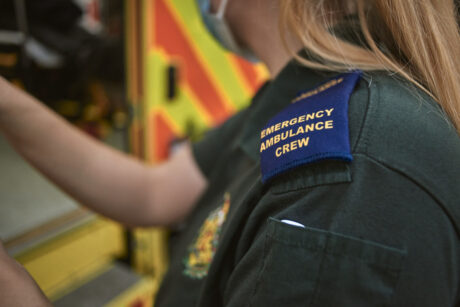 This programme is 18 months long. It begins with 22 weeks of training and for the rest of the programme the trainee will work alongside practice educators and be supported by our team of clinical link tutors. At the end of the 18 months there is a final End Point Assessment (EPA) to be awarded the apprenticeship qualification.
Our paramedic degree apprenticeship is open to existing staff, such as EACs and Emergency Medical Technicians (EMTs), to become paramedics. This is delivered with the University of Cumbria (London) and is a mixture of classroom and online learning undertaken in one week of every six and alongside existing shifts. Apprentices on this programme also learn new skills on the job, working alongside qualified experienced clinicians and from the support of practice educators.
Upon successful completion of the two years of learning, apprentices will be awarded a degree and will become a qualified paramedic –with the same qualifications as paramedic science degrees – with a guaranteed position as a paramedic in our Service at the end.
We also offer staff apprenticeships to help them develop and gain new knowledge and experiences. This includes Leadership and Management apprenticeship programmes to development management skills. This results in qualifications and membership recognition from professional bodies such as the Chartered Management Institute (CMI) and the Institute of Leadership and Management (ILM).