Emergency call handler roles – FAQs
As members of the Integrated Urgent & Emergency Care team, Emergency Call Handlers answer and take charge of all our incoming emergency 999 calls.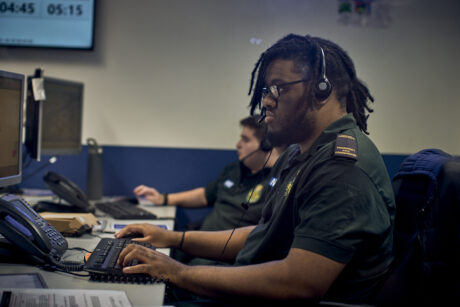 They are the first point of contact for our callers, some of whom will be distressed, anxious or panicking.
Emergency Call Handlers use effective communication skills to obtain the required essential patient information.
They use the Medical Priority Dispatch System to obtain an initial assessment of both the patient and the scene in an efficient manner and are also responsible for accurately recording essential patient information in a precise and timely manner on both the Computer Aided Dispatch system and by completion of handwritten paperwork for both emergency and non-emergency ambulance requirements.
Trainee Emergency Call Handlers undergo five weeks of classroom training followed by a minimum of 10 supervised shifts in our Emergency Operations Centre.