End of Life Care
Our End of Life Care team was formed in 2018 as a result of a partnership with the charity Macmillan Cancer Support.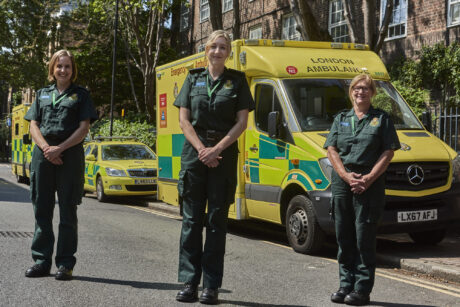 The partnership was developed to provide our staff and volunteers with specialist training to ensure that terminally ill people get care that meets their needs but respects their wishes.
As part of this, Macmillan funded three roles in our End of Life Care (EOLC) team.
What do the terms 'palliative care' and 'end of life care' mean?
Palliative care refers to the approach health care professionals will take when someone has been diagnosed with a condition that is not curable. The focus of care is based on any physical, psychological, social or spiritual needs that the person and the people important to them might have/experience. The care can be delivered by a specialist team or by a community team led by the GP.
End of life care is when the person is likely to be entering the last 12 months of life. This is determined by a change in the intensity and/or number of needs a person might have. They will show signs of deterioration, which will vary according to the person and the condition.
This is an ideal time to consider any future care needs (often called advance care planning – see below), if this has not already been addressed.
Our work to educate and support our crews
The Service's End of Life Care team provides training to medics and other staff and volunteers in the Service so they can best support patients who are nearing the end of their life. This can help avoid unnecessary trips to the hospital which can be distressing to the patient and their family.
They also provide additional training to increase confidence among clinicians in fulfilling patients' wishes – where appropriate and safe to do so – about treatment and other key decisions, and offer staff small, virtual reflection debriefings that focus on wellbeing.