Supporting London Lifesavers
London Ambulance Service can only continue to run its life-changing London Lifesavers campaign with your support.
London Lifesavers is funded through a grant provided by NHS Charities Together to our charity, London Ambulance Charity.
You can help us achieve our aim of creating a generation of lifesavers and saving more lives by donating to our charity.
Why it matters
Olivia saved her step-dad Geraldo's life using the skills she learned when she was still a schoolgirl.
"The training kicked in as soon as I saw Geraldo gasping for breath. I'm so happy seeing Geraldo at home now – I see him laugh and tell myself 'wow, look what I did!'. When I learned these skills I never expected to use them but these incidents happen and thanks to London Lifesavers, more lives will be saved."
Geraldo said: "If it wasn't for Olivia and Patricia (Olivia's mum), I wouldn't be here. They both helped me to stay on the border until I received that shock.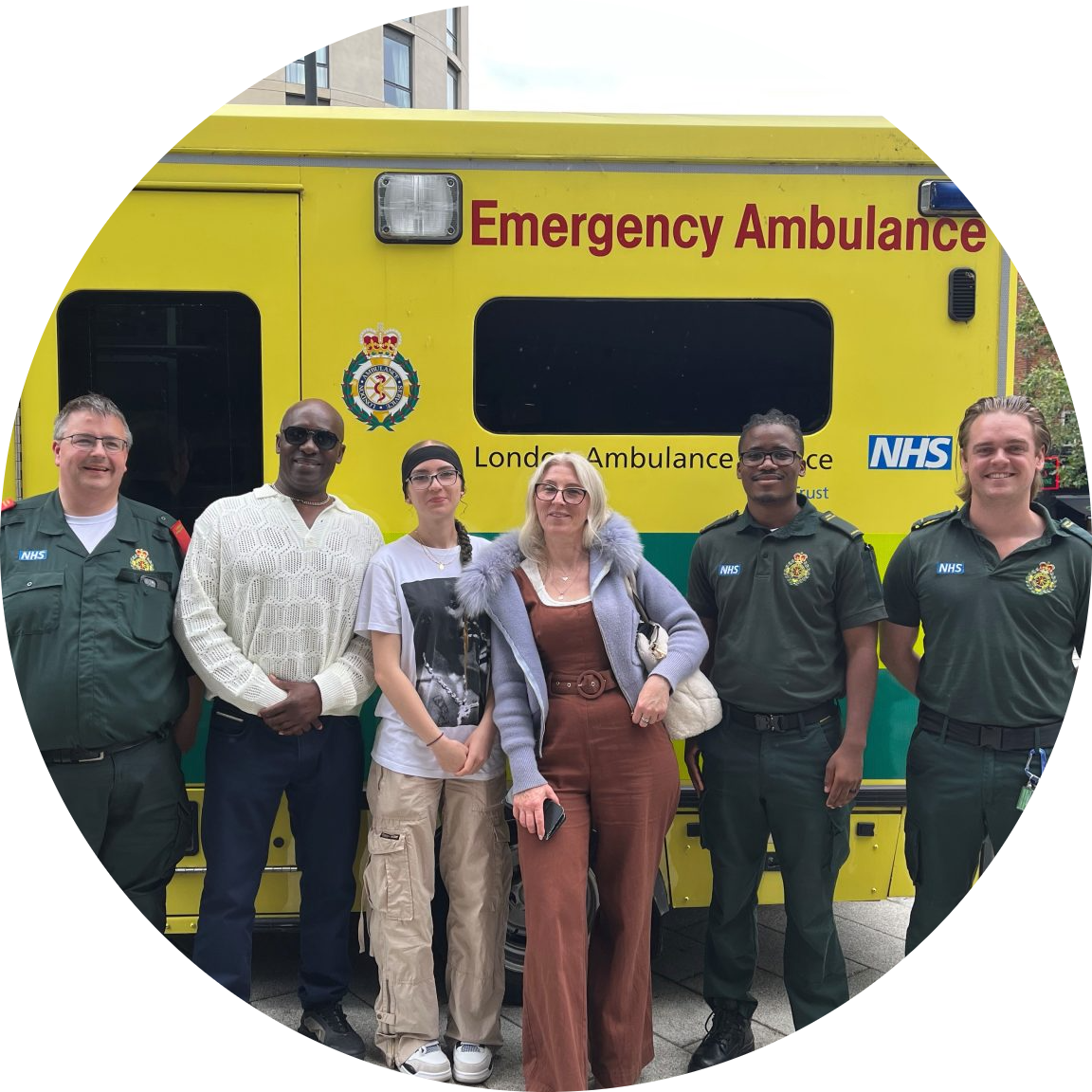 Ways to help
We are incredibly grateful for the support of our community. With your help, we are able to invest in wellbeing initiatives for staff and volunteers, improve NHS staff spaces, and help deliver front line patient care more effectively.
By donating, fundraising or volunteering, you can make an impact saving more lives across London. Read on to find out how you can get involved, and feel free to contact us at [email protected].
Become a London Lifesaver
Training courses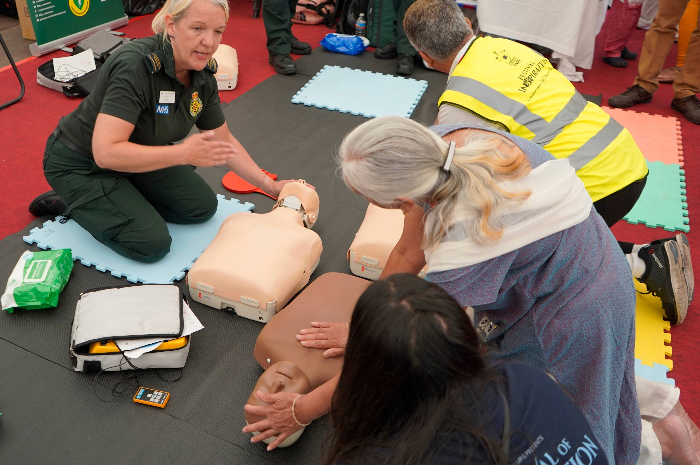 We organise emergency life support training courses for communities and organisations.
Schools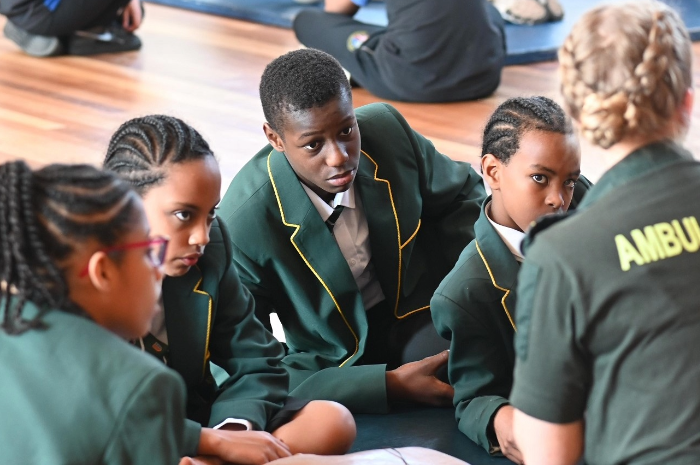 We provide schools with free high-quality training for pupils to learn life-saving skills.
Free training events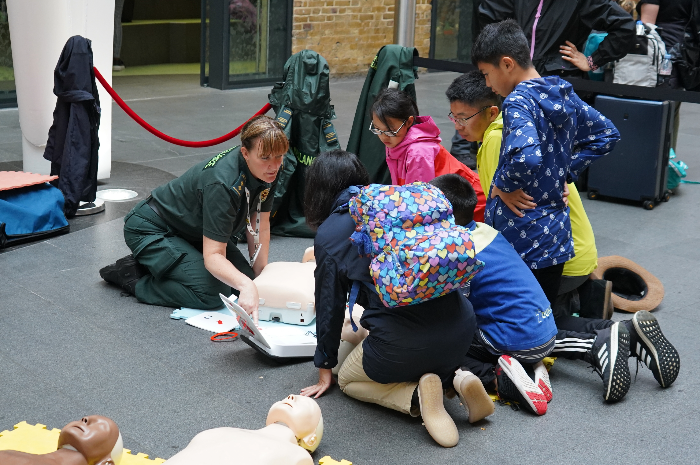 We hold free pop-up training events across London – find one near you.