Five-year-old girl helps save father's life by dialling 999
Avaana helped to save her dad's life after finding him collapsed at home from a seizure.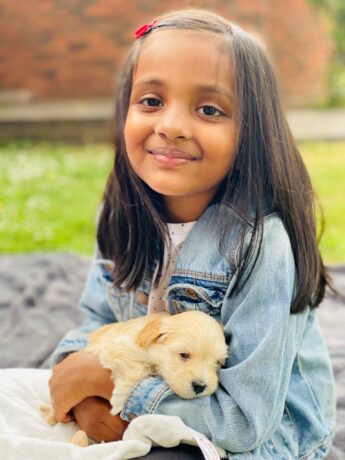 The brave five-year-old, who found her dad Sam on the floor and bleeding, quickly dialled 999 and spoke with London Ambulance Service call handler, Tobias, who began giving her instructions on what to do next.
Avaana followed his instructions; turning her dad over into a safe position, checking if he was breathing and staying by his side until her family and the medics arrived.
Tobias, the call handler that took Avaana's call that day, said:
"Avaana was so calm and brave – the way she handled that incredibly stressful situation was so impressive.
"It is so important for parents to teach their children how to call 999 and what to do if they ever find them unconscious like that – it really can help save lives. Just knowing the address and any medical conditions can help us get an ambulance to them as quickly as possible."
Sam, who was diagnosed with a brain tumour this year, has been on medication which, until recently, had successfully controlled the seizures that the tumour causes.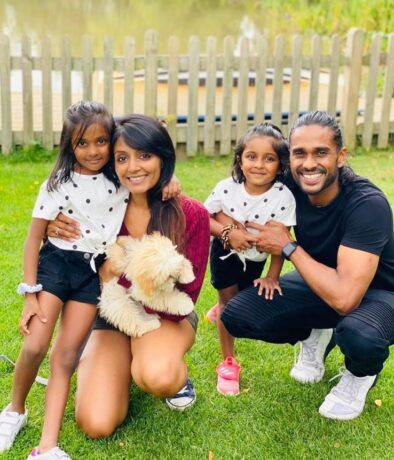 He said: "I'm just so proud of her. She somehow managed to remain calm and did everything she was told. I was unconscious for around five minutes and, when I came to, I was very confused and disorientated.
"It wasn't really until I was in the hospital that I realised how serious it had been. I was very touched when the medics who had been at the house came to see me in A&E.
"I was much more coherent by then and it was very emotional to hear them say how amazed they were by how Avaana remained calm."
Since his diagnosis, Sam and his family have raised over £8000 for Brain Tumour Research. To donate click here.
PARENTS: What to teach your child:
How to dial 999
Your full address including postcode – also make sure they can say anything unusual about where you live
If you have a medical condition, talk to your child about it – including any medication you need
Let them know how to open the front door for emergency services
Teach them to recognise that ambulance crews wear green
Avaana's 999 call
Transcript:
00:07 >>Avaana: "Hello"
00:09-00:12 >>Tobias: "Hello there it's the London Ambulance Service calling. Are you with your daddy at the moment?"
00:13  >>Avaana: "Yeah."
00:14-00:19  >>Tobias: "I just need to ask you a few questions, we're going to be there as soon as we can, ok?"
00:20 >>Avaana: "OK"
00:21 >>Tobias: "I need to know, is he awake?"
00:23-00:24 >>Avaana: "He's not awake"
00:24-00:25 >>Tobias: "Is he breathing?"
00:26 >>Avaana: "He's breathing"
00:27-00:28 >>Tobias: "OK, is his breathing noisy?"
00:29-00:30 >>Avaana: "No."
00:31-00:36 >>Tobias: "OK that's good to hear, OK? So we're going to be there as soon as we can, I just need to ask you a few questions.
00:37 >>Avaana: "Yeah"
00:38-00:40 >>Tobias: "OK is his breathing completely normal?"
00:41-00:44 >>Avaana: "Erm, not actually"
00:45-00:49 >>Tobias: "OK, and is he still unconscious, is he still asleep?"
00:50-00:51 >>Avaana: "Yeah, he's still asleep"
00:51-01:04 >>Tobias: "So we need to quickly test his breathing, OK? So when he breathes in I need you to just go 'Now', OK? And keep going until I ask you to stop – starting now"
01:05 >>Avaana: "OK"
01:14-01:16 >>Avaana:  [inaudible] "it's the ambulance, daddy"
01:17-01:19 >>Avaana: "Dad is awake now"
01:19-01:22 >>Tobias: "He's awake? Oh that's good to hear"
01:23-01:24 >>Sam: "Hello?"
01:24-01:31 >>Tobias: "Hello there it's the London Ambulance Service. So we are on our way, I just want to reassure you, OK?"