Christmas challenge to support trainee paramedic Paddy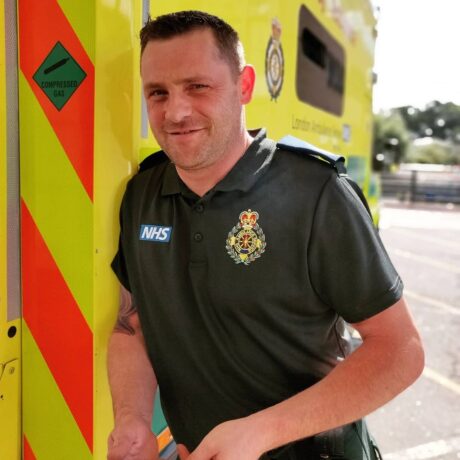 Paddy Kearns, 40, was on his way home from work at London Ambulance Service when he was involved in a serious crash. The accident, which happened just a mile from his home in Buckinghamshire, left him with a bleed on the brain, a severely damaged spinal cord, broken ribs and a fractured skull, neck, collar bone and shoulder blades.
He said: "For two days it was touch and go whether I would survive and even then everyone was worried about brain damage."
When he did leave intensive care, it was clear he would never walk again. The spinal injury left him paralysed from the chest down.
Twelve Day Challenge
Paddy's family – who all live in Ireland – have now organised a fundraiser where they will complete 1200km over 12 days in the run up to Christmas Day.
Any money raised will buy equipment – including a new wheelchair – to help make Paddy's life easier and give him more independence.
Paddy's brother David said: "Paddy being a man of strength and determination, is coming back fighting. He would normally be working hard as a paramedic to care for patients, so now we are doing something to care for him.
Eight of Paddy's brothers, sisters and their partners will each be doing 12.5km a day – running, walking or cycling – and will complete the last 6km together on Christmas Day.
David added: "We are not Mo Farahs… but we will complete our cycle, run, walk or crawl. Due to COVID-19 we cannot be there to support Paddy as much as we would love to – but we can do this."
After the accident, Paddy spent six weeks in the John Radcliffe Hospital, then three weeks at Stoke Mandeville Hospital spinal unit before the pandemic led to his early discharge.
He is now at home where he is cared for by his wife and has regular home visits by nurses.
Back to Work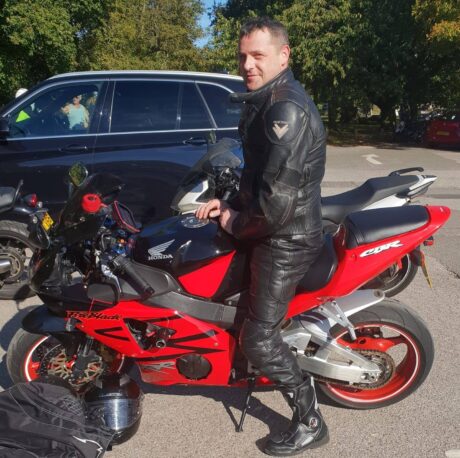 Throughout his recovery, his managers at London Ambulance Service have supported him and are hoping he will return to work soon.
Paddy said: "Work has been exceptional. They are looking at the different areas I can work in now I am disabled. Without a doubt the support I have had, has helped with my recovery.
"I have something to work towards."
Manager Jon Knott said: "Paddy has always brightened up the station whenever he enters it, his popularity among his colleagues is well deserved.
"His fight to recover from his injuries is truly inspirational. He has amazed all of us by his show of strength, grit and determination. We are working hard to get him back to work in any capacity we can.
"I look forward to the day when I come onto station and have to listen to one of his cheesy jokes again… I think!"
Paddy admits he misses riding his bike and walking his dogs but remains optimistic about the future.
He said: "I'm a glass half full person. I have a lot to be grateful for – I'm astounded by the money my family are raising for me. I really can't believe it as I always say there are people worse off than me."
You can find out how to support the fundraiser here.