How Monia is celebrating Diwali, albeit a little differently, this year
The festival Diwali falls on Saturday this year (14 November) and as with most things during this challenging year, the celebrations will be a bit different.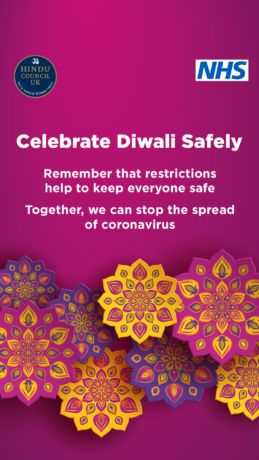 Diwali is a celebration of light – of good over evil – and is celebrated by Hindus, Sikhs and Jains across the world.
London Ambulance Service recruitment advisor Monia will be celebrating Diwali as ever this year but due to the coronavirus she and her family, friends and community have needed to make some changes to keep safe but also still mark the festival.
Around 10 days before Diwali, Monia and her family prepare and eat special meals and sweets, and decorate their house with diya lamps, lights and flower decorations to symbolise brightness over darkness.
Usually they'd meet friends and extended family a couple of days before Diwali to celebrate Dhanteras – which is the first day that marks the festival of Diwali – and exchange gifts while enjoying food and the decorations.
They then, on the day of Diwali, usually meet friends and family and exchange sweet treats and gifts: meeting together to bless one another with goodwill and prosperity.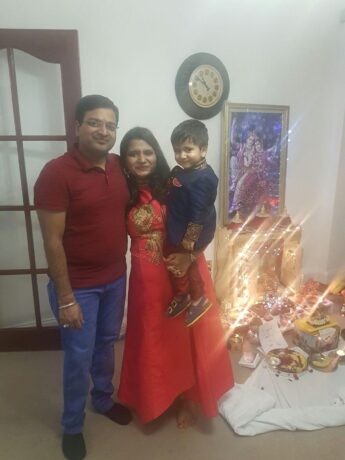 This is also where they traditionally set of sparklers and fireworks to symbolise light.
For Monia, Diwali this year represents a message of hope during the COVID-19 pandemic:
"This year we can't quite celebrate Diwali the same way as we would normally so we're doing the celebrations virtually. We'll be showing off our decorations on video call instead!
"As we cannot physically hand gifts to friends and family, this year we have created lots of hampers to send to friends and families. As a community we are having a video call on Saturday – to have the feel of being together and meeting together.
"This festival reminds us that however difficult a situation is – good will always win. It's not going to stop us. There will be light."
Dr Agatha Nortley-Meshe is an Assistant Medical Director and Chair of the Service's B-ME staff network, which promotes equality and diversity across the Service and the wider community. She said:
"We are wishing all of our Hindu, Sikh, and Jain staff, volunteers, patients and local communities a very happy and peaceful Diwali.
"It'll be different this year but we hope you are still able to enjoy yourself with your families.
"It's really important when celebrating to not forget the coronavirus restrictions in place to keep us all safe.
"Diwali is a festival of light and of the victory of light over darkness – we must all play our part now so we can get through this tough time together."