BBC documentary star reveals how heartbreak led him to join London Ambulance Service
Viewers of the award-winning TV show Ambulance on Wednesday night were moved by emergency ambulance crew Stuart's story about his dad's death.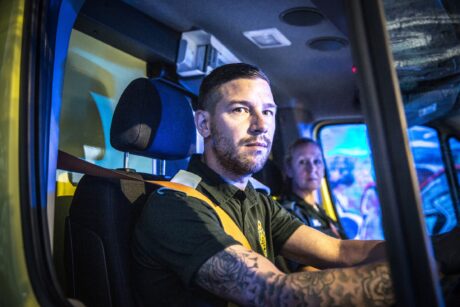 In the episode, aired on 7 October 33-year-old Stuart Griffiths is shown rushing to a suspected cardiac arrest alongside his crewmate paramedic Rachel.
On the show, Stuart explains: "Going to a cardiac arrest puts me on edge, I'm always thinking that it's not just the patient but the people around them. I remember what it was like for me."
Three years ago, Stuart's dad collapsed and stopped breathing. His mum gave him CPR until paramedics from London Ambulance Service arrived.
Stuart said: "I remember just hearing the machines and not knowing what was going on upstairs. There was so many people up there, so many people trying to save him."
Medics were not able to save Stuart's dad – who was only 57 – but the efforts they made and the care they showed the grieving family, changed Stuart's life.
He said: "It was heart-breaking at the time but the paramedic who explained what had happened made it a bit easier.
"She was honest and said they did everything they could; she was just so good, she was immense… and it drove me into this career."
Within weeks of his dad dying Stuart began enquiring about working for London Ambulance Service. He joined as call handler in the 999 control room less than six months later.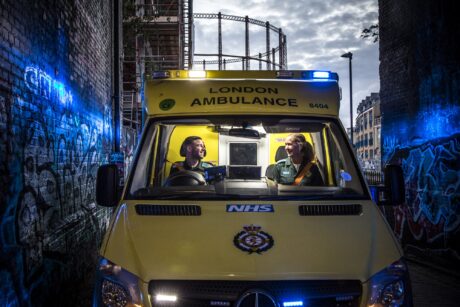 Stuart said: "As soon as dad died, it triggered in my head that I wanted to do something where I was helping people more.
"London Ambulance Service is like a big family, we are all there for each other. We are all trying to achieve the same goal in helping people.
"I feel that I'm honouring my dad's memory. I just hope that he's looking down and proud."
Viewers also took to social media to post about Stuart and Rachel's wonderful way with patients – including their compassionate care to elderly patient Beryl.
You can read more about working for us here and check out our current vacancies here.
Stuart talks in more detail about his heartbreak and how it led him on a path to joining our Service: