Episode four of 'Ambulance' reveals toll of treating trauma cases in London
The fourth episode of the hit TV show Ambulance, filmed after people have just been paid and hit the town, gives a glimpse of what London looks like on a busy weekend and shows a series of violent incidents.
The episode, airing on Wednesday (7 October) at 9pm on BBC One features Incident Response Officer Pete who is sent to the most challenging incidents.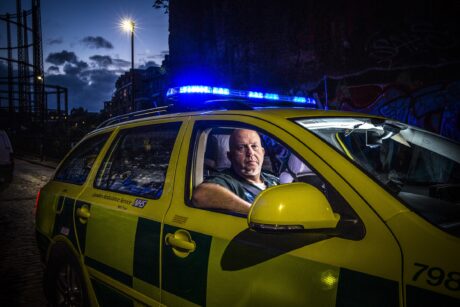 Just 30 minutes into his nightshift, Pete is on his way to a woman in cardiac arrest – the 999 control room describe her as the "sickest patient in London".  Her son has called the police saying he had stabbed her.
Film crews followed Pete over a single weekend in the autumn of 2019 and go behind the scenes as he debriefs his colleagues after the incredibly distressing incident. He calls himself the "protector".
He said:
"I'm there to protect the patient but also to protect our staff. When an incident response officer turns up, the crews know they can concentrate on their patient and we will keep everyone safe.
"The jobs can be dangerous or traumatic and sometimes it takes its toll but crews know I'm always there for them. Not just at the scene, but whenever they need looking after. We have to look after staff so they can look after patients."
When Pete also responds to a double shooting and a group of men who have been attacked with iron bars, he reveals he moved his family out of the capital although he continues to work here.
Viewers see him reflect that London has changed dramatically over the years adding 'there isn't a day that goes by that London doesn't surprise me'.
Meanwhile emergency ambulance crew Stuart and crewmate paramedic Rachel rush to treat a grandmother who is believed to be in cardiac arrest causing Stuart to open up about the heartbreak of when London Ambulance Service was called to treat one of his own family. He goes on to reveal how that moment changed his life.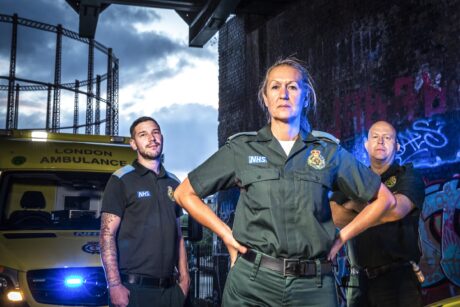 London Ambulance Service Chief Operating Officer Khadir Meer said:
"This episode really shines a light on the exceptional people we have working for us. They all have their individual reasons for wanting to work for London Ambulance Service but what they have in common is that they come to us wanting to make a difference; wanting to save lives.
"This is true throughout the Service – on the road, in the control room or behind the scenes – everyone plays their part in caring for our patients. And as we see, there is no such thing as a quiet day caring for London."