Control Room Week – celebrating our control room heroes
Join us this International Control Room Week (19th-23rd October) in celebrating our control room teams who help those in need from our two 999 Emergency Operations Centres and our 111 Integrated Urgent Care Centres.
The staff in our 999 control rooms handle emergency calls, provide instructions over the phone and dispatch our resources to patients across the capital. They also manage larger incidents and dispatch specialist resources.
We also run two 111 Integrated Urgent Care centres – one in Barking for north east London and one in Croydon for south east London. The NHS 111 service is for people who need medical help and advice when not in a life-threatening situation.
Highly trained advisors, who are supported by healthcare professionals, are available on NHS 111 24 hours a day, 365 days a year. You can also receive advice online at 111.nhs.uk.
Mia: Health Advisor – 111
As part of the 111 team, I receive and manage urgent and non-urgent calls in order to direct patients to the most appropriate care or service for their needs.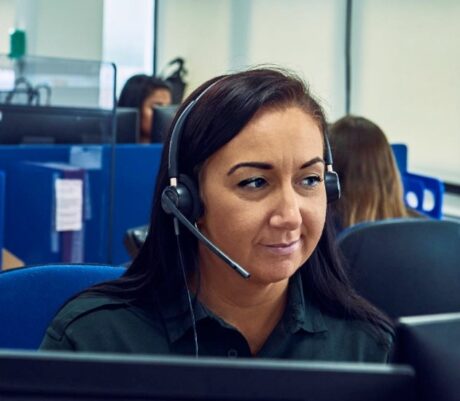 I assess symptoms and provide basic health advice and information to patients, including interim care guidance and how to manage their symptoms at home.
This role involves having strong negotiation and communication skills, an excellent telephone manner, the ability to efficiently prioritise symptoms, give coherent first aid advice over the phone in a calming manner, seek guidance from appropriate sources, and consistently provide information about delivering quality patient care.
The team in North East London 111 are my family. I have learned so much from everyone and they are incredibly supportive. I am very fortunate to be part of such an amazing team.
Peter: Performance Manager – Dispatch
I manage a team of Emergency Resource Dispatchers as they allocate our crews to incidents.
As well as overseeing dispatch I also look after their welfare and support them in their development in the Service. I manage larger/Significant Incidents and support the Watch Managers during a Major Incident.
I absolutely love my role.
Supporting staff, seeing to their welfare needs, assisting with incident management and troubleshooting on shift give me a great mix of activity on shift and keep me on my toes!
I like to see the great teamwork that takes place across the control room and watching staff interacting with and supporting each other.