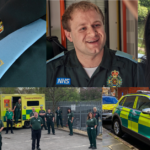 31 May 2020
During the coronavirus pandemic, volunteers – including our volunteer responders – have played a huge role in helping us give Londoners the care they need.
Our volunteer responders include Emergency Responders (ERs) and Community First Responders (CFRs).
Hear from some of our volunteer responders on how they've helped the LAS during the coronavirus pandemic.
Continue reading