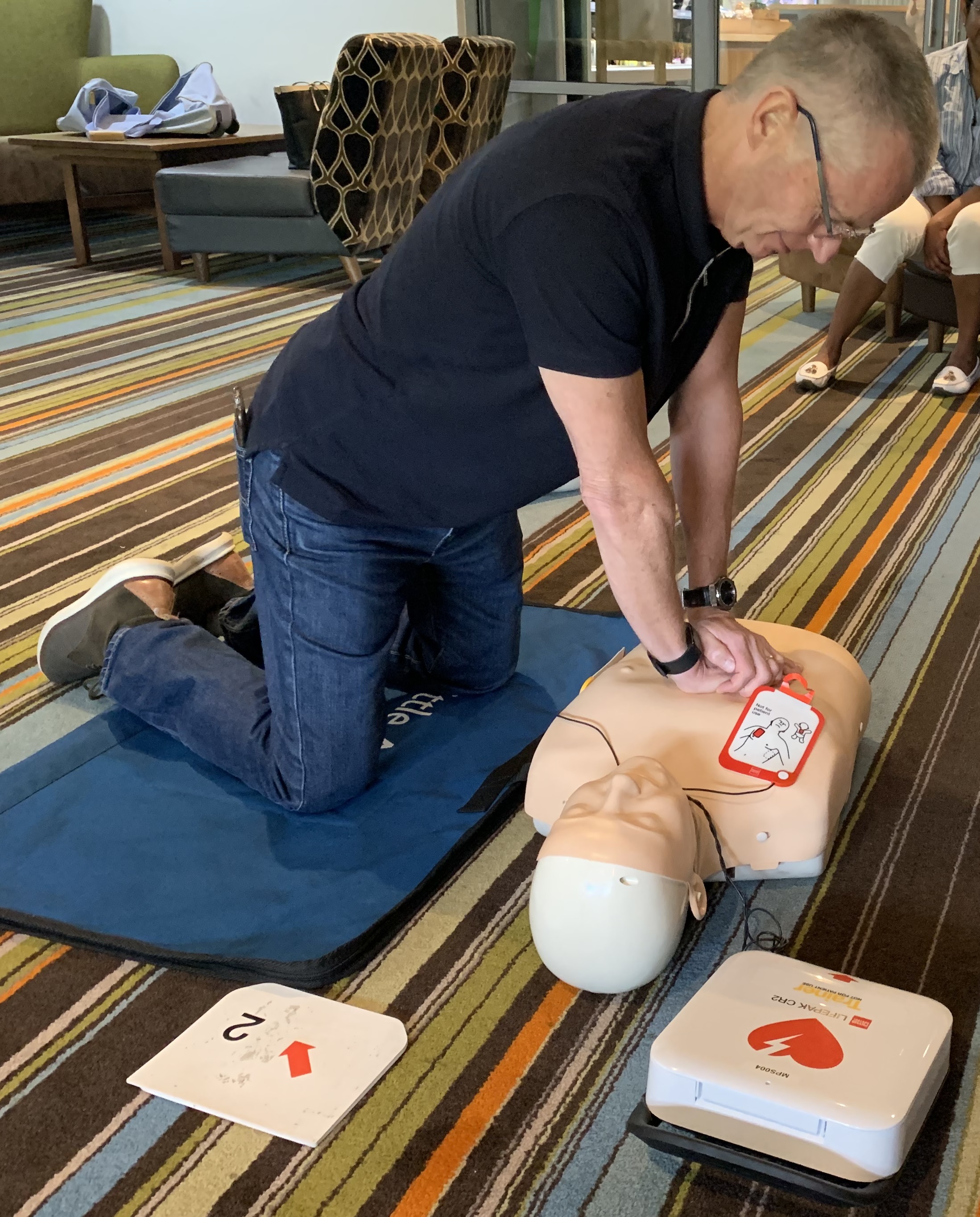 8 Jul 2019
A gym-goer and the man he saved have been reunited at a lifesaving skills teaching session at the gym where the collapse happened.
Stuart Anderson, 62, was at the David Lloyd gym in Beckenham, south London in April this year when a man on the treadmill next to him collapsed in cardiac arrest.
Stuart immediately sprang into action and started CPR on the man, Mark.
Continue reading