Medics who saved mother-of-two hit by two trains win prestigious award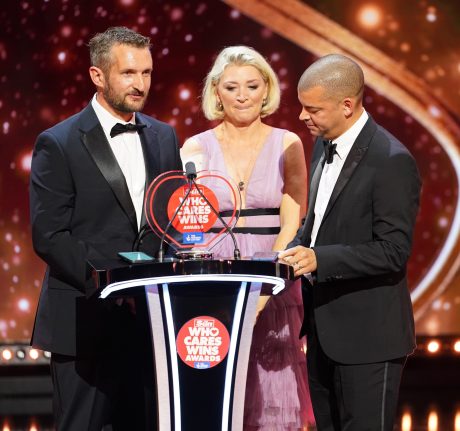 Two London Ambulance Service staff who were part of a team that helped rescue a mother who nearly died after being trapped under a train have been honoured at a star-studded ceremony to celebrate healthcare heroes.
Chris Doyle and Kevin Cuddon were part of a team that came to the rescue of Sarah de Lagarde at a London tube station in September 2022. Sarah lost her footing and fell between the train and platform. She was hit by the train as it pulled out of the station and was then trapped by another one pulling in.
While Sarah ultimately survived, she lost both her right arm and leg in the accident.
This week advanced paramedic Kevin and incident response officer Chris were presented with The Sun's newspaper's Who Cares Wins '999 Hero' award alongside Dr Benjamin Marriage who also attended with London's Air Ambulance.
Kevin said: "Sarah was trapped in a very awkward position so I crawled under the train to help the London Fire Brigade get her out.
"We had to carry her about 30m under the train and put her on a device to lift her up to the platform. Her right foot had been amputated at the ankle and her right arm was separated from the shoulder. She was really quiet, pale and had lost a lot of blood."
Chris had to apply tourniquets on both limbs to stop her from bleeding to death.
Sarah, an assets manager who lives in Camden, said: "That is what saved me or I would have bled out for sure. All this ­happened on the train platform."
Since then, Sarah has worked hard to overcome the accident and became the first person in the world to operate a new AI bionic arm that moves using signals from the brain while also using a prosthetic leg.
Sarah, who nominated Kevin and Chris for the award, said: "These men are true heroes. The fact that I am here and alive and able to watch my children grow up is amazing. I owe these incredible men my life."
Kevin said: "We were really just doing our jobs. Sarah is the true hero. She is here, living life, enjoying life."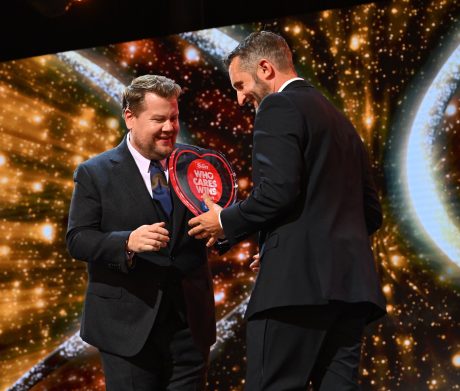 Accepting the gong from comedian James Corden with Benjamin from London's Air Ambulance Charity, Kevin also thanked Sarah for nominating them and hailed her as "an inspiration".
He said: "Thank you so much for this amazing privilege, to receive this honour, we want to say a big thanks to everyone involved to get us here today."
The Sun's Who Cares Wins Awards, in partnership with NHS Charities Together, celebrate healthcare heroes who have gone above and beyond to provide care to others.
The awards ceremony, hosted by Davina McCall and attended by Prime Minister Rishi Sunak, Sir Keir Starmer and many celebrities, showcased nominees in 11 different categories.
Daniel Elkeles, Chief Executive at London Ambulance Service, said: "Kevin and Chris represent some of the very best of our staff and volunteers at the Service, who all work very hard to care for the most critically injured patients in the capital, often in the most perilous environments.
"It is incredible to hear about Sarah's recovery. She is an inspiration to us all for overcoming such a horrific ordeal. Your children, family and friends must be so proud of you."
You can watch the awards ceremony on Channel 4 tonight (24 September) at 6.30pm.
View the list of nominations submitted by the Service's patients for this year's awards: