Fundraising gala to be held in memory of much-loved volunteer Emergency Responder
When Debbie Baldwin was being treated for late stage ovarian cancer she had a vision of starting an annual fundraising gala for the support charity Ovacome which she had fundraised for to help raise awareness of the disease.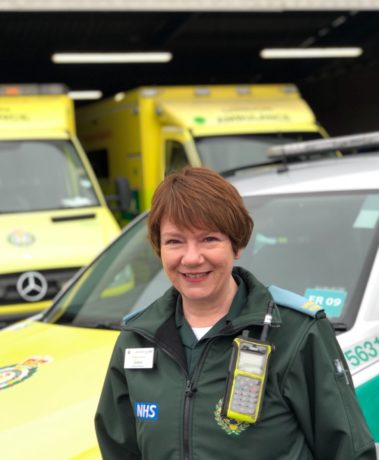 Debbie, who was a lawyer but also volunteered with London Ambulance Service as an Emergency Responder, was diagnosed with stage 3 ovarian cancer in 2018 and sadly died before seeing her idea come to fruition.
But Debbie's husband, Pravin, and a group of close friends are forging ahead with the event, the first annual Ovacome Gala in memory of Debbie Baldwin, to take place in Ovarian Cancer Awareness Month this March.
Debbie was diagnosed with advanced stage 3 ovarian cancer in the summer of 2018. Her symptoms had been so subtle that she did not know anything was wrong until a sudden onset of severe abdominal pain took her to A&E.
Sadly, Debbie died last September aged 52.
The main symptoms of ovarian cancer — bloating that does not come and go, eating difficulty and feeling full more quickly, abdominal and pelvic pain you feel most days, and changes in urination or bowel habits — are often dismissed as being nothing serious, according to support charity Ovacome.
"It was like a bolt out of the blue," said Pravin.  "She had not been aware of any other symptoms".
Despite her ovarian cancer being picked up quickly in hospital, it was already late stage, and was identified as a rare sub-type, clear cell carcinoma, which generally responds less fully to chemotherapy than other ovarian cancers.
Debbie did go into remission in December 2018 and was placed on a maintenance drug regimen until late 2020. When her cancer stopped responding to conventional treatment, she signed up to a drug trial.
Even while on the trial, despite feeling unwell, she raised over £1,700 for Ovacome with a 26.2m mile fundraising walk with her father — as part of more than £16,000 she raised for the charity.
Ever keen to help others, in March 2020 Debbie wrote a blog for this website encouraging women to be aware of the symptoms of ovarian cancer.
Throughout her treatment, she continued volunteering with us.
Debbie joined our Emergency Responder scheme in 2015, after a stint as a St John Ambulance volunteer.
Our Emergency responders are trained volunteers who attend a range of 999 emergency calls and play a huge role in supporting our ambulance crews in caring for Londoners in need.
During the Covid-19 pandemic, Debbie was vulnerable to the virus, and for her safety, she was unable to undertake frontline Emergency Responder shifts. But, still keen to assist her colleagues, she helped by supporting the coordination of interviews for Emergency Responder Team Leader positions.
To recognise the huge, and lasting, impact Debbie made on patients, volunteers and the staff she worked with, we have introduced a 'Debbie Baldwin Inspirational Volunteer Award' for our annual Emergency Responder Awards.
Debbie's award will be presented each year to an Emergency Responder for going above and beyond their normal duties, inspiring and supporting colleagues, overcoming adversity and for their dedication to the ambulance service and people of London — values that Debbie brought to each shift with us.
London Ambulance Service Director of Communications and Engagement, Antony Tiernan, said:
"It is an honour to be able to dedicate this award to Debbie, and to make sure her legacy will continue to shine on through the work of our volunteers across London.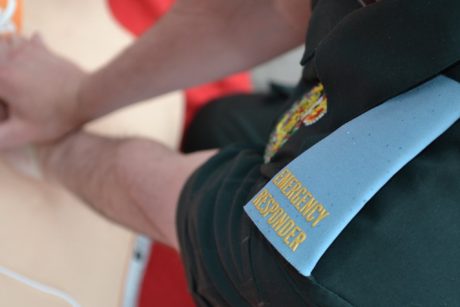 "Not only did Debbie devote so much of her time as an Emergency Responder, she also passionately shared her story to promote greater awareness of ovarian cancer and its symptoms — to help save more lives.
"The care and dedication she showed everyone she worked with and cared for, was nothing short of inspirational, and she is missed every day at London Ambulance Service."
Pravin added: "She was always helping others and her ethics were unquestionable. It was never about her."
"At her funeral half a dozen people came up to me and said how inspiring Deb had been for them, in a life changing way," he says.
The Ovacome Gala, including a raffle and auction, is taking place on Saturday 19 March from 6pm to midnight on the Tereza Joanne boat at the King George V Dock.
If you would like to make a donation or book a ticket (which are £50 for an adult and £20 for under-18s) or a whole nine seat table contact 07766 867829 or visit www.ovacome.org.uk/Event/1st-annual-ovacome-gala
The price of the ticket includes a welcome drink, a buffet and a glass of wine with food.