We pay tribute to volunteer responders on Volunteer Recognition Day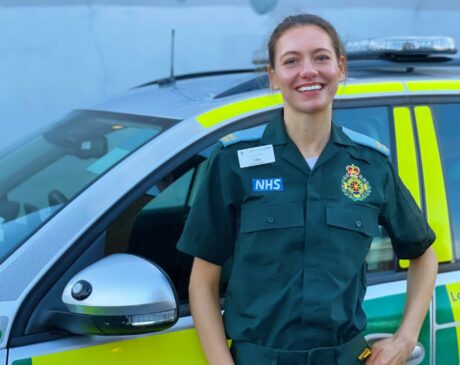 Volunteers play a vital role in our Service – and their contribution has never been as valuable as it has been in the past year as we faced the challenge of responding to the COVID-19 pandemic.
Today, on Volunteer Recognition Day, we pay tribute to all our volunteer responders for giving their time to being here for Londoners in need.
About our volunteer responders
Our volunteer responders include Emergency Responders (ERs) and Community First Responders (CFRs).
ERs are London Ambulance Service trained volunteers who respond to 999 calls in Service uniform and in our liveried vehicles, on blue lights and sirens.
CFRs are volunteers trained by St John Ambulance and LAS and are dispatched by our control rooms to respond from their home, work or elsewhere in the community to patients in their local area to give first aid and care prior to the arrival of LAS clinicians.
These volunteer responder schemes are supported by our Voluntary Responder Group registered charity. Find out more about this charity here.
Our volunteer responders and the coronavirus pandemic
During the coronavirus pandemic the role of our volunteer responders has been expanded to help us navigate unprecedented challenges in both our response to patients and our call handling capacity – and other areas such as the need to regularly test our frontline colleagues.
CFRs played a central role in supporting our staff 'swab' testing – coordinating phone booking lines and delivering tests to staff and volunteers who were isolating and couldn't travel to pick up a test kit.
During the first peak of the pandemic in spring 2020 the Service was seeing extremely high demand and an increasing number of frontline staff off work, either through sickness or isolating.
In the past year our Emergency Responders gave more of their time than ever before – volunteering almost 30,000 hours and responding to nearly 10,000 incidents.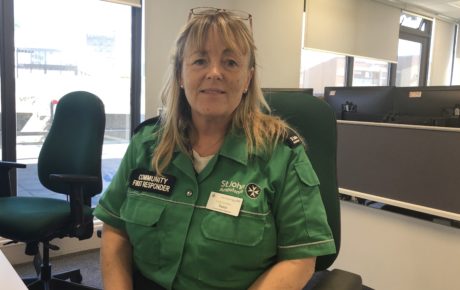 Volunteers also supported colleagues in our Emergency Operations centres at a time when we were receiving more 999 and 111 calls than ever before.
This included ringing back patients whose condition meant they did not require an immediate emergency response, giving callers advice on performing CPR  and carrying out other general tasks to support our call takers and dispatchers.
Faced with the need to respond to an unprecedented volume of emergencies, we provided additional training to our ERs and CFRs so that they could work on double-crewed ambulances under the supervision of an experienced clinician.
Some of our ERs with blue light training also began to drive our ambulances so we could put more vehicles on the road.
This proved to be successful, and these experiences are helping our planning in terms of reacting to and responding to any future peaks in demand. We are looking to keep our volunteer responders regularly on our double-crewed ambulances – so they can keep their skills refreshed and up-to-date.
This means our volunteer responders will be ready to again step in and crew ambulances if required to help Londoners.
Antony Tiernan, Director of Communications and Engagement at London Ambulance Service said:
"As Londoners will know, this past year has been one of the most challenging in our history, but what they might not know is just how significant a role our volunteers have played in the response to the COVID-19 pandemic – as they have in many other areas of the NHS.
"Volunteer Recognition Day gives us another opportunity to pay tribute to our wonderful volunteers for everything they have done for us and for Londoners and what they continue to do each and every day."
Volunteers come from all walks of life – from teachers to solicitors and pilots to dentists! Click here to find out more about who our Emergency Responders are and why they joined us.