Meet some of our Emergency Responders
We currently have nearly 150 volunteers in our Emergency Responder team.
Volunteers come from all walks of life – from teachers to solicitors and pilots to dentists!
We have volunteers with military backgrounds, police officers, firefighters, London Ambulance Service staff – including people who work in our control room team but also corporate and support staff, nurses, medical students and physiotherapists
Other professions include people who work within the NHS in managerial roles, teachers, radiologists and business owners.
There are also airline pilots, people from the legal and finance industries, scientists, pharmacists, dentists, energy consultants and people who have retired. There's a big variety in the backgrounds of our volunteers!
Mina
Mina is a Tax Partner working in a professional services firm. She joined the scheme three years ago.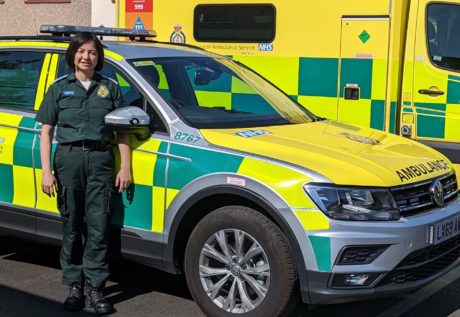 In 2010, Mina took a career break to explore life outside of work. It was meant to be for six months but she enjoyed it so much that it became nearly three years!
During her career break, she stumbled across a first aid course run by St John Ambulance. She began to volunteer with St John Ambulance providing first aid cover in events such as football matches, Hyde Park concerts and Notting Hill Carnival.
Through that experience, she says she got hooked on pre-hospital care and decided to become an Emergency Responder.
Mina is back at work full time but continues to volunteer for both St John Ambulance and our Service as an ER as she is passionate about 'paying it forward'.
"It's rewarding to be able to help others and make a difference to our community. I like the variety of our shifts as no two patients are the same. It's also great to be part of a team of exceptional people, whose purpose in life is to serve. I've learned so much from both fellow volunteers and full-time ambulance crews."
James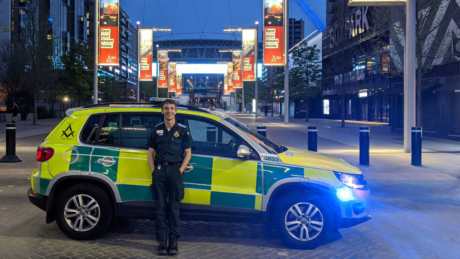 James has been an Emergency Responder since September 2019. He is a medical student and is also a professional karate teacher!
His favourite thing about the ER scheme is when he and his crewmate arrive first at an incident and can make a real difference – even if this is just reassuring the patient or their family which he finds rewarding.
"I'd always been interested in pre-hospital medicine and wanted an opportunity to gain some hands-on experience whilst also volunteering for what is a worthwhile cause."
Elisabeth
Elisabeth joined the Emergency Responder scheme three years ago and has been a Team Leader for two years. Her 'day job' is with NHS England, working on urgent and emergency care transformation and performance improvement – and she sees being an ER as a great way of keeping the patient and clinician experience at the front of her mind.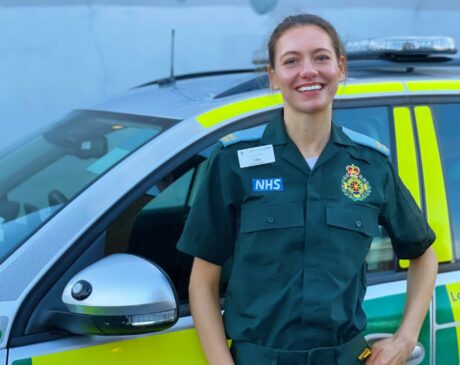 Elisabeth began her volunteering journey with St John Ambulance as a teenager. Through this and volunteering at events like Notting Hill Carnival and New Year's Eve she met London Ambulance Service staff and found them to be very friendly, knowledgeable – with interesting stories about their work.
This – and shadowing a London's Air Ambulance trauma car shift – inspired her to apply to become an ER.
"I like the feeling you get from helping people and supporting the NHS. I also enjoy the social aspect, meeting all sorts of people in their homes and being able to help ease their pain or even just have a chat about how they're feeling.
"There's also a strong sense of community across ER volunteers; we all have different backgrounds but a very common sense of purpose, and you get to know people very well after 12 hours in a car together!
"If you ever see me or any of the fellow ERs out and about, then do come and say hello, we always appreciate it!"
Stephanie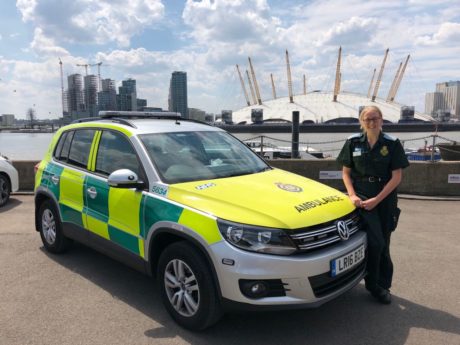 Stephanie has been an Emergency Responder since 2017 and is a registered nurse.
She does shifts as and when her rota allows and joined the scheme as she had always been interested in pre-hospital care, so saw the scheme as an opportunity to further her knowledge and understanding of pre-hospital care.
She'd also worked in an A&E department for three years and having spoken to ambulance crews, she wanted to help wherever she could as demand on the ambulance service increases each year.
Ian
Ian runs his own software company and joined the scheme in 2013.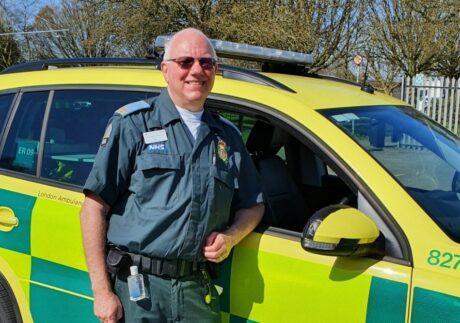 He'd been involved in the London Ambulance Service and St John Ambulance 'Community First Responder' scheme and saw becoming an Emergency Responder as a natural progression.
Ian typically does ER shifts on weekday daytimes. He finds volunteering his time as an Emergency Responder extremely rewarding and sees it as a fantastic opportunity to give something back.
In Ian's view to be a good Emergency Responder you must be compassionate, a good communicator, logical and good under pressure.