Our volunteer Emergency Responders get vital boost to save lives
Volunteers who respond to life-threatening emergencies for London Ambulance Service have been given three new response cars to help save lives in the capital.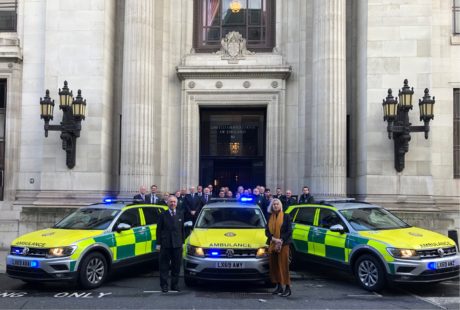 The Freemasons have donated the high spec Volkswagen Tiguan vehicles – each worth around £40,000 – to the charity that trains volunteers to support London Ambulance Service in its work.
These 'Emergency Responders' (ERs) must pass a rigorous application and assessment process before six days of intensive training where they learn life-saving skills. After successfully completing the training, these volunteers respond to 999 calls in response cars on blue lights.
Heather Lawrence OBE, Chair of London Ambulance Service, said:
"I am delighted to accept the donation of these cars on behalf of the London Ambulance Service and we are incredibly grateful to the Freemasons. Our volunteer Emergency Responders play a key role in providing care to Londoners, and these new response cars will mean we can continue reaching those who need us.
"Over the next few years we are aiming to double the number of volunteer Emergency Responders we have within the Service, and this kind donation helps us as we move towards this goal."
Sir Michael Snyder, Metropolitan Grand Master, said
"I am delighted, on behalf of all London Freemasons, to present these three fast response cars for use by the voluntary Emergency Responders within the London Ambulance Service, to further complement the five cars that London Freemasons generously donated just a couple of years ago.
"The work of the London Ambulance Service is inspirational in their relentless efforts in assisting all those Londoners in time of need.  This role is only achieved by the huge commitment given by the many volunteers from various different walks of life, and I have the utmost respect for their dedicated service across the capital."
The London Ambulance Service Voluntary Responder Group charity funds the Emergency Responder scheme. In 2019, these dedicated volunteers gave close to 25,000 hours of their own time attending 8,272 emergency calls.
Of these emergency calls, an ER team was on scene first in almost 6,000 cases. They provide a valuable additional resource in helping the Service in treating more than 1.1 million patients a year.
Tim Kirkby has been an Emergency Responder for nearly nine years. He said:
"I do a 9 to 5 desk job so I initially started volunteering so I could get out, meet people and make a difference.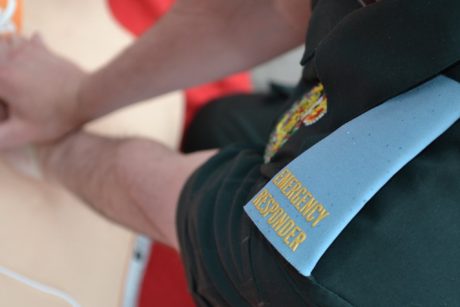 "And most of the time, we really do. I'm usually the first medic on scene and that can often make the difference for the patient: giving early defibrillation can save a life."
At any time, London Ambulance Service has up to eight Emergency Responder crews on the road. There are currently nearly 150 Emergency Responders on the team but the service is hoping to double that number.
You can find out more about our volunteer responders here.