Finding out more about CFRs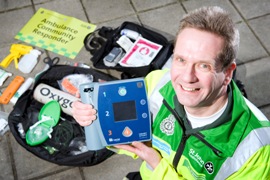 Our Information Evenings give you the opportunity to find out more about Community First Responders (CFRs).
If you would like to attend one, you can express an interest in becoming a Community First Responder by completing the St John Ambulance Community First Responder registration form. We can then check your details to make sure we have a unit in your area and that you meet our criteria. You will then be invited to attend an Information Evening to find out more.
For other enquiries please contact london-cfr@sja.org.uk
---