Volunteers get 'clutch' of new vehicles to respond to life-threatening emergencies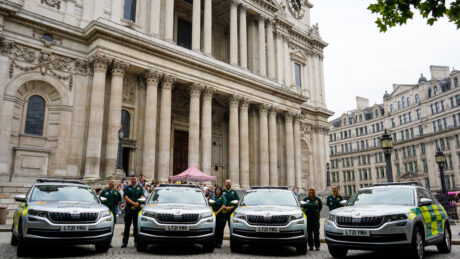 A campaign to recruit a record number of specially-trained volunteers who work alongside London Ambulance Service (LAS) clinicians has received a boost with a £215,000 investment into four brand new emergency vehicles.
In line with the NHS Long Term plan, LAS is expanding the team of volunteer emergency responders – people who donate thousands of hours of their time every year attending 999 calls in uniform and blue-light response cars.
They are often the first crew to arrive on scene and begin life-saving treatment before an ambulance arrives.
As part of that expansion, this week LAS unveiled four new Skoda Kodiaqs bought especially for this dedicated team of volunteers, bringing the total number of vehicles from eight to 12.
Expanding our fleet of emergency responder vehicles will mean volunteers can book more shifts to operate around the capital.
The LAS volunteer emergency responder scheme has been running for over a decade and is one of the many ways in which volunteers support the NHS, from being hospital radio DJs to those who befriend patients on wards.
Samantha Palfreyman Jones, Head of First Responders at LAS, said:
"It's a real privilege to lead our team of volunteer emergency responders. We have people from every walk of life, from pilots to software engineers who, once they've completed their training bring their skills – from problem-solving to their ability to think under pressure – to help Londoners when they need it the most.
"We are in the process of increasing the number of emergency responders, so expanding the number of ambulance cars available to them means more opportunities for volunteers to book onto a shift. This means – working alongside our paid staff – we can further improve the care we provide to Londoners."
In 2021, our emergency responders served over a thousand shifts, attending 8,219 emergency 999 calls and gifting 25,649 hours of their time to the Service.
The Service has launched a recruitment campaign for volunteers and is particularly seeking new recruits from ethnic minority backgrounds so that our team better reflects the diversity of London.
"Volunteering together means we have each other's back as crewmates"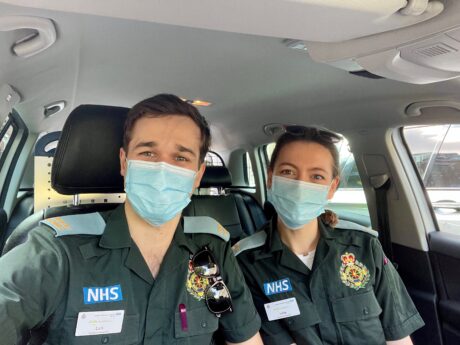 Lillie Grimshaw and Luis Sellmeyer have been a couple for seven years and volunteer as emergency responders.
They both met while volunteering for St John Ambulance but have been going out on shifts together as emergency responders at London Ambulance Service for five years.
As proud residents of Hampstead, they respond to life-threatening emergencies within their local community and throughout the Barnet and Camden boroughs.
Lillie said, "We both share similar values and want to help people. It's really rewarding to finish shifts where we've helped patients together who wouldn't otherwise survive.
"We have each's backs as crewmates – and as a couple – and this incredible role really brings us together."
The LAS are currently recruiting emergency responders and you can apply here. Applications will be accepted until 31 December 2022.
As well as expanding its volunteer team, LAS is also recruiting 1,600 new paid staff. For more information, visit: www.londonambulance.nhs.uk/jobs