Celebrating our volunteers on International Volunteer Day
Ahead of International Volunteer Day on Sunday 5 December, at London Ambulance Service we are highlighting the contribution of our volunteers and paying tribute to what they do for us and for Londoners each and every day.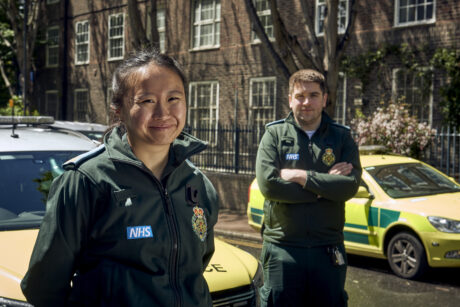 Daniel Elkeles, London Ambulance Service Chief Executive said:
"Our volunteers are remarkable people. They give their time to helping us be here for Londoners and play a vitally important role in what we do – never more so than the last two years.
"We are appreciative of the stellar contribution of our volunteers every day, but on International Volunteers Day I'm delighted to say a big thank you to all who volunteer with us for what they do for us and for our patients."
Who are our volunteers?
You can read much more about volunteers in Team LAS on a dedicated page on our website here.
Emergency Responders
Emergency Responders (ERs) are London Ambulance Service-trained volunteers who attend a range of emergency calls in Service uniform and in blue-light response cars.
These volunteers respond in charity-funded blue light vehicles and work under London Ambulance Service management and policies. They also work alongside crews in ambulances.
We currently have nearly 150 volunteers in our Emergency Responder team.
Find out more about our Emergency Responders here.
We are hoping to re-open recruitment to the ER scheme very soon. Keep your eyes peeled on our website and social media pages in the coming weeks.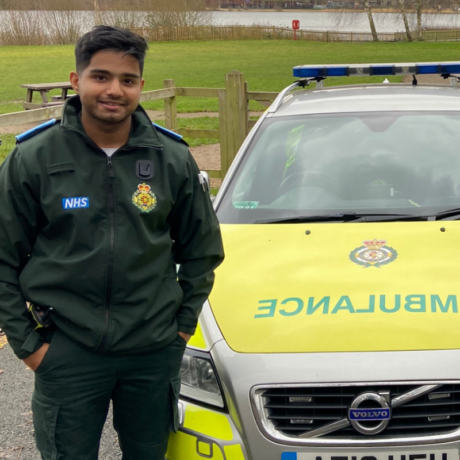 Community First Responders 
Community First Responders (CFRs) are St John Ambulance volunteers who respond to 999 calls in their own car alongside ambulances.
They are trained to use defibrillators and respond alongside us to life-threatening emergency calls in their area. They are given equipment and support and respond in their own time.
Community First Aiders

Across the capital, we have volunteers who work at the more than 750 public locations with defibrillators.
These volunteers are trained to respond to emergencies and use the machines while an ambulance is on the way. Each year they help save many lives across the capital.
But that's not all. As part of our plans to become a world-class ambulance service for a world-class city we are aiming to recruit 100,000 volunteers to join our team over the next few years.
Our volunteers in 2021
The contribution of our volunteers has never been as valuable as it has been in the past two years as we faced the challenge of responding to the COVID-19 pandemic.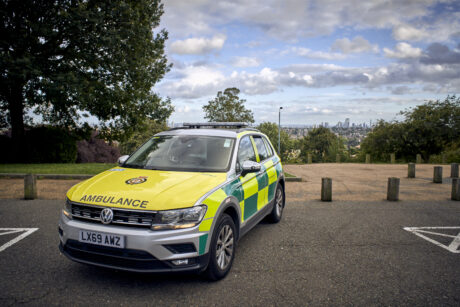 During the coronavirus pandemic the role of our volunteer responders has been expanded to help us navigate unprecedented challenges in both our response to patients and our call handling capacity – and previously in other areas such as the need to regularly test our frontline colleagues.
Some of our ERs with blue light training also began to drive our ambulances so we could put more vehicles on the road.
Our volunteers in 2021 – in numbers
19,242 hours given by our Emergency Responders
5,865 responses by Emergency Responders
3,920 hours given by Community First Responders
1,621 responses by Community First Responders
4,263 times Emergency Responders were first on scene
1,068 times Community First Responders were first on scene