We highlight and celebrate our students on International Students' Day
On International Students' Day we are highlighting the student paramedic and apprenticeship opportunities in our Service and the contribution of students to patient care in London.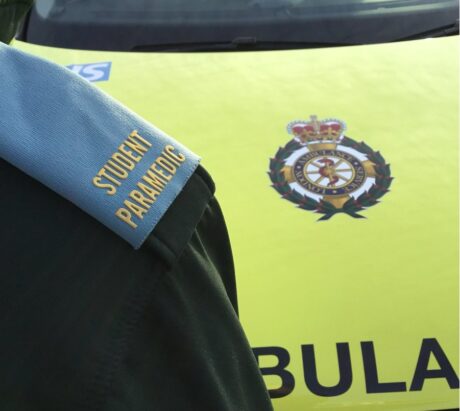 Pauline Cranmer, the London Ambulance Service Director of Clinical Education, said:
"I am really proud of our long history of supporting and developing student learners into knowledgeable and highly skilled clinicians ready to respond to our patients.
"There have never been so many ways to join our Service as a clinician or to become a paramedic.
"As well as degree programmes, our apprenticeships are a great opportunity for staff who may not have thought university was an option for them."
Paramedic Science degrees
We have six partner universities, from where student paramedics – studying Paramedic Science – come to London Ambulance Service for an operational placement.
St Georges University
University of Greenwich
Anglia Ruskin University
Buckinghamshire New University
University of West London
University of Hertfordshire
Across these partner universities, there are nearly 1,000 students enrolled and they each complete 1,125 placement hours (375 hours a year).
These placement hours see the students working alongside an ambulance crew – with a Practice Placement Educator. This enables the student paramedics to consolidate their skills in a safe and supportive environment.
We are also providing additional training to the student paramedics from our partner universities to enable them to work on overtime as Bank Assistant Ambulance Practitioners (AAPs) during year 3. The role of Assistant Ambulance Practitioner is a new one in our Service. You can read more about AAPs and the different roles on our ambulances at this link.
Here, they work to the AAP scope of practice on an ambulance for further development of their skills and frontline experience. There are also opportunities to work in our Emergency Operations Centre (EOC) control rooms during year 2, on non-clinical call-backs and handling enquiries between the control room and elsewhere in the Service.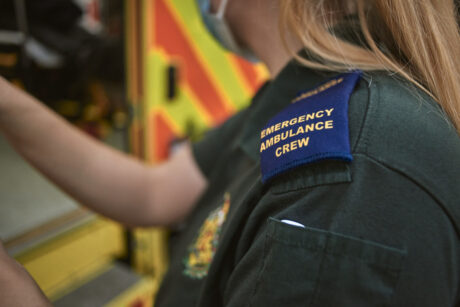 Our internal Paramedic Programme is also supporting a further 48 staff to achieve their paramedic qualification.
Read more about Paramedic Science degrees with #TeamLAS by clicking here.
Apprenticeships
In addition to Paramedic Science students, we have more than 250 of our Emergency Ambulance Crew on a degree apprenticeship programme run with the University of Cumbria.
This course allows clinicians who are already working on the frontline to continue to work while they study to progress to degree level and further develop their emergency care skills across the capital.
There is a mixture of classroom and online learning undertaken in one week of every six and alongside existing shifts. Apprentices on this programme also learn new skills on the job, working alongside qualified experienced clinicians and from the support of practice educators.
Upon successful completion of the two years of learning, apprentices will be awarded a degree and will become a qualified paramedic –with the same qualifications as paramedic science degrees – and with a guaranteed position as a paramedic in our Service at the end.
Not all our apprenticeships or courses have the pre-requisite of a medical background or a requirement for prior medical knowledge or skills. The Associate Ambulance Practitioner apprenticeship is a route to becoming an Emergency Ambulance Crew (EAC) where no prior medical qualifications are required.
This programme is 18 months long and begins with 22 weeks of training and for the rest of the programme the trainee works alongside practice educators, supported by our team of clinical link tutors. At the end of the 18 months there is a final End Point Assessment (EPA) to be awarded the apprenticeship qualification.
Find out more about apprenticeships at LAS at this link.