Service marks Allied Health Professionals Day celebrating role of the paramedic
Thursday 14 October is Allied Health Professionals (AHPs) Day – an opportunity to celebrate the contribution of AHPs to the NHS – and in London Ambulance Service we are highlighting the breadth of paramedic roles and opportunities for career development.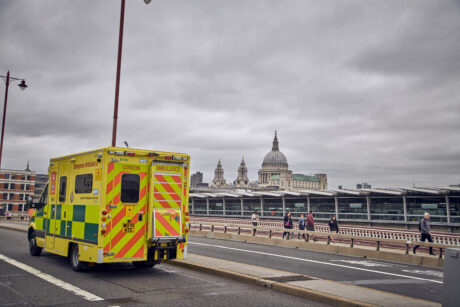 A number of healthcare roles are classed as Allied Health Professionals: ranging from podiatrists and physiotherapists to osteopaths and chiropodists.
Paramedics are also AHPs, and on AHPs Day we celebrate their contribution to healthcare excellence – as key Allied Health Professionals.
Paramedics in London Ambulance Service
Being a paramedic in London is rewarding, challenging and varied and paramedics in London Ambulance Service have the opportunity to develop their skills and progress their careers to undertake a number of roles in a variety of settings.
Our Service is also one of the few ambulance services with a Chief Paramedic, who also sits on our Trust Board.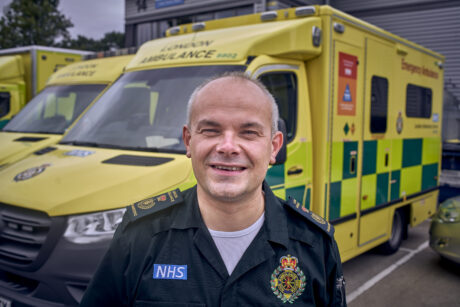 The role – introduced in January of this year – brings together for the first time responsibility for both clinical quality at the Trust and for ensuring paramedics and ambulance clinicians have access to world-class training, education and professional development.
Dr John Martin is the London Ambulance Service Chief Paramedic and Quality Officer. On AHPs Day he said:
"The role of a paramedic – as with other clinical positions in the ambulance service – is rewarding and fulfilling and their contribution in urgent and emergency healthcare is crucial.
"Paramedics are often the first point of contact for patients with a variety of healthcare needs which means we work closely with other healthcare professionals. We are proud to be a part of the AHP family.
"There have never been as many ways to become a paramedic and so many paths you can take in the profession – and for us it's important to offer more accessible routes for people to be able to fulfil their dreams of becoming a paramedic – whatever their circumstances."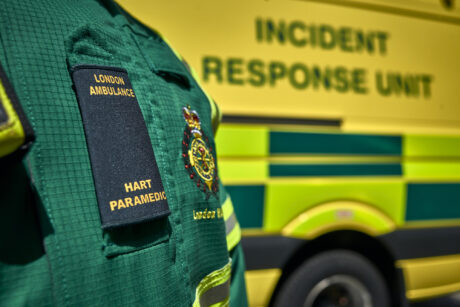 There are four pillars of practice for paramedics (and other AHPs): clinical practice, education, management/leadership and research.
In our Service, we offer roles in each pillar and some which cross more than one.
There are a variety of opportunities for paramedics to develop their clinical practice in LAS.
This could be as Advanced Paramedic Practitioners, as paramedics on our Clinical Hub, hazardous area response team paramedics, and clinical assessment roles in our 111 Integrated Urgent Care Centres.
In terms of education, opportunities for paramedics include operational placement centre mentors and clinical tutors and in leadership and management roles we have clinical team managers, sector clinical leads, Quality, Governance and Assurance Managers, Assistant Directors of Operations and a Director of Ambulance Services.
A perhaps less well-known area of paramedic practice in our Service is in research – where we have Research Managers and Research Paramedics.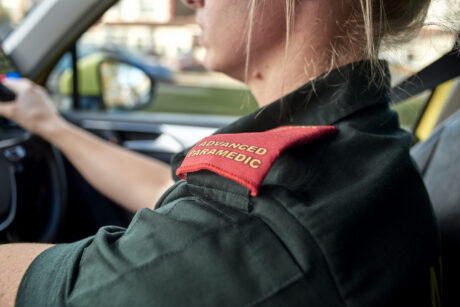 We develop and host research studies which contribute to and improve emergency medical care and patient outcomes in the UK and worldwide.
Becoming a paramedic in Team LAS
To get qualified and become a paramedic in the capital city, you can do a Paramedic Science degree with one of our five university partners — University of Hertfordshire, University of Greenwich, Anglia Ruskin University and St George's University of London.
You can also gain an MSc Paramedic Science with the University of West London if you already have an undergraduate degree in a healthcare profession.
We also recently introduced a paramedic apprenticeship open to existing staff, such as Emergency Ambulance Crew (EACs) and Emergency Medical Technicians (EMTs), to become paramedics.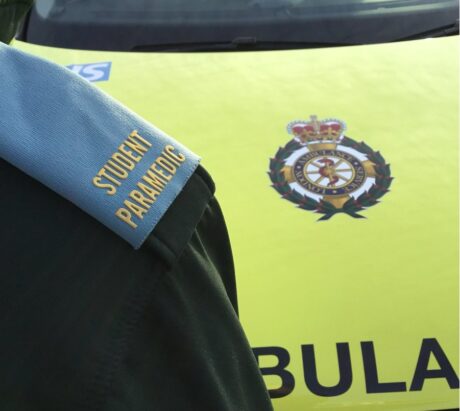 This is delivered with the University of Cumbria (London) and is a mixture of classroom and online learning undertaken in one week of every six and alongside existing shifts.
Apprentices on this programme also learn new skills on the job, working alongside qualified experienced clinicians and from the support of practice educators.
Upon successful completion of the two years of learning, apprentices will be awarded a degree and will become a qualified paramedic –with the same qualifications as paramedic science degrees – with a guaranteed position as a paramedic in our Service at the end.