Black History Month – Shurelle's story
My name is Shurelle Elevique. I am an Emergency Ambulance Crew with London Ambulance Service and I've been in the Service since January 2007.
My son was diagnosed with autism at two years old and this made we want to do something more with my time, so I signed up to be a volunteer.
I volunteered as an appropriate adult for children under 16 and vulnerable adults in police custody. I took on the role to protect and support them and I loved it.
Around this time, I must have applied for over 50 jobs. I started to doubt myself and felt disheartened, but my mum told me not to give up.
I wanted to be someone my son could be proud of, so I was determined to find a rewarding job, a job that can make a difference.
I applied for two roles: one was a probation officer role and the other was for a call handler at London Ambulance Service. Both roles appeared equally as rewarding.
I sent them both off at the same time. The probation application was sent back to me – I had put the wrong stamp on the envelope so I missed the deadline.
After around a month I received an invitation to an assessment for London Ambulance Service. You can say it is fate: I felt this was the job I was meant to get!
I started my journey in the Service as a call handler. I was interviewed by two women of colour – so I saw a representation of myself which inspired me.
But then, when I started my training, I was the only black person.
You may think why does that matter? Well, to me I had never felt so out of place, so uncomfortable.
Everyone was lovely and welcoming – but I was very aware I was 'different'.
I have now been working at London Ambulance Service for nearly 15 years. Things have changed and there is a lot more representation from ethnic minorities working here now.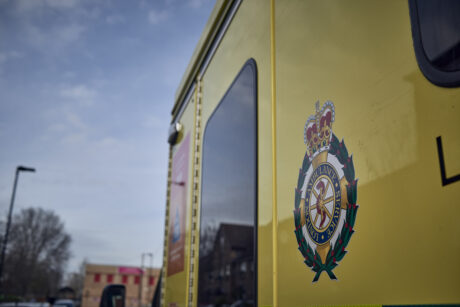 After 11 years I changed my role to Emergency Ambulance Crew: at the age of 39.
I am so happy I left my comfort zone and made the leap from the control room to responding on an ambulance.
I will be 41 years old soon and I start my Apprenticeship Paramedic Science degree this month. This programme is run through London Ambulance Service working with Cumbria University.
I am proof it is never too late to follow your dreams.
Black History Month honours the contribution black people have made through the years.
It is not all about the hard times we as black people have been through: it is also about the determination and integrity.
Black history teaches me about my roots, how I got here and knowing the importance of sacrifices that were made so I – and my children – can live in the world we do today.