Three nominations from Service for national award recognising healthcare heroes
A paramedic who helped a teenager in cardiac arrest, a 999 dispatcher who educates young people about the dangers of knife crime, and a group of medics who saved their colleague's life have all been nominated for a national award.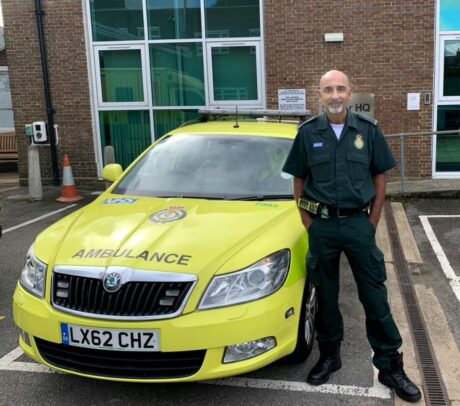 The three nominations from across London Ambulance Service were for a The Sun Who Cares Wins award, which recognise people working in the health service.
Among them is Raj Mann, who drives one of our fast response cars and has been shortlisted for his part in saving the life of 18-year-old Omar when he went into cardiac arrest at home.
Paramedic Raj, who is based at Kenton and has worked at London Ambulance Service for 11 years, recalls being called out to the incident in May last year and arriving first on the scene.
He kept Omar's parents, Diane and Jeff, involved and updated while working with his colleagues to restart the teenager's heart.
"I remember that night really clearly," said Raj. "Everyone came together, and I'm so pleased we were able to give Omar that chance.
"Now he has his whole life ahead of him. It just shows how important CPR is and how it can make a difference to the survival of someone who is in cardiac arrest."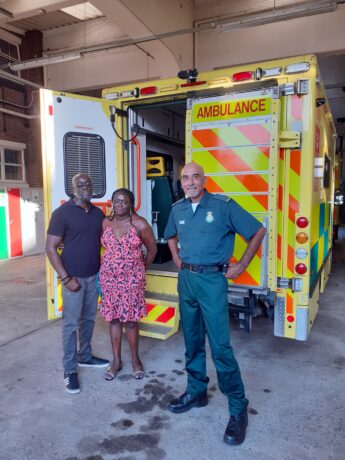 Having already heard from the hospital that Omar had survived, Raj decided to visit the teenager's family a few weeks later to see how they were. He couldn't and still can't explain why, but he had felt a connection with them and was particularly moved by the experience.
His visit marked the start of a special friendship, with Raj since being invited to family gatherings and birthday celebrations.
Diane said: "Raj became a friend because he invested his time and energy with the whole family. He would check to see how Omar and our family were. He saw us for who we are – not just a family with a son that had a cardiac arrest."
Raj added: "They really are the nicest family, and I'm so glad we were there in their moment of need. I'm very touched that Diane nominated me for this award.
"I don't see what I do as a job – I love what I do, and this is one of the reasons why.
"It's an honour to be shortlisted, but this is for the whole team. From the call handler who took the 999 call, to the other people who attended that night, and all the health professionals at the hospital and in the aftermath – this is on behalf of all of them."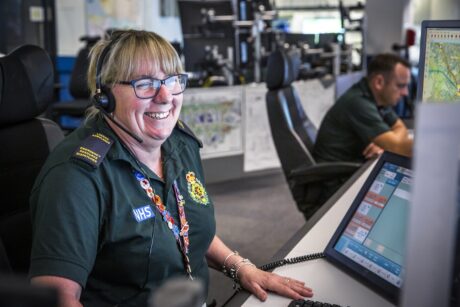 Ambulance dispatcher Mandy Cassidy and medics from our Hazardous Area Response Team (HART) and Tactical Response Unit (TRU) also received nominations for an award but just missed out on being shortlisted.
Mandy joined London Ambulance Service 18 years ago after suffering the traumatic loss of her son – a victim of knife crime.
She now delivers knife crime presentations to Year 7 children at school and dedicates her time teaching them about the consequences of carrying a knife. She also teaches basic first aid and what to do if you come across someone who has been stabbed.
Speaking about why she joined London Ambulance Service, she said: "I wanted to do something for me. My world was turned upside down and it appealed to me to do something to help people."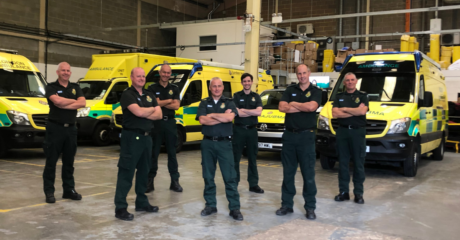 Meanwhile, HART medic Stuart Law nominated his colleagues for saving his life when he stopped breathing at work.
When they were unable to find a pulse they immediately started chest compressions – and one colleague also drove to his home to tell his partner, Heather, who also works for London Ambulance Service.
Stuart said: "It was as if the lights just went out. Luckily there were a lot of experienced paramedics in the room with me.
"Had I not been at work, had this happened elsewhere, I don't think I would be here now."
Daniel Elkeles, Chief Executive of London Ambulance Service, said: "Raj, Mandy, and Stuart's colleagues richly deserve this recognition, and I would like to congratulate them all. They are wonderful ambassadors for London Ambulance Service and we are very lucky to have them.
"To have three nominations for a Who Cares Wins award is fantastic and testament to the incredible staff and volunteers we have working here at London Ambulance Service. Best of luck to Raj on the night, we will all be rooting for you."
Raj has been nominated in the Ultimate Lifesaver category of The Who Cares Wins awards, which have been organised by The Sun newspaper. As well as featuring in the newspaper, the event will be broadcast on Channel 4 on Sunday 19 September at 7.30pm.