Paramedic nominates colleagues who helped save his life for an award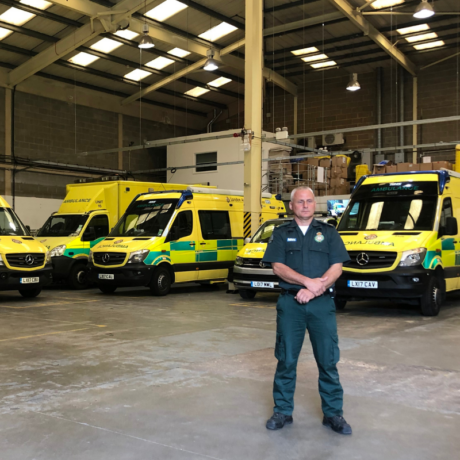 A specialist London Ambulance Service paramedic has nominated his colleagues for a national award after they saved his life.
Stuart Law had been sorting through some kit at his ambulance station in east London last year when he suddenly felt sick.
He got to his feet but cannot remember what happened next.
He said: "It was as if the lights just went out. Luckily there were a lot of experienced paramedics in the room with me."
Stuart had stopped breathing and his colleagues were unable to find a pulse. They immediately started chest compressions.
They attached a defibrillator but before they shocked him, Stuart's heart started beating again.
The 55-year-old said: "Had I not been at work, had this happened elsewhere, I don't think I would be here now."
Stuart has since nominated his Hazardous Area Response Team and Tactical Response Unit colleagues for one of The Sun newspaper's Who Cares Wins awards.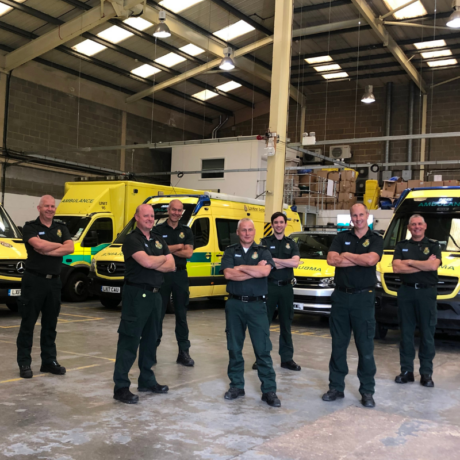 While Stuart was being rushed to hospital, a colleague drove to his home to tell his partner Heather, who also works for London Ambulance Service.
She said: "I was driven to the Royal London Hospital at the same time as Stu was being taken there in an ambulance.
"When I got there, I could hear nurses discussing him – talking about his cardiac arrest. I know people don't usually survive so I just feared the worst."
COVID-19 restrictions meant Heather could only see Stuart briefly but he was discharged that same day despite doctors not knowing what had caused his heart to stop.
Heather said: "We still don't really know what the problem was. But what the doctors are in no doubt about, is that it would have easily been all over if it had not been for the swift actions of his colleagues.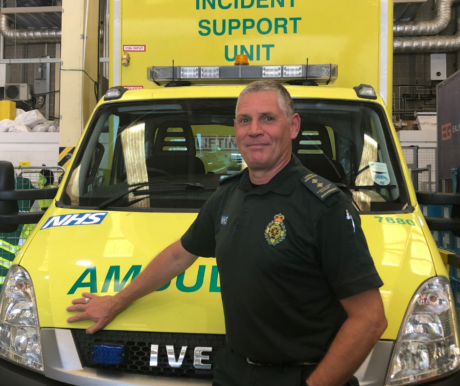 "Stu is so lucky to have been at work when this happened."
Clinical team manager Andy Humber was at the ambulance station when Stuart collapsed.
He said: "It was just surreal for the team to be treating one of our own. Everyone was working in total silence whereas normally we would discuss the patient and what we were doing.
"Everyone was completely professional but once it was over and Stuart was on his way to hospital, people did feel pretty emotional. And now we're just glad to see him back.