The Service celebrates seventy years of the NHS – and looks to the future
The history of London Ambulance Service in the NHS
The NHS was established 70 years ago on 5 July 2018. London Ambulance Service became an NHS Trust in April 1996, having been established to our current formation in 1965 with the merger of nine existing services.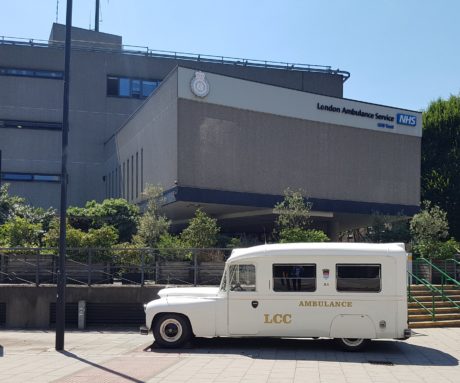 In 1948 the post-war reorganisation of the provision of health led to the National Health Service Act – which made it a requirement for ambulances to be available for all hose who needed them – for the first time.
A London-wide service was created in 1965 when one ambulance service was formed in London from parts of nine existing services. It comprised nearly 1,000 vehicles and 2,500 staff.
In 1974, when the National Health Service was reorganised, the London Ambulance Service was transferred from the control of local government to the South West Thames Regional Health Authority. London Ambulance Service's oldest station is Deptford, which is 138 years old.
In the 1960s London Ambulance Service would typically receive one million 999 ambulance calls in a year. In 2017 we had over 1.9m calls.
Our Trust is an integral part of the NHS in London and we work closely with hospitals and other healthcare professionals, as well as with the other emergency services.
Some of the people and faces behind the NHS over the years
Ronald Ellis
Ronald 'Ron' Ellis, who lives in Enfield, started working on the ambulances in the 1930s when he was still a teenager.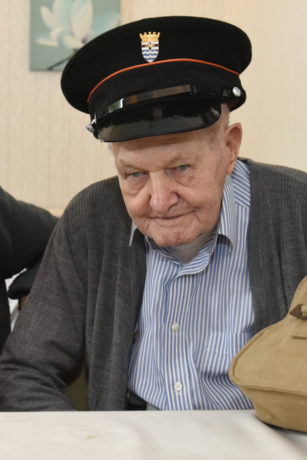 Then ambulances were equipped with a canvas stretcher that had to be carried and a bell rather than a siren.
Ron recalls walking in front of the ambulance carrying the bell and a torch so the vehicle could be seen in the pea-soupers which were common in London at the time.
He said: "I once walked in front of the ambulance from the Prince of Wales Hospital in Tottenham to Chase Farm Hospital in Enfield.
"It was a hard job then. The ambulances didn't have ramps so it wasn't always easy carrying our patients.
"But we had a lot of fun. They were the best days of my life. We worked hard but got by with a good sense of humour."
Ron – who will reach his milestone birthday on the 27th of August – met his wife Gladys, a nurse, while working. He left the job in 1965 – the same year London Ambulance Service was created.
Christopher and Mark McCarthy
Twin brothers Christopher and Mark McCarthy have been with us for 27 years and they still work shifts together. The duo, who are paramedics in north west London, say they make a great team as they know what each other are thinking.
"It's a real bonus to be working with someone who thinks the same as you and it's great after stressful jobs. Being a twin really does help."
Molly Tarawally
A student who survived a devastating car crash was inspired to train as a paramedic by the London Ambulance Service crews who saved her life.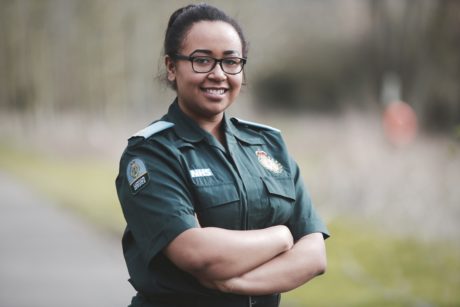 Molly Tarawally, 21, was driving on the A406 in north London when her car was crushed between two lorries. She had to spend 10 days in hospital recovering from broken bones and pelvic and facial injuries.
After being discharged, Molly applied to do a Paramedic Science degree at Anglia Ruskin University – which includes a work placement with the London Ambulance Service.
Molly is now in her second year of her degree. When she graduates she will be qualified to apply for a paramedic role with London Ambulance Service, where her training and development would continue.
Molly – who is still recovering from the accident, added: "Training to be a paramedic is hard work but it is so rewarding.
"On one of my shifts I saw a paramedic who looked familiar. It turns out he was one of the paramedics who treated me after my accident. He helped to save my life. Now I am saving lives."
Read more about Molly's story.
Watch this space to see more stories from our team!
Your chance to join us and be part of the future
We are one of the world's busiest ambulance services – so working with us will be an experience like no other.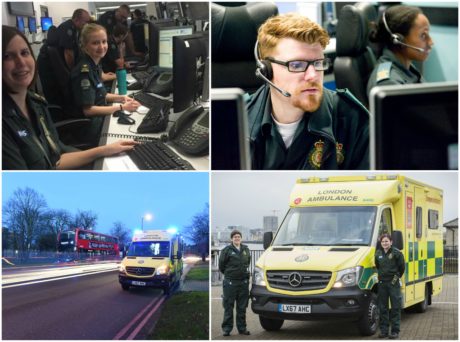 Together, we all play a key part in making sure that we can respond to anyone needing our help 24 hours a day, 365 days a year.
Take a look at our current vacancies.
Before you apply, why not take a look at what some of our staff say about working for the London Ambulance Service.
For all our staff, there is the job satisfaction of knowing that what you do makes a difference, but we offer a range of other benefits as well. Find out more.