Student inspired by paramedics who saved her
A student who survived a devastating car crash was inspired to train as a paramedic by the London Ambulance Service crews who saved her life.
Molly Tarawally, 21, was driving on the A406 in north London when her car was crushed between two lorries.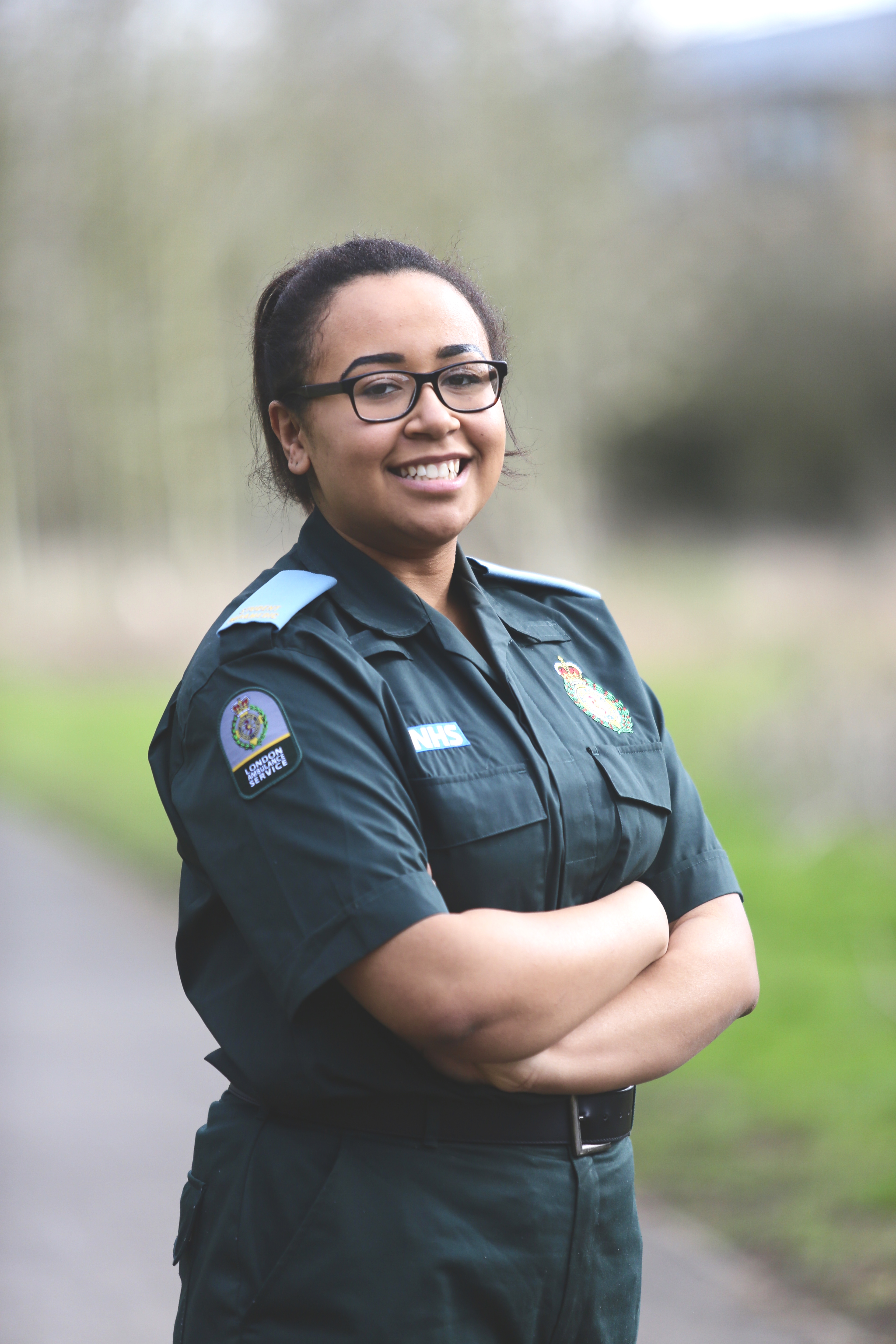 She said: "The last thing I remember is seeing the lorry behind me and thinking it's not going to be able to stop.
"It pushed me under the lorry in front. The next thing I remember is the fire brigade cutting me out of the car."
The crash happened during the summer holidays, just before Molly was meant to start university to study geography.
Molly, from Enfield, was treated at the scene for more than an hour before being transferred to the Royal London Hospital by London's Air Ambulance.
She had to spend 10 days in hospital recovering from broken bones and pelvic and facial injuries.
She said: "It gave me a lot of thinking time and it was while I was in hospital I decided I wanted to work for the NHS and change my degree to something vocational.
"I wanted to be a paramedic but it was hard to imagine actually doing the job."
After being discharged, Molly applied to do a Paramedic Science degree at Anglia Ruskin University – which includes a work placement with the London Ambulance Service.
Molly is now in her second year of her degree. When she graduates she will be qualified to apply for a paramedic role with London Ambulance Service, where her training and development would continue.
Molly – who is still recovering from the accident, added: "Training to be a paramedic is hard work but it is so rewarding.
"On one of my shifts I saw a paramedic who looked familiar. It turns out he was one of the paramedics who treated me after my accident. He helped to save my life. Now I am saving lives."
Emergency Ambulance Crew member Rebecca Kenny was one of the first on scene to treat Molly. She said: "It's the worst car crash I've ever seen and I remember being amazed that Molly was conscious and talking. I was holding her hand, trying to reassure her and she was remarkably calm.
"I think she's incredibly inspiring – to come through something like that and channel it into something positive. She obviously copes amazingly well under pressure and I'm sure will have a fantastic future as a paramedic."
Are you feeling inspired by Molly's story? Why not have a look at our current vacancies and apply to join our team