Medals and medallions bestowed to long-serving London Ambulance staff
London Ambulance Service honoured staff and volunteers who have each served the capital for over 20 years at a prestigious ceremony this week.
On Wednesday (24 October) The Celebration of Service recognised 187 staff for 20 years' service to the NHS, equating to nearly 3,800 years' service.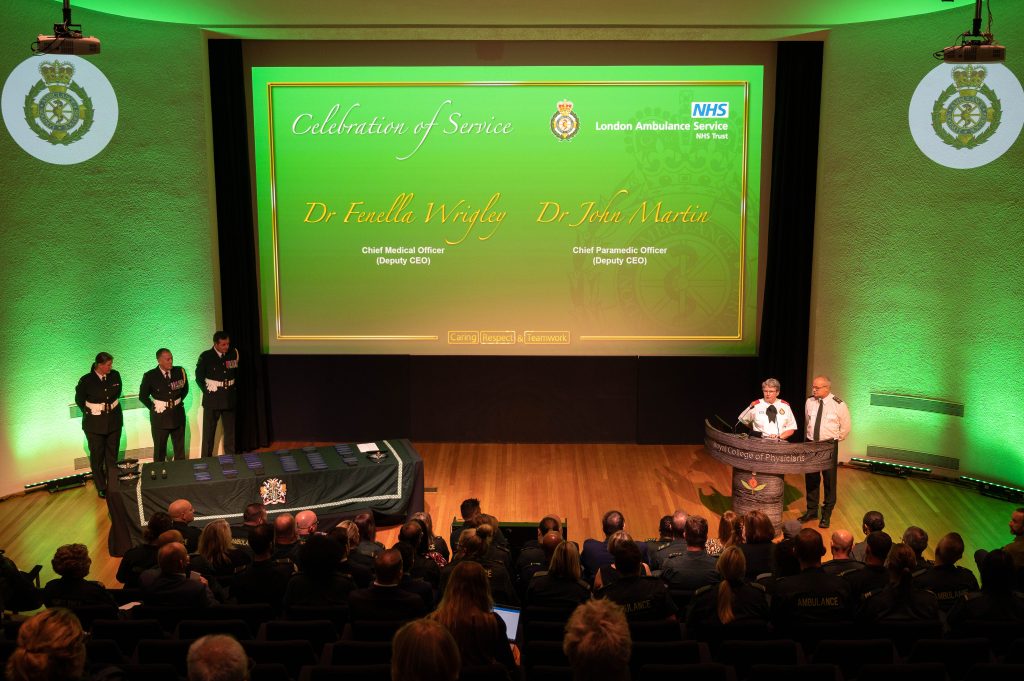 They were presented with either the Queen's Long Service and Good Conduct Medal or the London Ambulance Service Medallion by LAS Chief Executive Daniel Elkeles.
The Medal is awarded to staff who have served 20 years on emergency duties, responding to Londoners when they need urgent or emergency care.
The Medallion is awarded to staff who are not eligible for the Medal, but still play an important role and the Service could not care for the people of London without them.
Dr John Martin, Chief Paramedic and Deputy Chief Executive at London Ambulance Service, said:
"Everyone at LAS has contributed a great deal to help our communities in the capital. In particular, we wanted to pay tribute to those who have dedicated the last two decades of their lives in delivering excellent care for the people of London.
"These medals and medallions are given for 20 years of long and meritorious service to the ambulance service. Collectively that equates to an incredible number of years' service and we celebrate your dedication and commitment.  
"You should all be very proud of what you have achieved as we celebrate your achievements."
To find out more about a fulfilling career with London Ambulance Service, visit our vacancies page on our website.