Paramedic who delivers presents to sick children every Christmas gets royal recognition
A selfless paramedic who has delivered more than 26,000 Christmas presents to sick children has been honoured with a King's Ambulance Medal.
Nigel Flanagan, a long-serving paramedic at London Ambulance Service, has picked up the rare award at Windsor Castle this week, in a prestigious ceremony hosted by Anne, Princess Royal.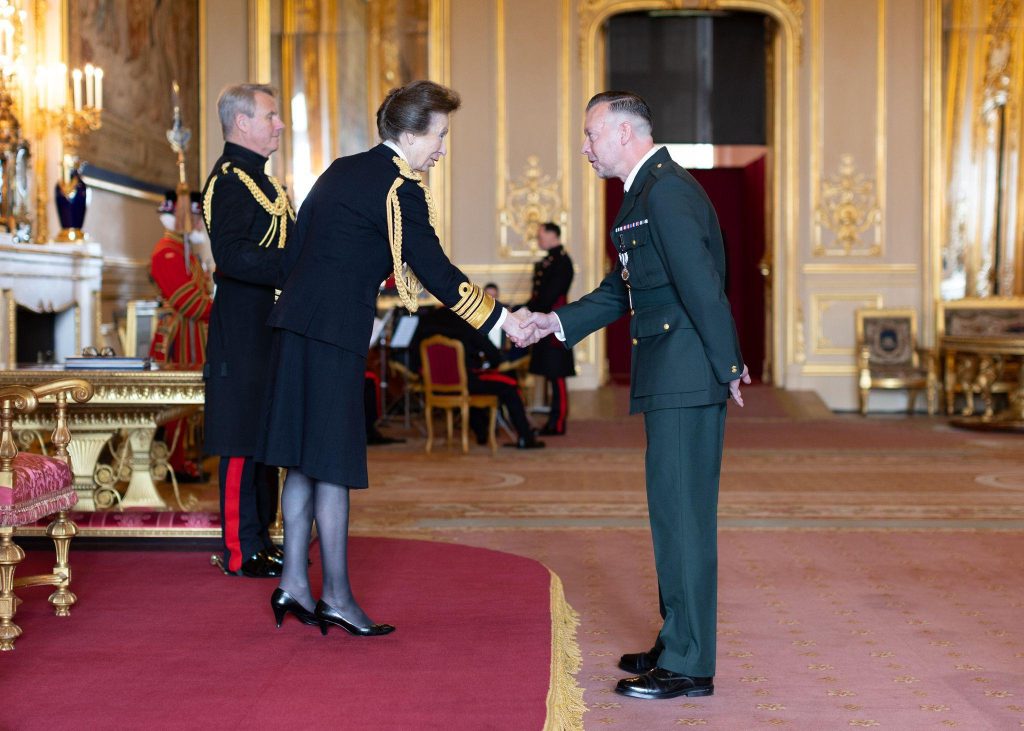 He said: "It was incredible to meet Princess Anne. She made me feel so at ease and chatted to me about my charity work and what it's like to be a paramedic in London.
"As I walked up to the castle and went past all the King's guards saluting me, I started becoming really emotional. It was a really special day that I'll never forget."
Nigel, 38, from Lingfied in Surrey, was recognised for his selflessness and charitable spirit as well as for his exemplary clinical care during his 20 years at London Ambulance Service.
In 2009, the father-of-three set up Operation Christmas Present to help tackle isolation amongst children who are in hospital during the festive season and ensure they can wake up to a present despite being away from home on Christmas day.
Since then, he has volunteered his free time visiting more than 400 hospitals, children's A&Es, and women and children's refuges.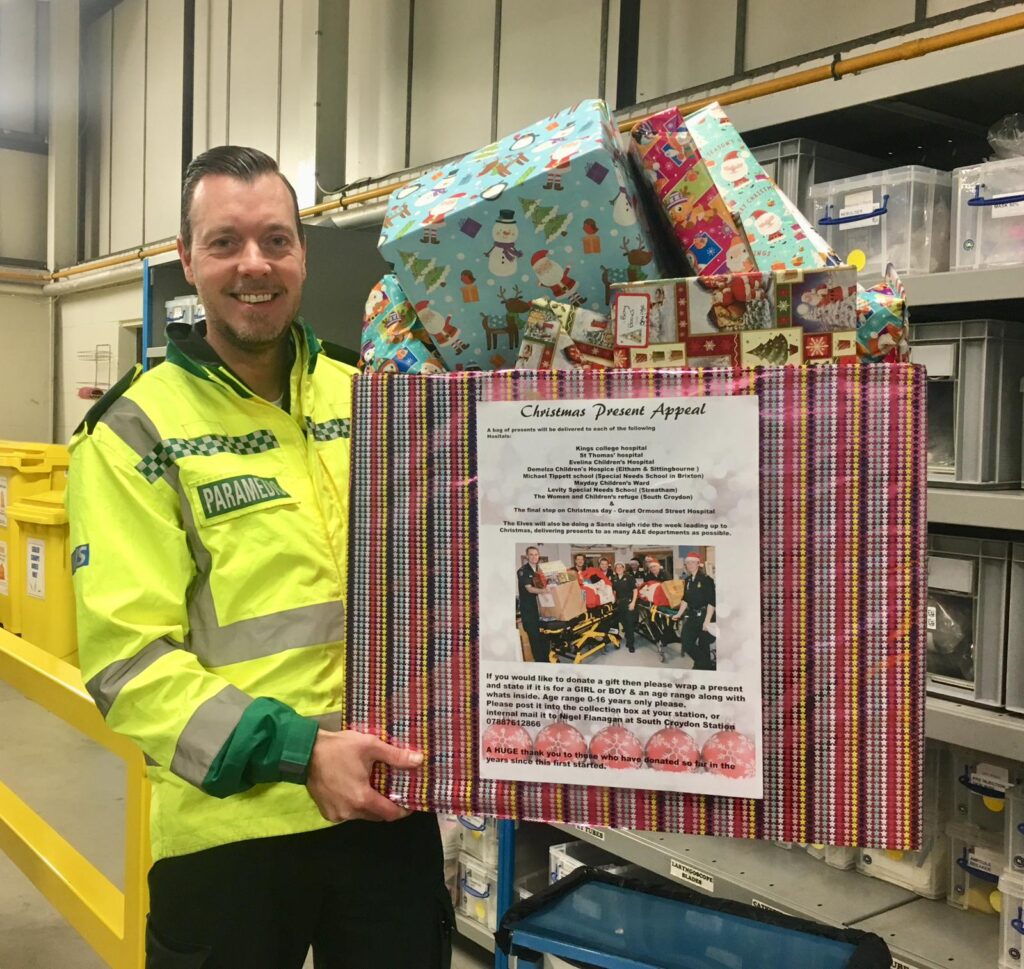 Nigel said: "Fourteen years ago, I treated a little boy and took him to hospital on Christmas Eve. He was devastated that he couldn't have been around his family the following day.
"Working shifts, I saw many people experiencing loneliness and isolation. I decided to start a campaign that could make a small difference during what's meant to be the season of joy and cheer."
During the COVID-19 pandemic, when Nigel and his colleagues couldn't bring presents to people in hospitals, they collected food supplies and delivered them to over 80 foodbanks across the capital, helping people whose livelihoods had been hit hard by the lockdowns.
The medal he received this week is only awarded to those who have shown exceptional devotion to their work, outstanding ability, merit, and conduct in their roles within NHS ambulance services.
Daniel Elkeles, Chief Executive at London Ambulance Service, said: "Nigel embodies the values of our Service, with his extraordinary compassion, desire to improve lives, and exemplary clinical care.
"While working really hard to care for patients as part of his job, he has sacrificed precious time with his family to make children feel less lonely. He has shown incredible humanity and we are so proud this was recognised by the Royal Family."