London Ambulance Service sets out its vision to care for London in years ahead
The London Ambulance Service has published a new strategy to ensure it is able to keep caring for London over the next five years.
Taking on board the views of thousands of Londoners, patient bodies and partners, the blueprint sets out a commitment to London to be able to respond and calls on partners in the NHS and beyond to find new ways of working to tackle health inequality.
By 2028 we expect Londoners to make almost 5 million 999 and 111 calls a year – over half the city's population using its services every year. The organisation must adapt if it is to manage this level of demand and keep London healthy.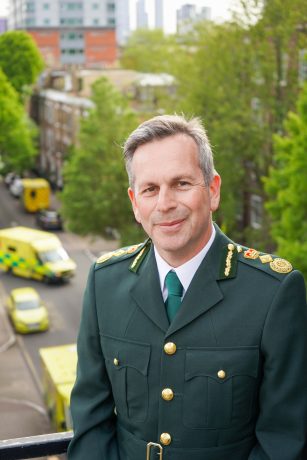 London Ambulance Service Chief Executive Daniel Elkeles said:
"London is a thriving, vibrant city. But its growing population is placing unprecedented demands on our health and social care infrastructure. We can't manage this level of demand by standing still if we want to keep London healthy.

"Our new five-year strategy sets out our commitment to London: we will be there for you should you ever need us. It's also a rallying call to our partners, especially those in the NHS, that we must find new ways of working together both to deliver care and to stand any chance of tackling the health inequalities that still exist in 21st century London.

"From delivering outstanding care, investing in our people and technology, and developing new ways of working both at London Ambulance Service and with our partners, it will put us on the right path to play our part in making London one of the healthiest global cities in the world."
Deputy Mayor for Fire and Resilience, Fiona Twycross, said:
"I would like to congratulate LAS on the development of an ambitious strategy to deliver outstanding emergency care to Londoners over the next five years.  I particularly welcome LAS's commitment to strengthen preparedness and resilience efforts.

"London is a world leading city and it's right that our ambulance service strives to be a global leader for planning and responding to major incidents and large scale events, as we build a safer and better London for all."
The LAS 2023 – 28 strategy is focussed on three missions:
Our care – delivering outstanding emergency and urgent care whenever and wherever needed.
Our organisation – being an increasingly inclusive, well-led and highly skilled organisation people are proud to work for
Our London – using our unique pan-London position to contribute to improving the health of the capital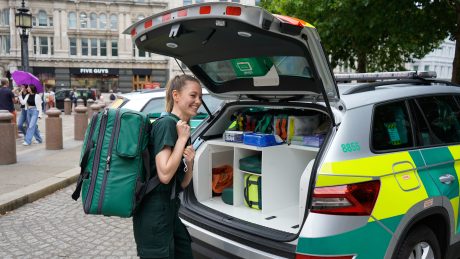 These missions will see London Ambulance Service continue to grow our presence in communities in different ways. We will see how we can support GPs to provide same-day care or do home visits, we will see how we work with hospitals to staff urgent treatment centres, and will work with community and mental health providers to create innovative new care pathways for people's different needs.
Attracting talented people is an essential part of these three missions. We are building an ever more skilled paramedic workforce that can safely reduce unnecessary trips to busy emergency departments.
And as the only pan-London NHS trust, we are uniquely placed to help improve the health of the capital. We will play a greater role in public health and prevention devising initiatives each year to tackle disparities in health such as training 100,000 Londoners in basic life-saving skills.
All the while we must cut our environmental impact, including investing in greener vehicles to lessen our contribution to major diseases such as asthma while offering value for money to the taxpayer.
You can read more about the 2023 – 2028 strategy here.