Paramedics recall harrowing moment terror struck in London for BBC's Critical Incident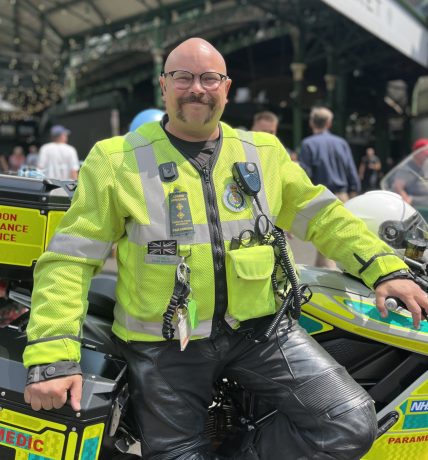 Paramedics at London Ambulance Service have been recalling the most challenging events of their careers in BBC One's compelling Critical Incident programme.
The fourth series of the documentary show is being broadcast twice a week and features emergency service workers from ambulance, police and fire who risk their lives to help others.
Motorcycle paramedic Richard Webb Stevens and paramedic Emma Brockwell featured in Thursday's (31 August) episode, sharing their experiences of being among the first on scene for the harrowing terrorist attack on Westminster Bridge in March 2017.
Emma, who was a student paramedic at the time, describes the moment she told armed police that she would stay with her critically injured patient, despite being warned by police that there could be a bomb on the bridge.
Richard describes being asked to respond to a 999 call that day, which first came in as a road traffic collision. He recalls the eerie moment he arrived at the bridge and found many very seriously injured patients needing his help. Rather than responding to a collision, he was one of the first paramedics at the scene of the deadly terror attack in the capital.
He helped care for multiple patients, and even carried the last patient from the scene and into an ambulance. He describes how, in the aftermath of the incident, he is very fortunate to have a huge support network from work and colleagues, and yet the events of that fateful day will never leave him.
London Ambulance Service Chief Executive Daniel Elkeles said:
"Our paramedics come to work to save lives and help people when they need us most and sometimes they do that extraordinary job in the most extraordinary of situations. This latest episode featuring Emma and Richard just goes to show how incredible our staff are, acting so selflessly and courageously in the hardest of circumstances. We are all unspeakably proud of every emergency responder who helped care for people that day – despite the threat that surrounded them.
"I would urge everyone to watch Critical Incident – you will see examples of the professionalism, compassion and outstanding dedication of everyone working for London Ambulance Service."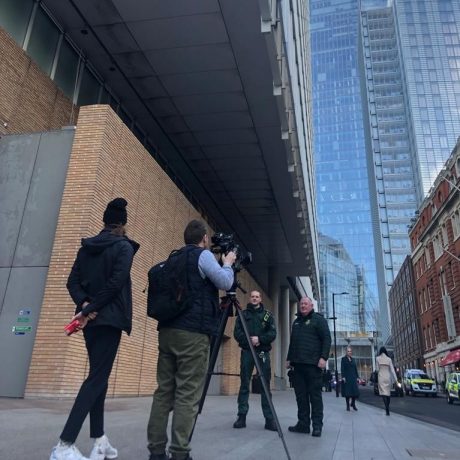 Next Tuesday (5 September) Incident Response Officer Andy Beasley and paramedic Gary Edwards will share what is was like responding to the London Bridge terror attacks.
Both men worked tirelessly through the night to help save dozens of lives despite the risk to their own lives – they could hear gunfire as they went from patient to patient.
Meanwhile paramedic Charlotte Miller will feature in a later episode of the series to be broadcast on 7 September.
Bravely, she has waived her right to anonymity to describe the night she was sexually assaulted by the patient she was trying to care for.
She describes how the situation suddenly became sinister and how she and her crewmate felt when the patient – who has since been jailed – suddenly turned abusive.
To find out how you can join the team at London Ambulance Service, you can find details on the careers page of our website.
You can catch up with all the episodes of BBC One's Critical Incident on BBC iPlayer.