Ambulance medic raises money for new defibrillator in tearful tribute to brother
An ambulance medic has raised money for a new defibrillator at the temple where his brother died suddenly last year.
Ron Dhesi, a long-serving London Ambulance Service frontline worker, raised £2400 in just two hours for a defibrillator that he recently installed at Woolwich Gurdwara, where his older brother passed away.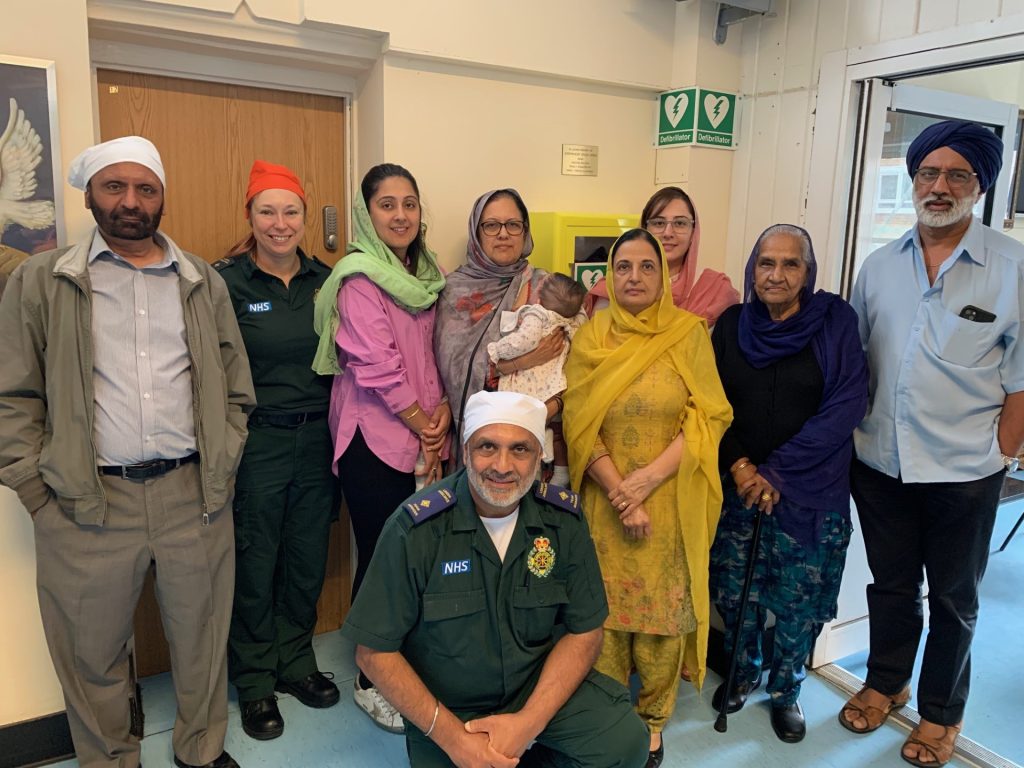 Ron then taught the community how to use the defibrillator – which can restart someone's heart if it has stopped beating – and perform life-saving chest compressions.
Perminder Singh Dhesi, from Welling, was only 66 when he went into cardiac arrest after an afternoon service at the south east-London Sikh temple last December.
London Ambulance Service crews tried desperately to save him but Perminder died shortly after his collapse.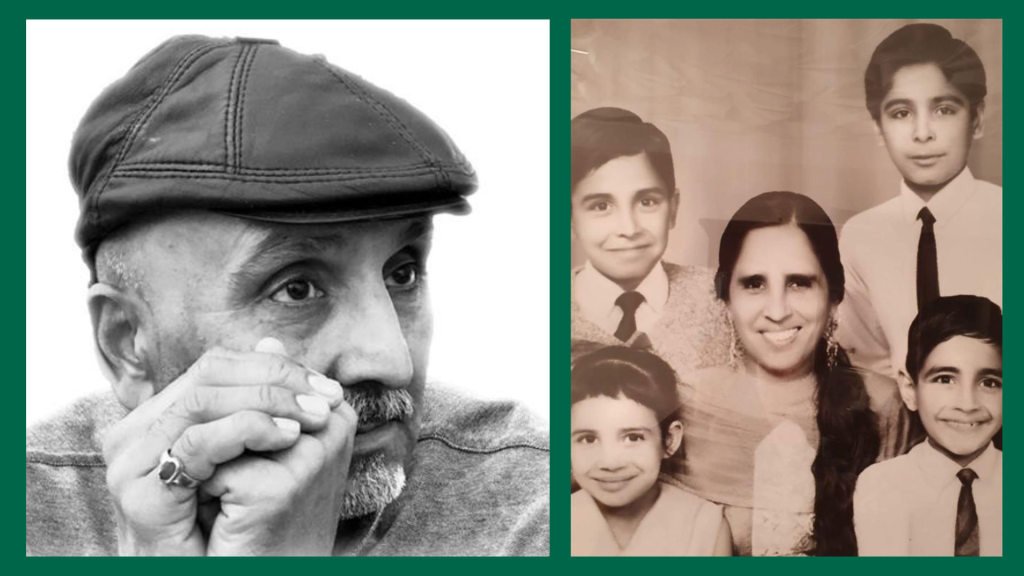 Emergency Medical Technician Ron Dhesi, 64, said:
"We were together on Christmas day as we normally are every year – he was absolutely fine, he was a perfectly healthy man.
"I know from my job that a cardiac arrest can happen to anyone, at any time, but you never expect the worst day to happen to you.
At Perminder's funeral, Ron spoke to the members of the temple about the vital importance of having a defibrillator on site.
Within two hours, Ron had already gathered enough money to buy a new defibrillator and convinced the community to learn life-saving skills.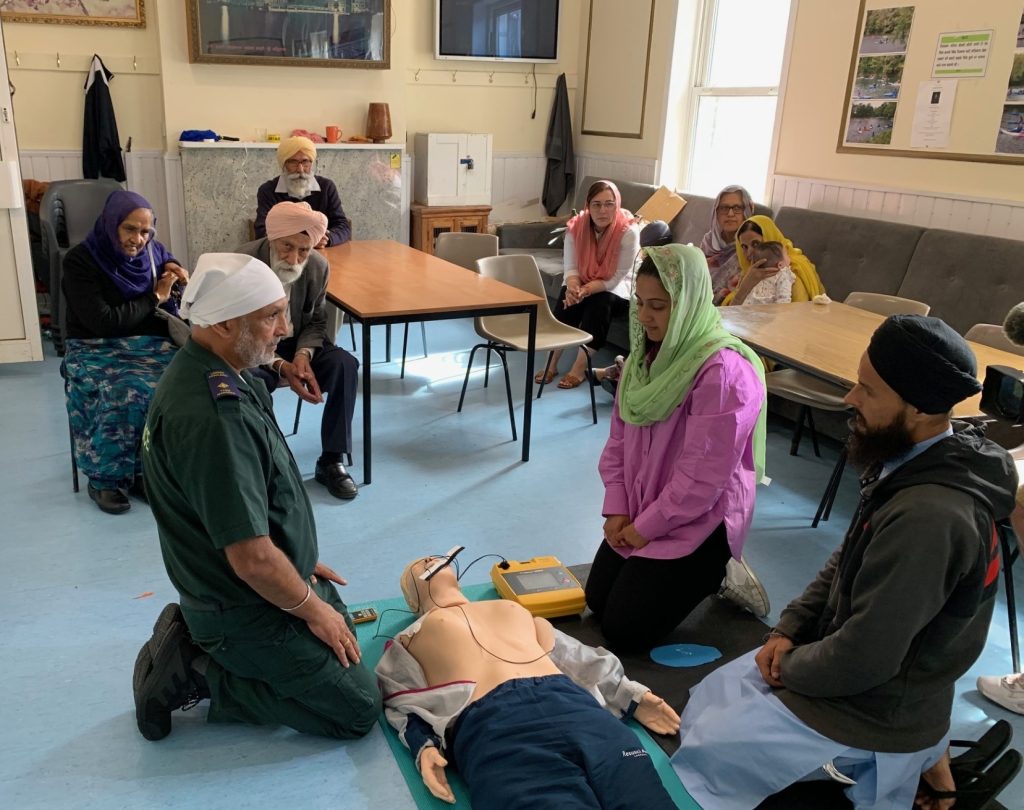 Ron, who has worked for London Ambulance Service for 20 years, has since delivered a lifesaving training session at the Gurdwara with his son Chanbir, 35, who is also a London Ambulance Service paramedic, and his colleagues Tom Aris and Simran Pengli.
Welling with emotion talking about his loss, Ron said:
"My relationship with my brother was beyond words. Not having him for the past eight months has taken a lot out of me.
"He was the sibling that you dream of. We grew up together, he stood up for me, fought for me. He was the one who glued the family together.
"He loved his grandchildren, but sadly he missed the birth of his granddaughter.
"We will never know if my brother could have been saved if a defibrillator was there, but this is all about giving someone the best chance of survival."
Ron is now planning training sessions at other temples in Greenwich.
Daniel Elkeles, Chief Executive at London Ambulance Service, said:
"Rons' incredible devotion to the health and wellbeing of his community at an incredibly difficult time for his family is really inspiring.
"I support his efforts to encourage people to learn vital resuscitation skills and help make London a city of lifesavers: you could save the life of a loved one."
Only one in ten people survive a cardiac arrest in England and chances of survival decrease by 10% for every second that goes by without life-saving intervention.
Most cardiac arrests outside hospital happen at home, meaning that you are most likely to have to perform CPR on a person you love.
Learning how to restart a heart is easy and only takes a few minutes, you can sign up via our dedicated London Lifesavers webpage.