London Ambulance Service shortlisted for top HSJ award
London Ambulance Service has been shortlisted in the prestigious 'Trust of the Year' category at the national HSJ Awards, recognising an outstanding contribution to healthcare.
Following a rigorous judging process, LAS has made it through to the final stage for this year's awards despite a record-breaking 1,456 entries.
The organisation was recognised by judges for having "faced unprecedented demands and pressures head on" with a focus on patient outcomes and staff wellbeing.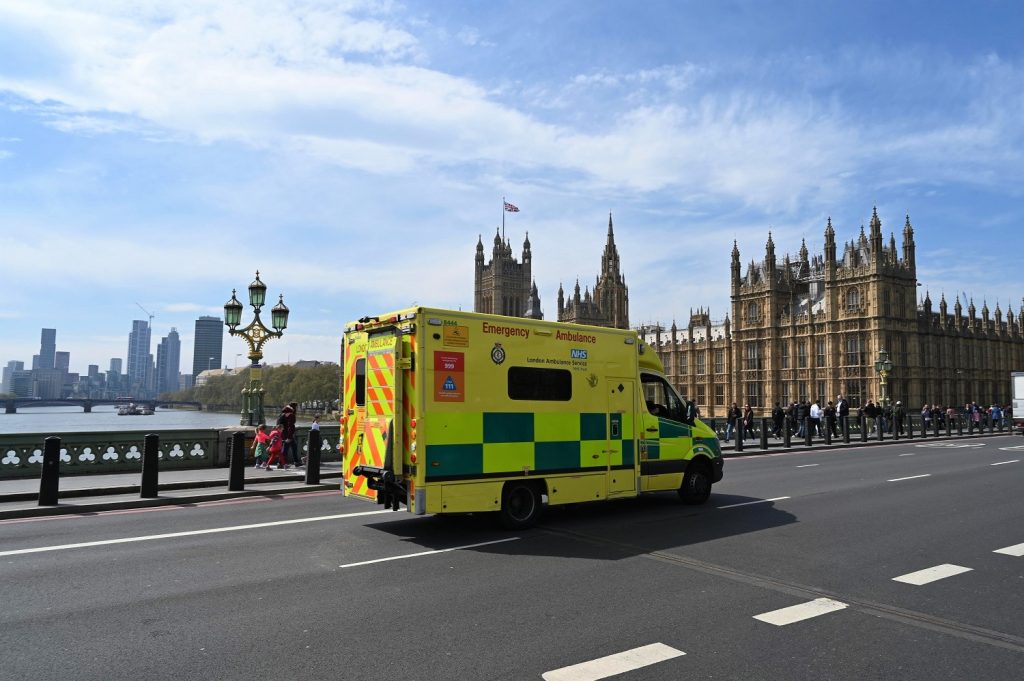 Chief Executive Daniel Elkeles said:  
"We are delighted to be named as finalist for the Trust of the Year award. This is a fantastic achievement that acknowledges the work of our incredible staff after a very challenging few years.
"Having worked hard to recover from the significant impact of COVID-19 on our workforce, we have managed challenging levels of demand over the past year, while responding to many major incidents and events, as well as national ambulance industrial action.
"Despite those challenges, we have relentlessly focussed on improving our culture, expanding our workforce, and working in partnership to find innovative solutions to reduce demand on hospitals in the capital.
"Being shortlisted is testament to the hard work and commitment of our staff, and we are thrilled to see our collective work recognised by the expert judges at the HSJ."
Some of the highlights include:
By ensuring patients get the most appropriate care for their condition, we have helped to reduce the number of patients we convey to hospital from 63% in 2018 to less than 50% in 2022/23.
We have introduced new ways of caring for people with mental health conditions, those who need care in their own homes and primary care, as well as expanding the expert advice we provide over the phone. This has meant more patients can receive better, more appropriate care while reducing pressure on busy Emergency Departments.
Transformed the ways our operational staff work together (under an innovation called teams-based working), to improve rotas for individuals, ensuring people have better access to their managers, and improving team work. Team-based working survey results have shown staff satisfaction in some sites rising from 30% to 80%.
Launched our most ambitious recruitment campaign ever – resulting in over 1,600 new employees by the end of March 2023 – allowing us to deploy 1,000 more hours of double-crewed ambulances daily than in August 2021.
Supporting our workforce with projects which benefit their welfare and wellbeing. This has helped us to improve the health and wellbeing of our teams and reduce staff sickness levels from around 12% in 2021 to 5.75% in May 2023.
We saw a significant improvement in our staff survey results, with a record response rate of 63%.
Improved staff diversity so we better represent the city we care for. In 2022/23, 34% of people we recruited were from ethnic minority backgrounds.
Becoming an accredited London Living Wage employer as we brought vital teams back in house, including our Make Ready teams who re-stock, re-fuel and clean our ambulances, and made the decision to in-source our cleaning service.
Embedding a new set of values and behaviours – designed by our staff and volunteers. We also led an engagement exercise both internally and across London as part of our aim to launch a new five-year strategy later this year.
The selected winners will be announced during the awards ceremony at Evolution London on November 16th 2023.
The full list of nominees for the 2023 HSJ awards can be found at https://awards.hsj.co.uk/ alongside details of the Awards partners at https://awards.hsj.co.uk/partners.