London Ambulance Service urges Londoners to stay safe in heat as it moves to highest level of response
London Ambulance Service (LAS) has called on people to call 999 only in life-threatening emergencies as calls reach levels last seen during the height of the pandemic.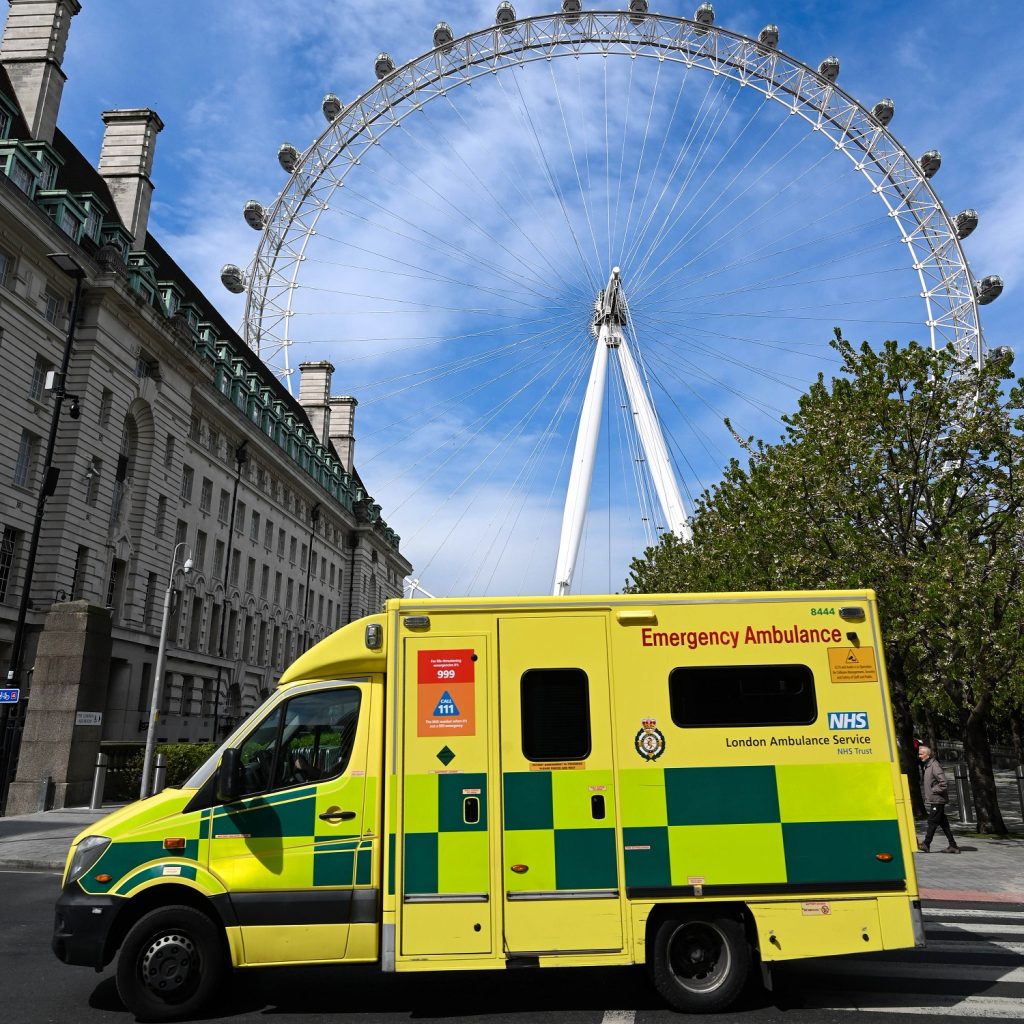 A combination of warm weather, thunderstorms, high pollen count and other air pollution has seen growing numbers of people fainting or suffering with breathing difficulties and dehydration.
On Monday we received 7,751 999 calls – the highest number since New Year's Eve 2021 when London experienced a wave of Covid. The number of patients with difficulty breathing more than doubled compared to Monday the previous week.
With weather conditions set to continue for several days, we moved to our highest level of response and are maximising the numbers of staff on the road and in our control rooms. We are working with NHS partners and hospitals to ensure ambulances are released quickly from hospitals to reach more people in the community.
London Ambulance Service Chief Medical Officer Dr Fenella Wrigley said:
"Due to the warmer weather, thunderstorms, high pollen count and pollution, we are extremely busy and facing demand we have not seen since the Christmas 2021/22 peak of the pandemic.

"We are doing everything we can to reach people who need us as quickly as we can but are very sorry that some people are waiting longer for our help."

"We are maximising the number of staff in our control rooms and out in ambulances and response cars and working with NHS partners and hospitals to ensure patients are handed over as quickly as possible to free our ambulances to respond to the next patients."
Dr Wrigley called on Londoners to help us deal with the demand by considering alternatives to 999.
"Londoners can help us by only calling 999 in a life-threatening emergency and consider using their GP and NHS 111 or NHS 111 online," she added.
In particular, LAS is encouraging Londoners to remember the following important tips to keep themselves safe during hot weather:
Please be aware of the dangers of spending too long in the sun and the health risks of hot weather. Avoid prolonged exposure to direct sunlight – especially between 11am and 3pm when the sun's UV rays are at their strongest. Try to stick to shade and wear sun cream.
In warmer weather it's also important to drink plenty of water. If you're heading out, take a bottle of water with you. Keeping hydrated is especially important if you're drinking alcohol.
Close curtains on rooms that face the sun to keep indoor spaces cooler and remember it may be cooler outdoors than indoors. Drink plenty of fluids and avoid excess alcohol, dress appropriately for the weather and slow down when it is hot.
If catching a train or the tube, people should also make sure to carry a bottle of water and step off the train at the next station if they feel unwell.
Older people, the very young and people with pre-existing conditions are more at risk in hot weather – so please look out for neighbours, family or friends who may need some help and make sure they are able to keep cool during the heatwave.
For more information, visit: www.nhs.uk/live-well/seasonal-health/heatwave-how-to-cope-in-hot-weather/.