New partnership makes it easier than ever to save a life in London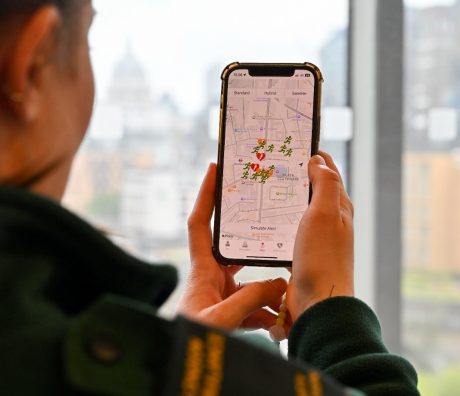 London Ambulance Service is supporting a collaboration to boost the number of individuals trained to save lives and provide early help for patients suffering life-threatening emergencies.
Members of the public are invited to learn Cardiopulmonary Resuscitation (CPR), also known as chest compressions, as well as how to use a defibrillator by completing online training from the Resuscitation Council UK.
They can then sign up to the app provided by GoodSAM which means they will be alerted to emergencies locally, where they can use their knowledge to help a person in cardiac arrest while an ambulance is on the way.
London Ambulance Service, which responds to around 14,000 patients a year in cardiac arrest, is aiming to make London a city of lifesavers. It only takes a few minutes to learn the simple steps to take when someone is in cardiac arrest – but it could mean the difference between life and death. This partnership means it has never been easier to learn these skills and be on hand should an emergency occur.
The GoodSAM app enables clinically trained London Ambulance Service staff and members of the public trained in basic life-support skills to sign up as volunteers to respond to life-threatening emergency incidents, including cardiac arrests.
As a life-threatening medical emergency call is received in the LAS control room and an ambulance crew is immediately dispatched, an alert is also sent to up to three volunteers who are registered and logged in to the GoodSAM system and identified as being within a few hundred metres of the incident asking if they are able to assist.
The responder will also be advised of the location of the nearest defibrillator – a machine used to give an electric shock to restart a person's heart when they are in cardiac arrest.
In London there are over 7,500 defibrillators available in public places, and each year more lives are being saved by members of the public using one of these devices.
Over 200,000 people in the UK have volunteered to be a GoodSAM responder and are ready to step in and save someone's life, with nearly 500 LAS staff signed up to the app as volunteers.
Dr Fenella Wrigley, Chief Medical Officer at London Ambulance Service, said: "We want to improve the chances of survival for every patient suffering a cardiac arrest in London. Early and high-quality chest compressions, along with prompt defibrillation, are crucial to achieving this so we are delighted to support any innovation that will help to get these life-saving skills into communities.
"We are excited to work in partnership with the Resuscitation Council UK and GoodSAM to increase training in life-saving skills and then for those trained to be able to get the notification to help save lives."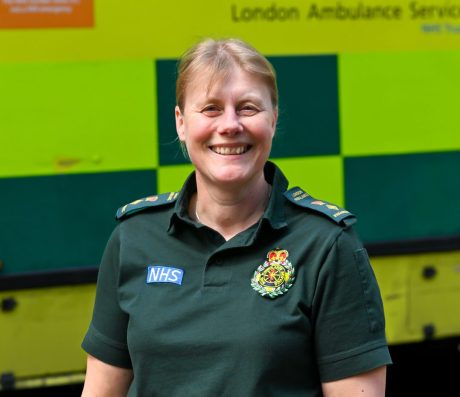 Samantha Palfreyman-Jones, Head of First Responders at LAS, said: "This exciting new initiative will support the work of our community responders' team by training even more members of the public to save the life of a neighbour or loved one while an ambulance crew is being dispatched.
"Early intervention can more than double someone's chances of survival and both of these can be done by a member of the public before the ambulance service arrives.
"All they need to do is simply complete the online training on a smartphone or laptop and then they're ready to rescue someone in a life-threatening emergency."