Ambulances to raise awareness of deadly condition in capital
A mother who lost her child to a condition which claims up to 50,000 lives a year in the UK has welcomed a drive to raise awareness of the symptoms to try and prevent further tragedies.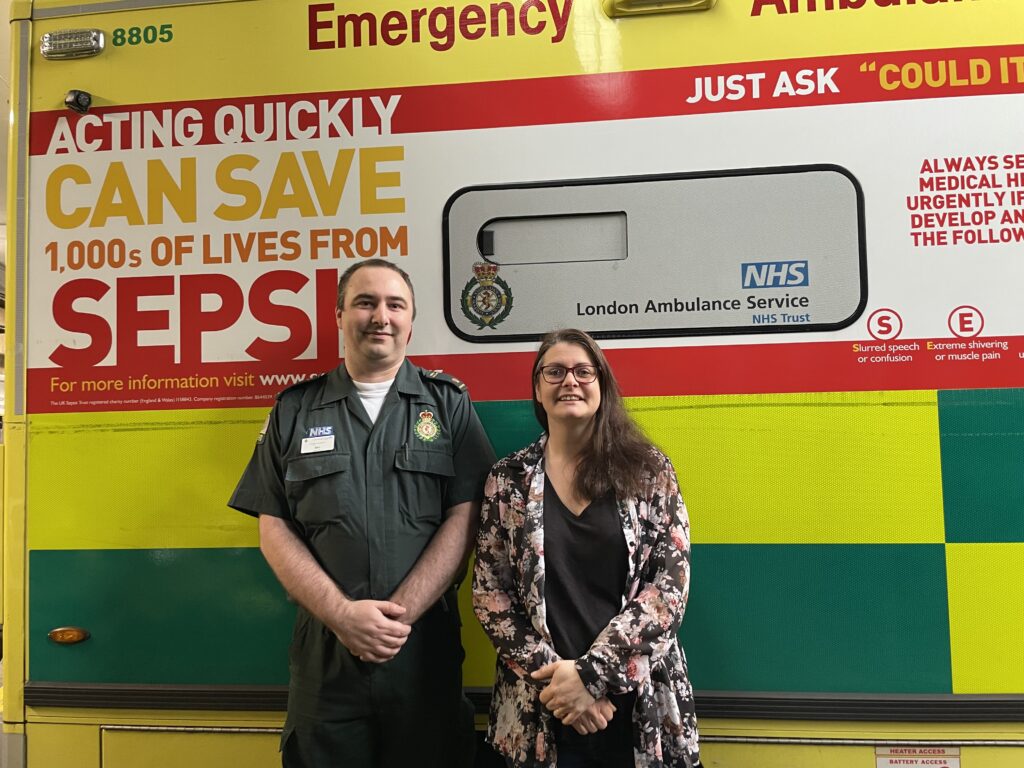 Melissa Mead visited London Ambulance Service's Waterloo headquarters on Wednesday as a suite of four ambulances decorated with information about the symptoms of sepsis, also known as blood poisoning, were unveiled.
The four ambulances travel around 120 miles every day and it is hoped they will raise awareness of the condition as they respond to emergencies in the capital.
So far this year, London Ambulance Service has seen almost 6,000 suspected cases of sepsis – where a person's immune system overreacts to an infection or injury and attacks their own organs and tissues. Without urgent treatment with antibiotics it can lead to organ failure and death.
Melissa, from Cornwall, lost her baby son William to the condition in 2014 and, working with the UK Sepsis Trust, has campaigned to raise awareness about it ever since among the public and healthcare professionals.
Melissa said:
"I would like to thank London Ambulance Service for helping to raise awareness of sepsis. Not only is the word 'sepsis' emblazoned all over this eye-catching moving billboard, there are also the symptoms and that is really important.
"Knowledge is power with sepsis. If you are able to recognise these symptoms in yourself or in your loved ones you can get the care you need much more quickly."
Chief medical Officer Dr Fenella Wrigley said:
"Sepsis is a serious condition which claims thousands of lives a year. Our clinicians know more than most how important it is to recognise the signs and we see more than 20,000 suspected cases each year.
"However, there is still more to be done to promote the dangers of sepsis to the public and help them spot the warning signs.
"Urgent treatment is vital. If you develop confusion, shivering, severe breathlessness, discoloured or mottled skin, or haven't passed urine in a day, call 999 or head to A&E."
LAS has a strong track record in identifying and treating sepsis. Cases are regularly reviewed to ensure they were appropriately handled and staff have access to training and the latest advice while out on duty.