Autism Awareness Day: 'I was placed in 27 different foster homes and only got my diagnosis as an adult'
An ambulance medic who was placed in 27 different foster homes as a child, only received his diagnosis for autism as an adult because he never lived in one place long enough to be assessed when he was growing up.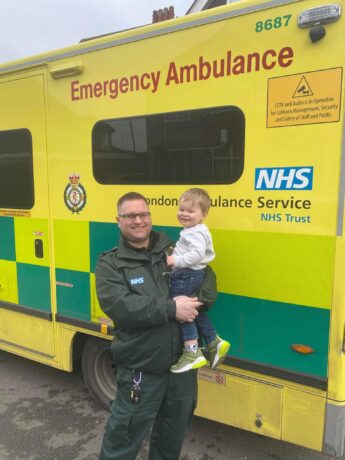 James Sweeney, 37, who has been an Emergency Medical Technician at London Ambulance Service for seven years, lived a turbulent childhood having to move around 25 different foster families and two children homes across the Midlands.
Because of the unrelenting upheaval, he had to start and stop his autism assessment many times and was instead often labelled as "naughty".
He was officially diagnosed only six years ago – when he settled down in Maidenhead with his wife.
On this year's Autism Awareness Day (Sunday 2 April), James took the brave step of sharing his story, in the hope he might encourage other autistic people to never give up on their aspirations.
He said: "I grew up being very frustrated. I remember feeling misunderstood by all my foster parents but one – a woman I now call 'mum'.
"Back then people simply used to say that I had 'naughty boy syndrome'.
"I had so many foster placements in so many different areas of the region and every time I started an assessment for autism I was re-housed, so it would have to start all over again.
"When I got my diagnosis, I could finally understand why I am the way I am."
James said that the lack of understanding from his carers often left him feel like he had few chances to succeed in life.
He said: "Being dragged from pillar to post is bad enough when you're neurotypical, but for an autistic person it can be detrimental to their aspirations.
"It often made me feel like I had no hope of leading a normal life."
But despite the major challenges, James never stopped striving for a future where he would make a difference in people's lives.
After leaving school, he trained as an advisor with a London charity that helps care leavers take their next steps in life.
He then applied for an apprenticeship at London Ambulance Service and passed his exams to become an Emergency Medical Technician.
He said: "While I enjoyed the unpredictability of the call-outs, I used to really struggle with being paired up with a different crewmate each day, and always having different shift patterns.
"My management team have been excellent and they made the adjustments I needed."
James works on a flexible rota and can pick the shifts that best suit him and a crewmate he knows.
He commented: "These changes have been vital to my working life because now I know what to expect ahead of time and feel more comfortable knowing my crewmates well.
"As for many other autistic people, it can also take me longer to process difficult situations.
"After attending particularly traumatic jobs, it can be exhausting to try to process those emotions all at once, and that's why it's important for me to have a close colleague next to me, who understands me and can give me quiet time."
James, who is now father to a two year old, said that he is incredibly proud of where he is today: "I had nothing. Now I've got an amazing family and a great job.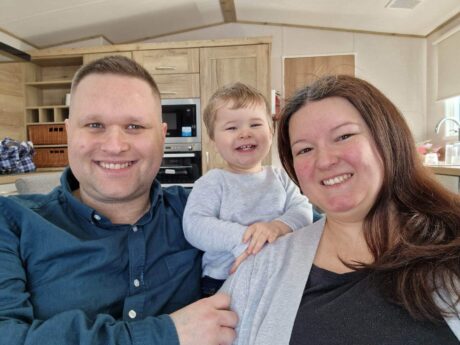 "I work in the busiest ambulance service of the world – despite leaving school at 14 with no qualifications.
"I think I've worked ten times harder than I would if I wasn't autistic or didn't grow up in care. But if it weren't for my past, who knows where I'd be now.
"If I could speak to my younger self, I'd tell him: 'explore your passions and don't feel like you have to fit in with everyone else for the sake of it!'"
He would encourage autistic people to consider a career in the ambulance service:
"I didn't think I could ever work to save lives, but here I am – absolutely loving my job."
Darren Farmer, London Ambulance Service's Director of Ambulance Operations, said: "I'm in awe of what James has achieved –  not only as an ambulance crew member who has cared for countless patients over the years, but also for the inspiration he provides to people going through similar challenges.
"I'm glad he was able to turn his life around and it's great to see that he is proud of that too. I would like to encourage anyone who aspires to work in the ambulance service to consider applying for a role with us.
"We know that every person is different and may have different support needs. We will listen to you and strive to make the arrangements that will allow you to succeed and thrive."
London Ambulance Service welcomes diversity and looks for people from all backgrounds who care about making a difference. Last summer, LAS was named top NHS employer for apprenticeships in the country in the Department for Education's Top 100 Apprenticeship Employers 2022.
If you want to find out more about opportunities to join the Service, please visit our website here.