Chief Executive pays tribute to Jan Bryen
A message from our Chief Executive Daniel Elkeles:
"It is with enormous sadness that we announce that our colleague and friend Jan Bryen suddenly passed away on Monday 28 November 2022. Jan worked for the Service as an Estates Helpdesk Supervisor since 2005 until recently when she was promoted to Facilities Management Officer.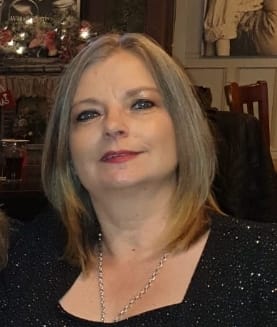 For the past 17 years Jan has been a valued and well respected member of the LAS Estates Team, who had a vast wealth of knowledge and experience and her colleagues will remember Jan with great passion in addition to her being a very clever, bright and helpful lady to all.
Our thoughts are with Jan's family. Jan was a great dog lover and loved walking her dogs every day. Jan was a very private lady who leaves behind her husband Mick, and three sons Scott, Dean and Steven who she was immensely proud of plus her nine grandchildren who she absolutely adored and cherished.
Jan will be deeply and sadly missed by all who knew her. Jan had a very special relationship with those people in her office and were more like best friends than colleagues."
Daniel Elkeles, London Ambulance Service Chief Executive